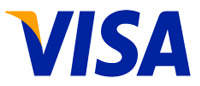 India-based private sector lender RBL Bank has launched instant payouts for fintech firms by partnering with payments giant Visa.
Under this partnership, the bank will leverage Visa's real-time push payments platform Visa Direct, across the country.
Visa Direct facilitates instant, real-time fund settlement through debit and credit cards.
It will allow RBL Bank to create technology-led banking solutions catering to the growing needs of merchants and partners. Further, this will enable fintech firms to create digital payment solutions for the end customers.
Visa India head of business development Sujai Raina said: "We are delighted to partner with RBL Bank and help fintechs enhance their offerings with Visa Direct, our real-time push payments service that powers a seamless payment experience coupled with faster settlements for bill payments.
"Using our APIs, fintechs can implement Visa Direct at speed and scale and reduce time to market significantly."
Through the latest partnership, RBL Bank will provide Indian fintech firms with access to domestic transactions and benefit programmes. These include refunds, card bill payments, cashback and disbursements.
RBL Bank head of digital payments and acquisition Pushpendra Sharma said: "Our partners have always been an important and integral part of RBL Bank's ecosystem.
"Over the years, we have successfully built a strong partnership model delivering technology led banking solutions to a wide range of companies across both the retail and institutional space.
"The partnership with Visa underlines our 'Partners ka Bank' philosophy and is an extension of the comprehensive portfolio of digital payments solutions we offer our customers."