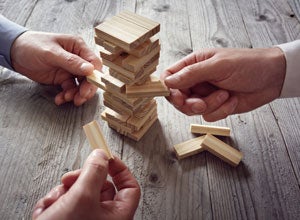 Payments enablement technology company NMI has snapped up Glendale, California-based payment solutions provider USAePay.
Financial terms of the transaction were not revealed.
NMI will retain the Glendale office of the acquired entity. As part of the deal, it will also absorb USAePay staff.
The merged group represents more than $100bn in payment volume and over 1.5 billion in payment transactions last year.
The payment gateway of USAePay serves around 90,000 merchants and supports almost all major credit card platforms and works with leading check platforms. It works with majority of the larger merchant service banks in the US as well as Canada.
Meanwhile, NMI processes over $70bn in payments per year,  enabling payments for 1,450 partners and over 150,000 merchants globally. It serves ISOs, ISVs and fintech innovators.
USAePay CEO Ben Goretsky said: "We're proud of the success we've had as an independent payments solutions provider and look forward to enjoying even greater success by combining our complementary capabilities and market coverage with NMI to support a wider range of partners and their merchants with a stronger set of omnichannel solutions."
Goretsky said that the consolidation will facilitate the broader payment enablement market including USAePay clients.
The combination of the two businesses will serve their joint partners more effectively.
According to NMI, it will strengthen its technical capabilities and position itself as a leader in global omnichannel payments.
The deal is said to pair each company's leading solutions across e-commerce, unattended, retail and mobile payments. The joint solutions are said to offer more value for partners and developers.
It is also said to bolster NMI's coverage in verticals such as retail and restaurant where USAePay has established presence owing to its card-present point-of-sale offerings.
NMI CEO Vijay Sondhi said: "The addition of USAePay to the NMI family will complement our existing products and bring additional expertise to our team.
"It will further establish our commitment to offering greater scale, breadth and depth in our solutions and resources to better serve the market. Our combination reinforces our position as the main independent player of scale delivering flexible white-labelled solution agnostic of acquirer or merchant account provider."