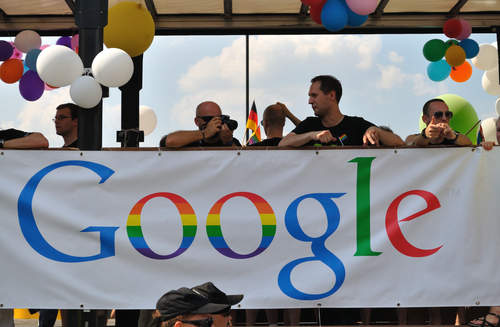 Tech giant Google has teamed up with East Africa's largest bank by assets, Equity Bank, to launch BebaPay, a payment card for bus travel in Kenya.
The NFC-enabled electronic payment card will allow Kenyans to pay for transport by tapping their BebaPay card on a reader.
However, instead of dedicated card readers, NFC-enabled Android phones are used by matatu conductors to collect payments.
The Kenyan bus conducters or matatu have previously been known to leave with customers change, when payments were conducted by cash. The hope is that this latest move will make it easier for Kenyan commuters to manage their money.
Joe Mucheru, Google Kenya's Country Manager said: "Research showed that technology could help bus operators and passengers to ease the process of ticketing, so we are pleased that Nairobi commuters can now enjoy the advantages of BebaPay."
The launch is a form of re-branding since the card was introduced in Nairobi in May 2012 and was available for free from beba agents.
Commuters are able to sign up for a free BebaPay prepaid card online, after which they can be collected from major bus stops. They can then be topped up from Equity Bank agents or through mobile money.
Each card is tied to the user's phone, allowing them to receive a free SMS receipt after every transaction is made.
Google also announced plans to release a free Android app that would allow P2P NFC payments via the BebaPay card, enabling merchants to rely on cashless payments.
Google has not yet clarified when this feature of the service will be made available.
Related Articles
MasterCard ranks m-payment readiness level