For the past 35 years, Retail Banker International (RBI) has been the only global editorially independent retail banking briefing service.
RBI is an essential resource for C- level executives in retail banking and consumer finance, providing subscribers with vital coverage across key subject areas: product innovation, distribution channels, leadership strategy, regulation and marketing.
RBI's recently re-launched website, daily email news service and monthly print and pdf editions deliver comprehensive coverage of the global retail banking sector through news analysis, expert comment, interviews, case studies, international conference reports and key data.
RBI's global subscriber base incorporates leading banks, consultancies, regulators and technology providers such as MUFG, DBS, RBC, RBS, BNP, Deloitte, Fiserv and FICO.
Editorial Board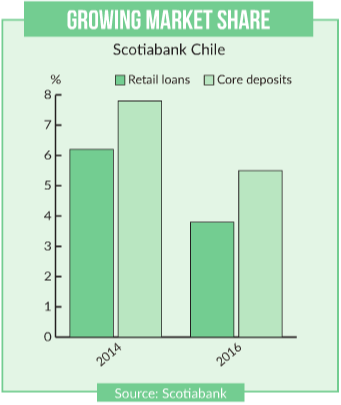 Michael Allen
CEO Allen International
Michael Allen is the founder and CEO of strategic design company, Allen International. Allen International has been in business for 20 years, working with five of the world's top ten banks across five continents; it produces proprietary products including Kit of Parts, ABC-D retail communications, Brand DNA, Retail Academy and Multi-Sensory Branding. Michael's specialties include strategy, branding, communications, retail design, layout planning, 3D modeling, profile drawings, implementation and design standards manuals.
Suvo Sarkar
Senior Executive Vice President, Head Of Retail Banking And Wealth Management At Emirates NBD
Having worked as a consumer banking professional for 25 years, Suvo Sarkar is currently responsible for the retail banking and consumer finance businesses for Emirates NBD, where he has been working since 2010. He has previously worked for the National Bank of Dubai as Head of Retail Banking and spent over 18 years with Citibank, ANZ Grindlays and Standard Chartered. He also has a degree in engineering and is an MBA gold medalist from the Indian Institute of Management. He is currently an advisor to Abu Dhabi University.
Winston Kassim, C.M., MBA, ICD.D.
President, Winston Kassim Consulting
Winston Kassim is currently providing specialised management consulting services to Financial Services, Private, and Global Not for Profit Companies. Winston retired in December 2015 from RBC with more than 35 years of banking experience, the last 10 with executive responsibility as the Head for Strategy and Strategic Performance Management at RBC's Personal & Commercial Banking division. His other management roles have ranged from Operations to Commercial, Private and Retail Banking. Winston has an MBA, is an accredited board director, a Member of the Order of Canada and serves on many global/international boards.
Max Chuard
CEO Temenos
Before being named CEO in 2019, Mr. Chuard held various leadership positions at Temenos since joining the Company in 2002. He was Chief Financial Officer of Temenos since 2012, where he had overall responsibility for finance, planning, treasury, information technology, investor relations, compensation and benefits and internal controls. In 2015, Mr. Chuard was appointed Chief Operating Officer in addition to his Chief Financial Officer role, and was responsible for go-to-market operations including client management, delivery and driving Temenos' expansion in the US. Mr. Chuard also led the Company's mergers and acquisitions strategy, and has conducted more than 10 successful transactions including Akcelerant, Multifonds and Avoka. Mr. Chuard was also instrumental in revolutionizing Temenos' banking software platform with the launch of two new cloud-native, cloud-agnostic products – Temenos Infinity and Temenos Transact to accelerate cloud adoption. Prior to joining Temenos, Mr. Chuard started his career as a business analyst at JP Morgan and subsequently held a senior position at SWICORP, a Swiss merchant bank. Mr. Chuard holds a Master's of Science in Finance from the University of Lausanne (HEC Lausanne), Switzerland.
Sanjoy Sen
Managing Director of Retail Banking Asia Pacific ANZ
As Director, Retail Banking Asia Pacific for ANZ, he is responsible for leading and building ANZ's Retail Business across 21 countries in Asia and the Pacific. He joined ANZ from Citigroup, where he held senior leadership roles spanning business management, sales, marketing, and credit and risk. He has experience in M&A execution and integration, specific to retail banking. He was most recently Managing Director & Consumer Bank Head for the Middle East, Pakistan & North Africa for Citi. Prior to that, he was the Chief Operating Officer and Retail Banking Head for Citibank in China.
Simon Cadbury
Director of Strategy and Innovation, Intelligent Environments
Cadbury is a product marketer and strategist with 18 years' experience working for a range of major international brands. Cadbury's role is to work with Intelligent Environments' investors to set and deliver the company's mid- and long-term strategy, as well as overall responsibility for product development and management for Interact, the company's core product offering. Cadbury joined in 2013 from Lloyds Banking Group where he was responsible for payment technology, and also sat on the credit card division's leadership team. Prior to this he worked on the launches of a number of firsts in new technology: the Blackberry (BT Cellnet), BT Openzone (BT Retail), 3G Live! (Vodafone Australia) and Sky HD (BSKYB).
David Parker
CEO, Polymath Consulting
Parker is founder and CEO of Polymath Consulting, which has now delivered over 50 projects for clients in prepaid cards and emerging payments. The company's current work includes projects in the Middle East, US, Asia, Africa and Europe. Parker has an in-depth knowledge of payments and payment cards and is known for his work with prepaid cards, mobile money/mobile wallets and M-pos. Parker has previously worked for companies such as the Gaming Bourse, the Pepper Corporation and Saatchi & Saatchi (Saudi Arabia).