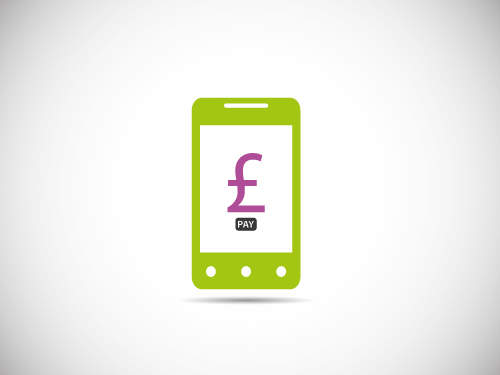 Worldpay has announced the launch of an mPOS service which allows small merchants to accept contactless card and mobile payments via smartphones. The launch comes at a perfect time as the UK market is currently highly receptive to a contactless mPOS solution. Worldpay's strengthened position makes it an attractive commodity for international players.
The new app, called My Business Mobile, is a software-only mPOS service which enables payments to be accepted using just a smartphone and without the peripheral hardware required by competitors such as iZettle and Square. The technology will be piloted among up to 50 micro-businesses in London throughout 2017.
The app will give businesses that are currently only able to accept cash the opportunity to accept contactless card payments, without having to invest in fixed or mobile point-of-sale hardware.
The app is free to download, cutting down the cost of card acceptance for small businesses. The app only allows for the acceptance of contactless transactions up to £30 in value; merchants will still have to refuse non-contactless cards. But, since the app is designed for small businesses like coffee carts, barber shops, food stalls, or market shops where people usually make small-value purchases, this limit should not cause major issues.
From a consumer point of view, this new app allows them to purchase their favourite coffee or market food without needing to get cash from an ATM (provided they have access to contactless cards). Therefore, opening up the access to contactless payments in places where cash was the only option will most likely increase consumer spending and contactless card usage.
The market is highly receptive to this new solution. The UK Card Association revealed that contactless payments rose to 442 million in March 2016, accounting for 32% of total purchases (up from 15% in 2015). Consumers expect card payments to be accepted everywhere they shop and therefore the demand for devices is continuously growing, pushing small firms to adapt to these new demands. Further, UK Small Business Statistics revealed that in 2016 there were 5.3 million micro-businesses (businesses with 0–9 employees) in the UK, which accounted for 96% of all businesses. Over 4 million of these are sole traders.
Worldpay is currently the biggest merchant acquirer in the UK in terms of volume of transactions with a 41.4% market share in 2015 (source: GlobalData Merchant Acquiring Analytics). This app will most likely further increase market share by targeting the underserved small merchants and sole trader markets.
Worldpay's strengthening position in the UK has attracted interest from international acquirers JP Chase and Vantiv, which are looking to boost their international market shares. While these companies have expressed interest, they will need to confirm their purchase interest by August 1 in order to comply with UK regulations.
Worldpay's product launch is well timed to take advantage of prevailing market trends in the UK among consumers and merchants, and will make it a solid investment for prospective buyers.