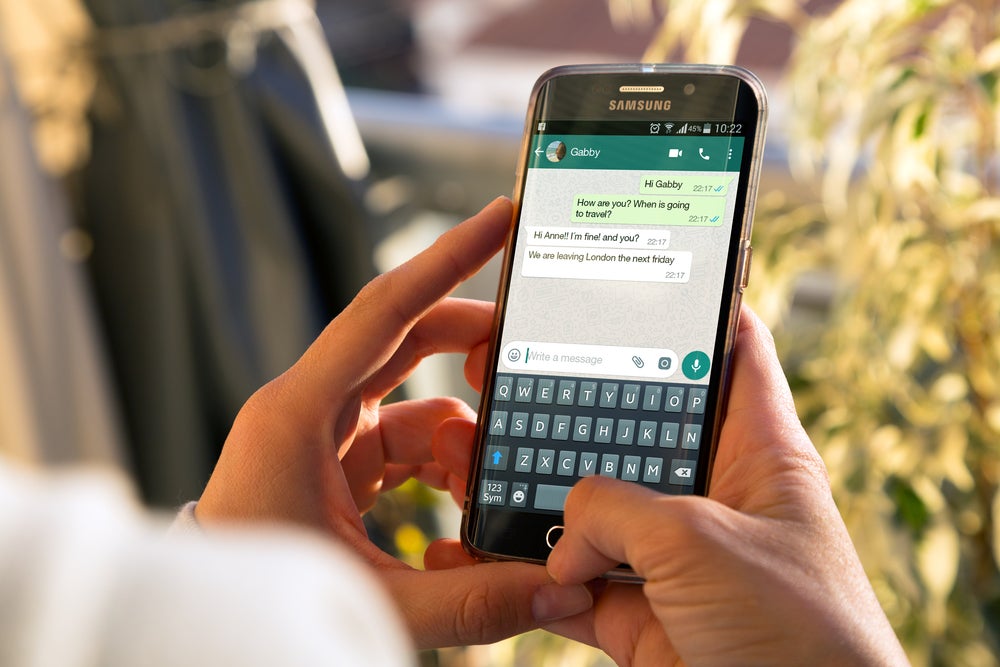 There is huge potential for WhatsApp Pay to succeed in India due to the large existing user base of the messaging app. But WhatsApp will need to leverage this advantage strongly in order to compete with the payments that currently dominate India.
Facebook-owned WhatsApp is aiming to launch a peer-to-peer (P2P) payment service in India later in 2019. The service will enable users to send money to friends and family via text message. WhatsApp has almost 400 million users in India. If the company can fully leverage this user base it will overtake current market leader Paytm, which has a reported 230 million users in the country.
WhatsApp payments in India
According to GlobalData's 2019 Banking and Payments Survey, 82% of consumers in India have made domestic P2P transfers in the last 12 months. WhatsApp will need to entice consumers away from existing services in order to carve out a place in the market. To do that, it will need to establish itself as the superior option.
The key factor in WhatsApp's potential success is that the payment wallet will be available within WhatsApp without the user needing to download an additional app. All 400 million existing WhatsApp users in India will immediately have access to this tool. WhatsApp Pay is based on the Unified Payments Interface (UPI) system, which enables users to transfer funds directly between bank accounts in real-time. This removes the intermediary step of loading money to the wallet, thus making P2P payments convenient for users.
One possible challenge WhatsApp faces is that its competitors (including Paytm) allow for consumer-to-business payments. As not all merchants in India have UPI-enabled POS terminals, paying a merchant might prove an issue for WhatsApp Pay users. Yet WhatsApp Pay could eventually become a consumer-to-business wallet if it can gain enough P2P users, and then use that scale to convince merchants to invest in accepting the service.
In India, Paytm has a strong first-mover advantage. This means WhatsApp must differentiate itself to be successful in the long term. As it currently stands, WhatsApp Pay is heavily reliant on the convenience factor of its P2P functions being integrated directly into the popular WhatsApp service. But ultimately it may need to find another edge.
One possible path involves WhatsApp focusing on social P2P – integrating chatting with payments through functions such as bill splitting, joint purchases, or fundraising among social groups for a shared goal. This kind of added functionality could convince consumers WhatsApp Pay is a better option than Paytm and other leading competitors.