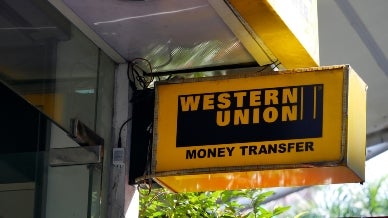 Western Union has integrated with mobile payment fintech Coins in the Philippines to allow its users to receive money from overseas directly to the Coins app. Western Union should roll out similar partnerships around Southeast Asia to remain relevant as the region embraces mobile wallets.
Founded in 1851 as a telegram service company, Western Union began its money transfer service in 1871. As one of the oldest and most established remittance services, it could count on its extensive global network of retail stores dispensing cash even in frontier markets in order to maintain its competitive edge. But ever since mobile-based fintechs have proliferated, competition has been intensifying for companies such as Western Union.
To compete in the current environment, Western Union needs to ensure its users are able to receive funds where they need them – and that increasingly means into their mobile wallets.
Meanwhile the archipelago geography of the Philippines makes reaching consumers costly. Digital delivery of funds therefore helps Western Union considerably. The deal with mobile wallet and digital currency exchange Coins will enable Western Union users to receive money to their Coins app, rather than needing to travel to a physical branch.
The move is also a great example of how Western Union can work with fintechs and start-ups rather than just be disrupted by them. Such a strategy will allow Western Union to very quickly integrate into the digital domestic payment environment of the markets it operates in without the need for heavy infrastructure and marketing investments, while still maintaining its core remittance service.
Expect more tie-ups in Asia Pacific between Western Union and mobile payment platforms in the future following this Philippines development.