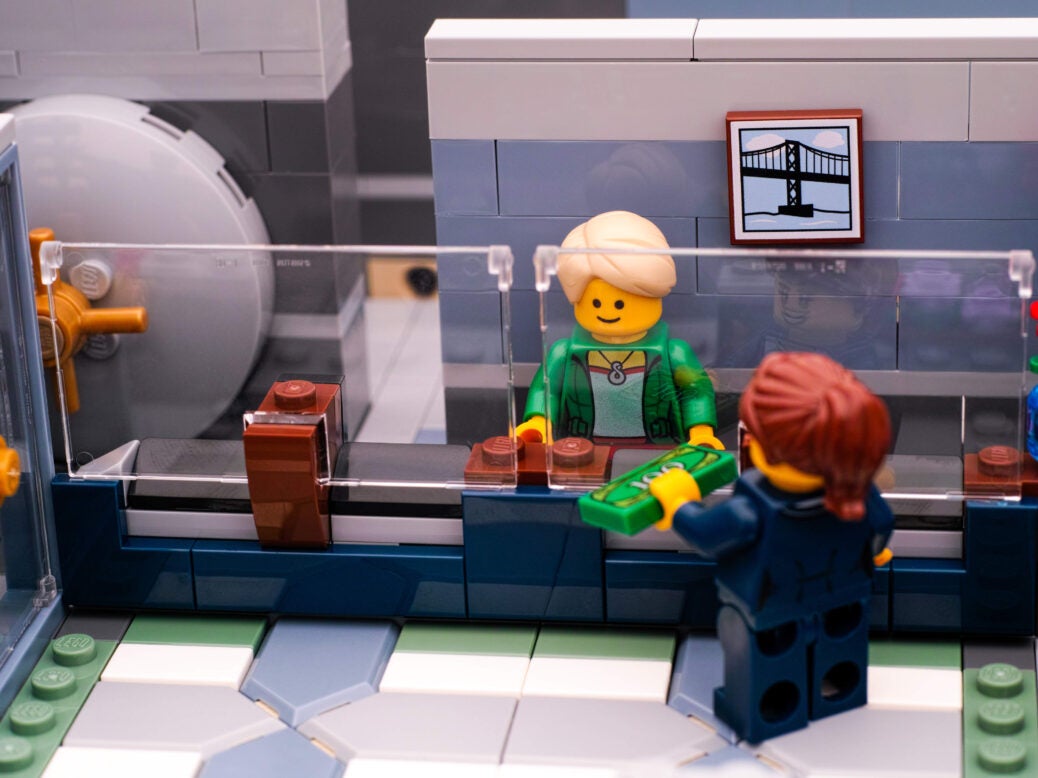 Chris Gledhill, of Secco Aura, put forward these brands as being the biggest contenders for providing financial services in the near future, speaking on an AI and future bank panel at the SAP Financial Services Forum, London
Seems a stretch, doesn't it?  Gledhill's idea is that the future of money is value tokens, and that a "cappuccino coin" could be a future form of currency.
Using the popularity of the Starbucks prepaid app as a model, in which coffees are gifted person-to-person, bypassing banks, Gledhill predicts this could evolve into "a western version of M-Pesa, using coffee as collaterol rather than mobile airtime".
Further to the evolution of value exchange, in Gledhill's scenario, the customer will become custodian of their own data and project an 'aura' (presumably of the Secco moniker) digitally, via bluetooth, through which they can emit their interests and permit third party services to contact them with products and services, or, crucially, not. This is all done on mobile phones.
"Reputation is identity over time, identity is data and data has value. It's the new currency and those that learn to master it will be profitable.
"I don't think traditional banks are that profitable any more. I think the fractional-reserve model has reached its conclusion and the fallback model of charging customers fees is not a healthy customer relationship," says Gledhill.
Gledhill had some interesting points to make on the subject of AI, that in a couple of years we will have reached the "age of the aggregator", in which there will be lots of "dashboard offerings", a proliferation of apps and services, aggregating a single view of customer accounts.
Things are going this way in the wake of PSD2 and Open Banking (in the UK) but Gledhill illustrated a notable incongruity: banks are constantly trying to get people to do more banking, obsessed with turning people onto apps (most likely driven by KPIs on engagement of this kind).
"What they fail to realise is that people don't actually want to do more banking, they want to do less," asserts Gledhill.
This 'cockpit dashboard' model, in which a customer can switch on and off certain services and effectively leave the banking to itself, will be a welcome scenario, he maintains.
Autopilot banking dashboard of the future
Gledhill posits that customers should and will be able to switch services on or off in the near future, through the use of aggregated dashboards- effectively removing banking from banking.
"Banks are always trying to push apps- trying to make customers do more banking. What they fail to realise is that customers don't want to do more banking, they want to do less," says Gledhill.
Neal Cross, CIO of DBS Bank, with arguably one of the best bank tech strategies globally, has made comments in a similar vein in the past regarding bank fintech strategies needing a complete re-focus. When planning all things tech, Cross says "things non-tech are a lot more powerful" and it is often the HR and KPI model that needs to be changed.
His response to a HR request to him for a new app in order to get people in the bank to collaborate more, was to simply change the KPIs.
"If you roll out an app, 20% of the bank will download it, 10% will log into it and 5% will sometimes use it, so you'll end up addressing 5% of the entire bank. Or, you change everyone's KPIs and you affect 100% of the bank."
One can imagine a pregnant pause ensued hereafter. Banks will readily dismiss and disparage such forecasts for their future but in terms of payments and data ownership, the landscape is on course to evolve hugely and people like Gledhill could be useful to keep an eye on.