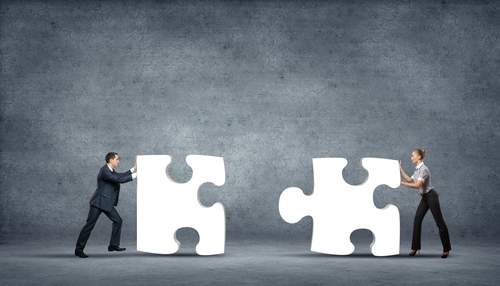 With the PSD2 deadline quickly approaching, which banks will make the cut and who will be left behind? Why is there so much hesitation in how banks prepare for PSD2 compliance? EBADay 2017 delegates discuss
Steve Kirsch, CEO at Token, believes that's just part of the way banks work.
He says: "Bankers hate making decisions. How many bankers does it take to screw in a light bulb? They wonder if something will happen tomorrow which makes the decision they make the wrong decision. Our position is: You're out of time, make the best decision possible."
Asked whether banks will be compliant by the PSD2 deadline, he adds: "For some, yes. For others, maybe not.
"It's silly, but it would be like being the last bank on the internet. The guys who moved slowly onto the internet got crushed and are at a permanent competitive disadvantage. Why would anyone want that?"
Tim Brew, global lead of financial services marketing at CGI Global Payments, says: "Bankers really haven't got their ducks in a row regarding PSD2 and there's a strong possibility that it will not deliver what it set out to do in the first place. This is despite the fact that our research and the market both say that APIs and real-time are the new things."
Jerry Norton, vice president of financial services at CGI, continues: "I think it's a real disappointment. It's an opportunity missed. Most banks, for lots of reasons want to see that open API interface. It seems somewhat perverse to me that screen scraping and whatever is sufficient. It's bizarre and an opportunity missed in Europe."
While meeting PSD2 regulation's criteria is crucial, compliance for compliance's sake could be a waste of time when there are other, possibly greater, applications.
Ben Robinson, chief strategy officer at Temenos, says: "The vast majority of our customers will be compliant in time. I think what we'd really like to be doing is having a strategic conversation on doing much more than just compliance and the problem is, because the deadline is approaching so quickly, it's difficult to have that conversation.
"We've had interesting conversations with banks that want to become true open banks. In the way we define it, they don't just aggregate their customers' accounts, but distribute products and accounts through third parties and that's a very interesting proposition. For the banks that do that successfully, there's a massive market opportunity."