Latin American mobile banking services pioneer YellowPepper has reinvented itself as a provider of mobile payments platforms in the region, Robin Arnfield reports. The move reflects the rapid growth of smartphone penetration in Latin America and the opportunities this provides to banks and retailers
Free Report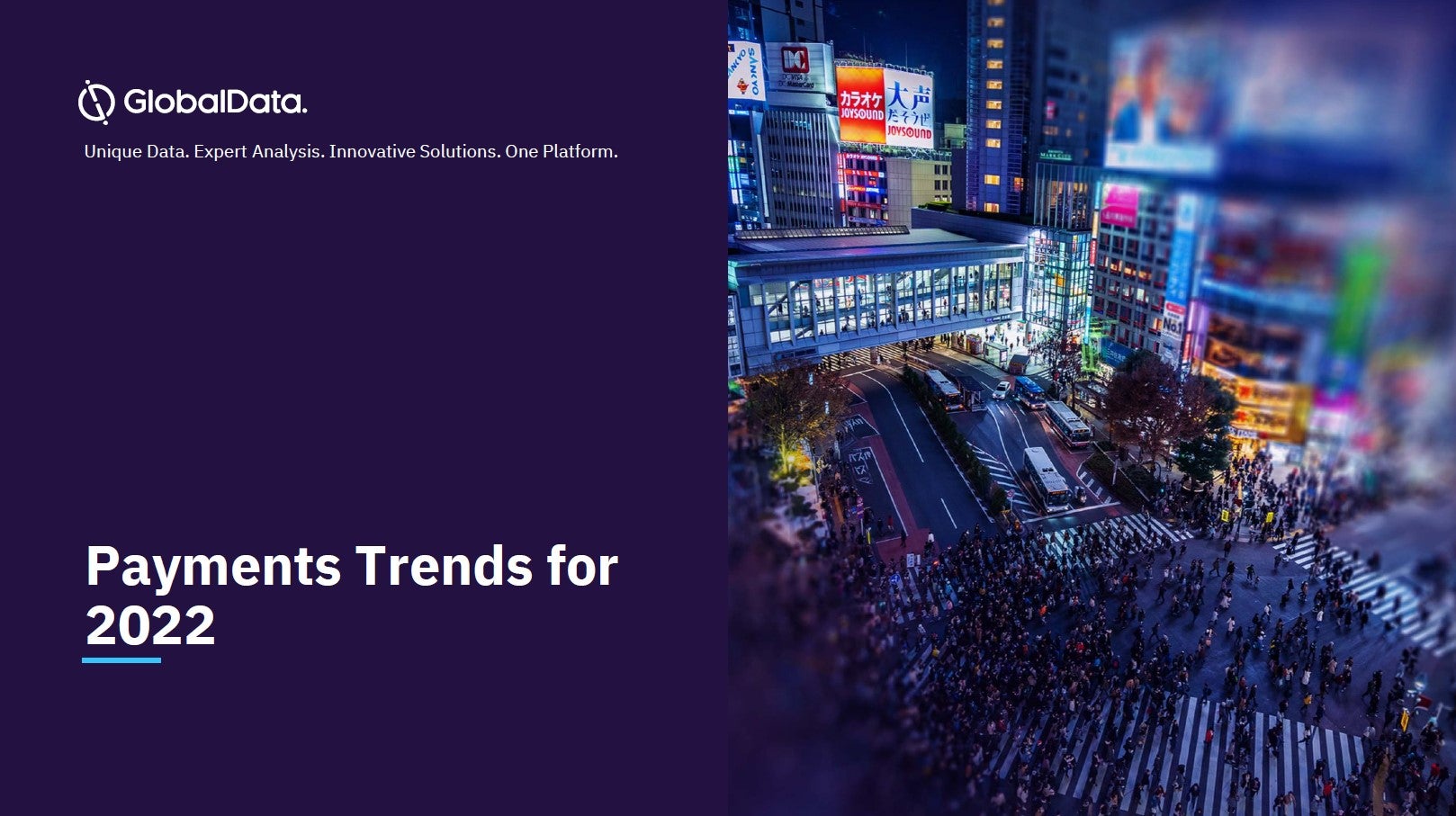 Prepare for changes in the Payments market
The Payments market has seen drastic changes in the past few years, with this only expected to continue. What does your company need to do to prepare for what's to come? GlobalData's Payment Trends for 2022 report explores the key trends in technology, consumer habits, and regulations shaping the market. We also identify the leading companies in this changing market, giving you a competitive market outlook. This report covers the impact of:
ESG
E-commerce
Mobile payments
Alternative payment rails (Real-Time Payments, Blockchain, BNPL)
Fraud & Cybersecurity
Regulations
Download the report now to learn essential strategies to maximize your growth in the face of rapid change.
by GlobalData
Privately-owned YellowPepper was founded in 2004 to provide value-added services for US cellphone users. In 2007, the Miami, Florida-based company decided to focus exclusively on the Latin America and Caribbean mobile financial services market, offering mobile banking services to banked and unbanked consumers through partnerships with local banks, telcos and cash-in/cash-out agent networks.
In 2010, YellowPepper became the recipient of the World Bank-owned International Finance Corporation's (IFC) first equity investment in a Latin America mobile financial services company. As of December 2015, YellowPepper has raised $39m from five investors.
In June 2015, YellowPepper appointed mobile payments industry pioneer Mohammad Khan as chairman of its board. Khan is former president and founder of ViVOtech, an NFC technology company that helped paved the way for mobile payments.
RefocusYellowPepper received a lot of kudos for providing the underlying software for Haiti's TchoTcho Mobile money service, which was launched in 2010 by mobile telco Digicel and Canada's Scotiabank and funded by USAID and the Bill and Melinda Gates Foundation. It also helped set up mobile money services in the Dominican Republic, Mexico and Peru.
However, YellowPepper found the cost of operating mobile money services for the unbanked was too high for the volume of revenues it received. So, for the time being, it has stopped providing services to that segment, no longer has agent networks, and isn't working with Digicel.
"Although YellowPepper has pulled out of the unbanked mobile money business, it will offer services to the unbanked if banks are willing to pay properly for these services," says Jeffrey Bower, Digital Finance Specialist at the UNCDF's (United Nations Capital Development Fund) Better Than Cash Alliance.
"We now focus on banked customers," says YellowPepper's CEO Serge Elkiner. "At the beginning of 2013, we did an in-depth analysis of our market, our financial results, the positioning of the banks, and the future of mobile in the region. We decided we had done well with our mobile banking product for banked consumers."
In early 2013, YellowPepper had 3.5 million users and were processing 200 million mobile banking transactions a year. "We now have nearly 5.5 million users, and are processing over 400 million banking transactions a year," says Elkiner. "But providing banking services to the unbanked wasn't paying enough for us to survive, so for the time being we've left that market."
Currently, YellowPepper offers its mobile banking platform on a white-label basis in partnership with local banks in Colombia, Ecuador, Mexico and Peru. Its mobile banking software, which is available as a mobile app and via SMS and USSD (Unstructured Supplementary Service Data), enables customers to check balances, pay bills, send money and perform cardless ATM withdrawals instantly.
Banking partners include Scotiabank, Grupo Aval, Banamex, Banco Pichincha, Banco Davivienda and BCP.
TrendsElkiner identifies two major trends in Latin America. "We see bancarisation happening at the speed and investment priority determined by local banks and pushed by government policies and regulations," he says. "For example, the banks in Peru have come together to develop a national mobile banking platform for the unbanked called Bim (Billetera móvil/mobile wallet), but it has taken them four years to do this. Setting up services for the unbanked takes time."
"According to Mercator Advisory Group estimates, in 2013 there were approximately 170 million unbanked or underbanked adults in South America," says Tristan Hugo-Webb, associate director of US-based Mercator's International Advisory Service. "The migration of 170 million individuals into the electronic payments mainstream won't occur overnight and will be a long and somewhat arduous task."
The other key trend is the very rapid growth of smartphones in the region, which offers the potential for point-of-sale mobile payments, Elkiner says.
"We have bank clients that have trusted us for the last six to seven years, and they were asking us what the next innovation is that they can get into," Elkiner says. "So initially we considered using our mobile banking app to provide a bridge from banking into mobile payments. We then realised we needed to develop a stand-alone app for payments which wasn't an extension of our banking app, and which would be offered either under the brand of a single bank or a group of banks or under our own brand. Our mission is to make mobile payments a reality in Latin America, so we don't mind if banks push their own brand on our platform or whether they use our brand."
Yepex Smart WalletYellowPepper has developed the Yepex Smart Wallet mobile payment app and platform which offers similar functionality to Apple Wallet and which it describes as technology-agnostic.
"We don't believe any one technology will fulfill every single use case or consumer demand," Elkiner says. "For example, if you don't have an iPhone 6, you can't do Apple Pay, as you don't have NFC on your phone. If you have an iPhone 5, you can't do NFC, but you could pay via Bluetooth or by QR code or generate a one-time token."
YellowPepper provides a SDK (software development toolkit) for banks that want to integrate their own white-label system with the YellowPepper mobile payment platform. Alternatively, banks can offer Yepex to their customers.
Yepex is capable of supporting NFC payments using HCE (Host Card Emulation); Bluetooth Low Energy (BLE) payments via BLE beacons; QR codes; and six-digit one-time passcodes that are generated on the user's phone and manually entered into a POS terminal. Yepex can also be used for cardless ATM withdrawals.
"All our different implementations of our platform – NFC, QR codes, BLE and one-time passcodes – use tokenisation, where card numbers are turned into security tokens which are only valid for one transaction," says Elkiner. "Only the form of the token differs between the implementations. So far, the mobile payment platforms we have rolled out in Colombia and Ecuador only use one-time passcodes."
HCE technology enables an NFC-enabled smartphone to make secure, contactless card transactions without the need to store card data in a hardware Secure Element. "Our HCE implementation use the major card schemes' tokenisation technology," says Elkiner."We tell banks that, before deciding to do HCE-NFC mobile payments, they need to know what percentage of their customers have NFC-enabled phones and they need to have a strategy for enabling retailers for NFC payments," says Elkiner. "In the US, less than one percent of transactions at POS are NFC. If you only have a low number of customers with NFC-enabled phones, then it isn't worthwhile going with NFC and you can reach a lot more merchants and consumers if you use a solution like one-time-passcodes."The advantage of one-time-passcodes is that no additional hardware is needed at the POS.
Loyalty/rewardsYellowPepper says Yepex integrates with loyalty and reward programmes and gives users exclusive access to promotions and discounts.
"YellowPepper layers mobile payments over loyalty and rewards on behalf of key merchants for existing banked customers," Better than Cash's Bower says. "The company works closely with its clients to enable them to access a level of customer information they couldn't access on their own. Banks, merchants and marketers get a level of unprecedented access through YellowPepper's services."
PartnershipsAt the end of 2014, YellowPepper announced it had formed partnerships with Colombian processor CredibanCo and Mexican processor eGlobal to roll out its mobile payment platform to local banks in Colombia and Mexico respectively.
"In Mexico, we brand our mobile payment app as Yepex, and in Colombia it is called Smart Wallet," says Elkiner.
In September 2015, YellowPepper launched Smart Wallet in Colombia in partnership with Citibank and Banco Davivienda, and is currently adding more bank partners. It also launched a white-label version of Smart Wallet called AvalPay in partnership with Colombia's Grupo Aval and CredibanCo.
Grupo Aval, the largest financial services group in Colombia, owns Banco de Bogota, Banco de Occidente, Banco Popular and Banco AV Villas. The goal is to make Aval Pay available to 60,000 POS terminals in 20,000 retail locations in Colombia.
In November 2015, YellowPepper launched PayClub, which is based on Yepex, in Ecuador in partnership with Diners Club of Ecuador, the largest credit card issuer in the country. Diners Club of Ecuador has an estimated 600,000 active credit cards and over 450,000 clients.
"Diners Club of Ecuador is part of Grupo Pichincha, which is the largest bank in Ecuador and issues Visa, MasterCard, Diners and Discover cards," says Elkiner. "Also, through its processor, Diners Club of Ecuador issues Visa and MasterCard itself."
PayClub lets users make mobile payments with their Diners and Discover cards and Visa Interdin (Visa brand) cards. They can also view promotions, locate them on a map inside the app and receive notifications as well as view their transaction history and manage their cards.
AdoptionIn Colombia, YellowPepper and its partners signed up 45,000 users in the first two months from the September 2015 launch. "We've succeeded as people find the system easy to use and very fast," Elkiner says. "McDonalds Colombia accounts for 55% of our Colombian transactions, as they did a big promotion. You get two McDonalds combos for the price of one if you use the YellowPepper wallet. But if you pay with plastic cards or cash you get one combo."
While not disclosing actual user figures for Ecuador, Elkiner said that there had been a very good response in the first 10 days since launch in that country. "We had a very high percentage of new users registering their credit cards with us, which contrasts with Apple Pay's US rollout, where only 12-15% of people downloading Apple Pay have registered their cards."
"The biggest use case we have in Ecuador is for home delivery services," says Elkiner. "In Ecuador, McDonalds, pizza takeout firms and pharmacies are using our platform for home delivery. When you phone in your order, instead of taking the security risk of giving your credit card number, expiry date and CVC code, you just give the six-digit passcode generated by your YellowPepper wallet. The passcode is only valid for one transaction for a few minutes."
In Mexico, YellowPepper now has 6,000 POS terminals enabled to accept Yepex payments "We are now in beta trial stage in Mexico and plan to do the official commercial launch in Mexico in Q1 2016," Elkiner says.
Success factors"Several factors have been important for the success we've seen with the launches we did in September and November 2015," says Elkiner. "Firstly, we work with the banks to build the ecosystem needed for success in mobile payments. For example, we are integrated with the local processors and we set up infrastructure at these processors. Also, we integrate with the local POS system used by the merchants."
Elkiner says that, in YellowPepper's business model, there is no extra fee to the merchant for accepting YellowPepper mobile payments. "The merchant fee doesn't change with a YellowPepper mobile payment transaction, as we charge the same as for standard credit and debit cards," he says. "Our competitors who are offering closed-loop mobile payments in Latin America charge an extra fee over and above what merchants pay for accepting standard credit and debit cards."
Because YellowPepper is integrated with the local processor, merchants receive YellowPepper transaction information in the same file as their traditional credit and debit card payments. "We use the same clearing and settlement as for existing card payments," says Elkiner. "As the merchant gets one file from the processor showing which transactions were mobile-initiated and which involved plastic cards, there are no operational and technology changes for the merchant. All they have to do is to train their staff to accept mobile payments from customers."
The opportunity for growth in Latin America is huge for a company like YellowPepper, Bower says. "It has developed a business of working with the emerging middle class, which has been growing exponentially over the past decade," he says. "As these customers expect more and more from their digital services providers, YellowPepper will play an increasingly important role in providing digital services at the point of sale.
"YellowPepper's new focus on mobile purchases and loyalty has resulted in higher revenues and the development of a digital customer engagement process, leading to higher user by customers across key merchants in Latin America. Right now, YellowPepper is leading in the specific niche it has created for itself."
Free Report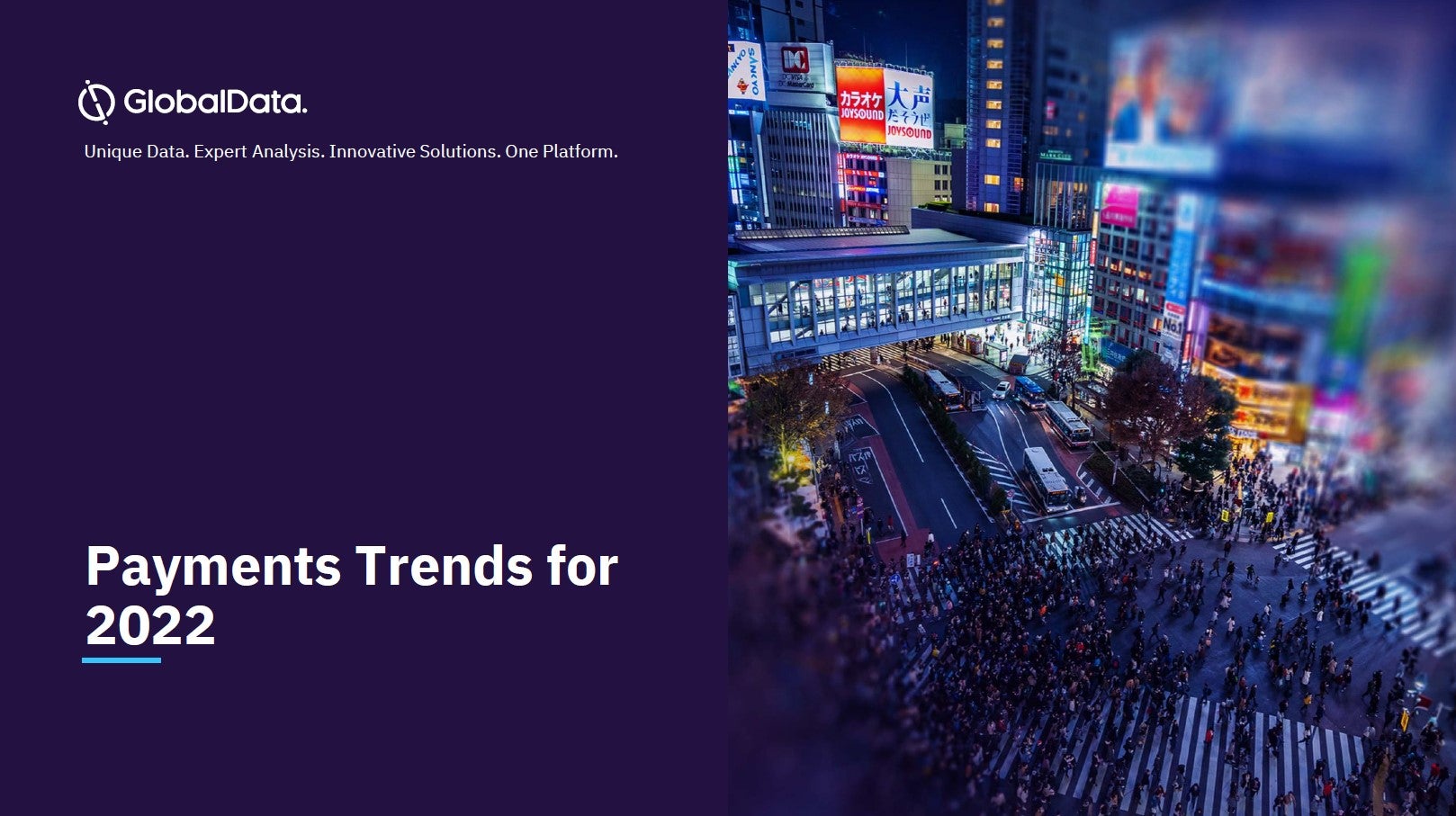 Prepare for changes in the Payments market
The Payments market has seen drastic changes in the past few years, with this only expected to continue. What does your company need to do to prepare for what's to come? GlobalData's Payment Trends for 2022 report explores the key trends in technology, consumer habits, and regulations shaping the market. We also identify the leading companies in this changing market, giving you a competitive market outlook. This report covers the impact of:
ESG
E-commerce
Mobile payments
Alternative payment rails (Real-Time Payments, Blockchain, BNPL)
Fraud & Cybersecurity
Regulations
Download the report now to learn essential strategies to maximize your growth in the face of rapid change.
by GlobalData