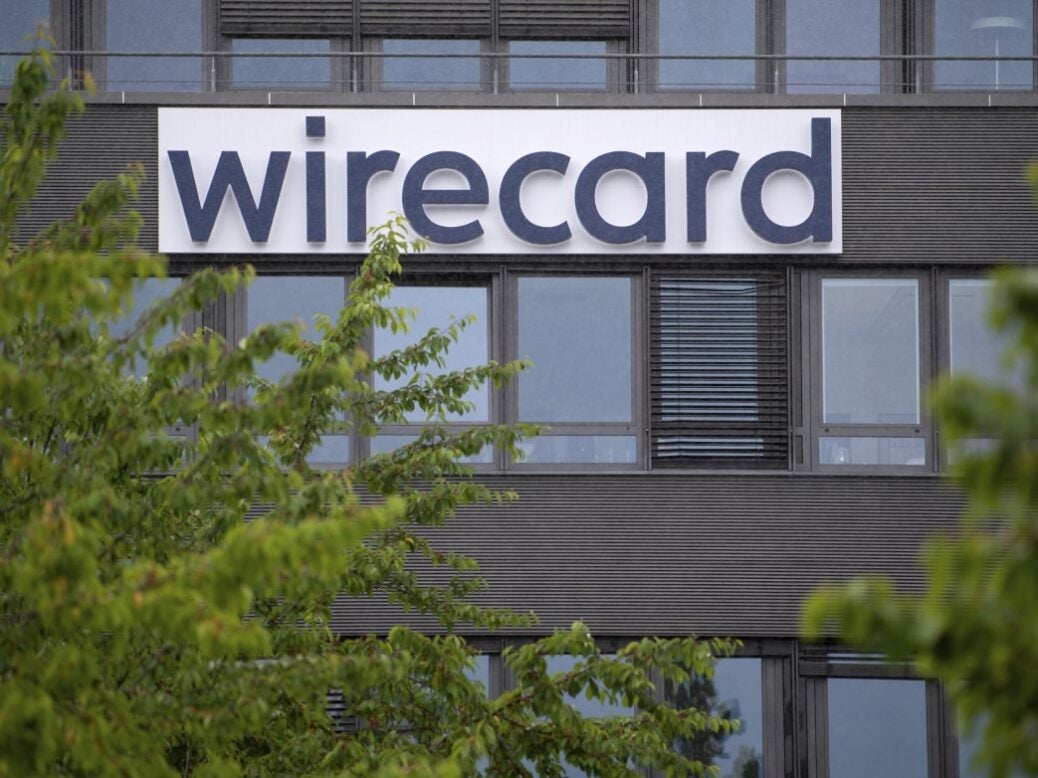 Revelations that more than $2bn was missing from Wirecard's balance sheet kicked off an accounting scandal that could be the worst in German history. Mohamed Dabo spoke with some experts.
Coming on top of other high-profile fraud cases, the Wirecard debacle has raised doubts about the ability of Germany's financial watchdog to oversee corporate titans.
Some €1.9bn (£1.7bn) vanished from payment systems provider Wirecard, until recently heralded as Germany's emerging giant of the financial tech sector. Its CEO was arrested on suspicion of market manipulation and inflating financial numbers.
And now the company has filed for insolvency, a form of bankruptcy protection.
Many believed the reaction of the Federal Financial Supervisory Authority (BaFin), the country's leading financial regulator, magnified the damage to Germany's stellar corporate reputation.
Media reports questioned the company's accounting as far back as last year. Rather than investigate Wirecard, the regulator targeted investors, banning them from betting on a drop in the share price, which plunged more than 40%.
The focus on German oversight
Many observers have claimed that the financial watchdog was overly indulgent in the face of obvious signs of trouble.
However, Vlad Totia, payments analyst at GlobalData, has a more nuanced view:
"This is not necessarily a failure of the German supervisory system in general," he said. "Rather, it reflects a specific failure regarding the regulation of fintechs."
He noted that Germany's oversight of banks, for example, remains "a lot more strict and dense."
However, "the same level of scrutiny does not yet exist for companies dealing in financial technology – even though some of these companies are handling vast amounts of consumers' money in everyday transactions," Totia said.
Until that same level of oversight can be guaranteed across the board, he argued, "incidents similar to this one will keep happening and not necessarily be limited to Wirecard."
Déjà vu
"This is not the first time Wirecard had this kind of press – though this latest scandal is much more serious than the previous irregularities," Totia said.
Two years ago, the head of a German shareholder association published an attack on Wirecard, suggesting balance sheet irregularities.
EY was then appointed to conduct a special audit, and the following year replaced the small Munich firm that had previously acted as group auditor.
The German authorities eventually prosecute two men who had not disclosed positions in Wirecard stock.
In an initial reaction to the latest scandal, Felix Hufeld, president of BaFin, has conceded that Wirecard's implosion was "a disaster." But the agency is standing by its decisions throughout the scandal, details of which are still emerging.
Subsequently, however, the finance ministry pointed to regulatory concerns in the matter.
German Finance Minister Olaf Scholz said lawmakers need to quickly determine how to tighten regulation in the wake of the accounting scandal that has tarnished the reputation of Germany's financial watchdog.
The fall of a rising star
Francesco Burelli, associate director at management consulting firm Arkwright, commented:
"Despite the missing $2.1bn, the supervisory failure and the potential misrepresentation of its business activities, Wirecard has a distinguished product and service portfolio, prestigious credentials, skilled personnel and assets that are highly valuable."
Wirecard was once considered a star of Germany's tech sector. Its market value at one point exceeded that of Deutsche Bank. Wirecard even pushed Germany's No. 2 bank, Commerzbank, out of the DAX.
The company had rapidly expanded outside Germany, building an Asia-Pacific business and entering the North American market by buying Citigroup's prepaid card services business in 2016.
Even now, "the company has some solid operation whose nature cannot be devalued because, for whatever motive either financial or strategic, some of its executives might have decided to inflate Wirecard to appear to be 25% bigger than what it actually is," Burelli said.
In a sign of the German tech giant's fall from grace, Moody's Investors Service has withdrawn Wirecard's ratings. "We have insufficient or otherwise inadequate information to support the maintenance of the ratings," Moody's said.
"The missing funds raise serious questions about the financial performance of the company," Burelli admitted, adding that the appropriateness of the company's audits was a serious issue.
In spite of everything that's going on, Burelli argued, the nature of Wirecard's core business remains unchanged.
A potential target for takeover
Burelli sees Wirecard as a potential target for acquisition or merger "from the side of institutional or industrial investors."
The reason: "The significant drop in share value and the financial liabilities from lawsuits," resulting from the financial malfeasance, he said.
"I would imagine that there is a great probably that this will result in one, or more M&A initiatives."
Last December, Wirecard shares surged after former chairman Klaus Rehnig said he expected that an international investor would soon launch an acquisition offer for the financial technology company.
Wirecard's IT platform provides a competitive advantage that is difficult to replicate, Rehnig said at the time. The only way to acquire the company's know-how is to buy it as a whole, he added.
There is yet one factor that could make the German government step in: the fear that a German tech icon would become a takeover target for China.