In the latest of a series of collaborations with some of the most high-profile events in the sporting calendar, Visa is using the Fifa World Cup to showcase wearables designed to make the payments experience seamless and quick for fans and players alike. Briony Richter reports
The push for digital payment methods in Russia, a country that predominantly sticks to cash, is something of a challenge for Visa.
However, as global Fifa partner since 2007, Visa has exclusive rights in the tournament's payment services. Visa is using the platform to push contactless payment methods to tourists arriving from all over the world so fans do not miss a second of a game.
To accommodate fans in its push for digital payments, Visa is ensuring that contactless cards will be accepted in all stadiums being used for the World Cup, and that it will deploy POS terminals supporting a variety of digital payment devices, including payments via smartphones and smartwatches. Users will be able to pay securely and quickly through biometric scans.
Wearables
The increase in the popularity of wearables is driven largely by two factors: an increasing demand for contactless payments, and improved security when making transactions.
Visa is showcasing two new wearables for the World Cup: wristbands and rings, as well as cards that commemorate the games.
Visa says that combining the rings and wristbands with contactless technology will allow fans to pay without having to carry round a physical wallet, and can do so quickly and safely.
The rings and wristbands, securely attached to the user, offer a sense of security and convenience and can be purchased in stadiums where the games are being played.

Speaking to EPI, Adrian Farina, senior vice-president of marketing in Europe at Visa, comments on Visa's commitment to creating a seamless payment experience for all tourists and locals attending the World Cup.
"Visa is committed to enhancing the fan experience at sporting venues around the world, and the Fifa World Cup is no exception.
"Visa is the exclusive payment service provider in all stadiums at the 2018 Fifa World Cup Russia. In-stadium, all attendees can pay with contactless Visa debit and credit cards and mobile payment services at the 3,500 contactless point-of-sale terminals and 1,000 mobile concessionaires that Visa has equipped with the latest in payment technology.
"Visa is also providing supporters the opportunity to purchase technological innovations for fast, easy and cash-free payment experiences, including 6,500 payment rings, 30,000 payment bands and commemorative contactless Visa prepaid cards to ensure they spend less time in line and more time focused on the football."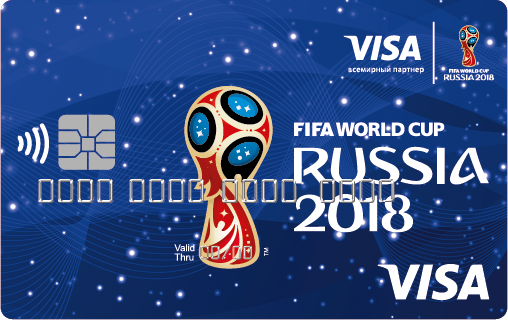 Visa released forecast travel and spending data for the 2018 World Cup in October 2017. The results, based on historical data from previous World Cup tournaments, revealed that tourists travelling to Russia will represent a 6-10% increase in foreign visitors to the country in June and July 2018.
Visa forecast that the largest share of travellers to Russia will come from:
Europe (69%)
Asia-Pacific (12%)
The Americas (8%)
In the same study, Visa also projected that Russia will host an additional 300,000- 500,000 international visitors during the months of June and July 2018.
Efforts and enhancements that Visa has made in the run-up to the World Cup will ensure that it can cope with the increase in expected international visitors to Russia.
Embracing opportunities
Confidence in contactless payments is accelerating the growth of payment-enabled wearables, and Visa is embracing the opportunities that wearable payment devices offer. It developed similar products with unique designs at the 2016 Olympic Games in Rio de Janeiro, and at the 2018 Winter Olympics in Pyeongchang.
With their speed, convenience and increased security, the world is waking up to an era of wearables. With the devices enabling seamless payments and accessible POS terminals around all stadiums, Visa's target is making sure no one misses a goal.