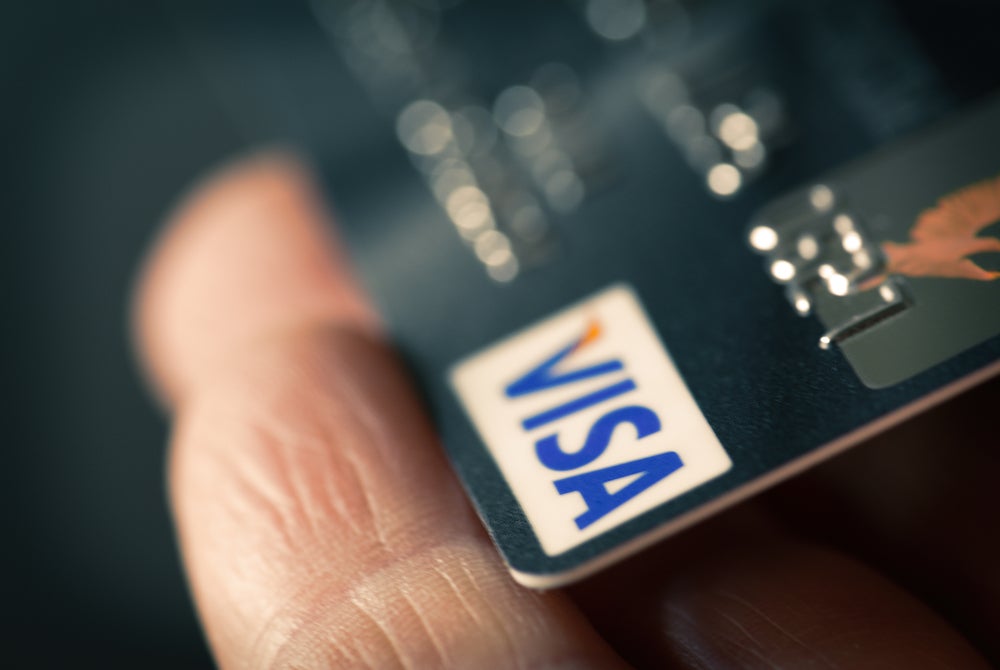 Using contactless payments on public transport almost feels like second nature in larger cities such as London. However, in a significant number of regions worldwide, tap-and-go payments are yet to make a dent. Evie Rusman speaks to Visa about the company's latest investments in urban mobility
Greenhouse gas emissions from transport are on track to double by 2050, with passenger vehicles already accounting for 70% of those emissions. Consequently, there has been pressure on operators to make the public transport system more efficient in order to increase ridership.
Within the last few years, Visa has put more attention on working with public transport operators (PTOs) around the world. The payments giant is currently involved in over 500 urban mobility projects globally, and has launched over 300.
Adding to this, in July, Visa extended its partnership with Cubic Transportation Systems to offer contactless payments for public transport services in over 500 cities.
Sustainability appears to be the driving force behind this: in a recent whitepaper, the company stated that implementing "highly efficient systems of fare payment and collection is one of the best ways to encourage ridership and boost mobility systems' economic sustainability".
Reasoning
Speaking to CI, Ana Reiley, global head of delivery for urban mobility at Visa, explains that urban mobility is a force for good.
She says: "Visa has been investing in more urban mobility initiatives recently because urban mobility plays a massive role in the economy, the environment and the health of a city in general.
"We started seeing a trend when London and TfL first launched contactless payments back in 2012 – more people preferred this type of ticketing as it removed the need to
queue up to buy a ticket or top up their Oyster Card. London was so successful at doing this that similar initiatives quickly followed in France and Italy. Fast-forward three or five years later and there are over 200 locations in cities around the world where contactless is enabled."
She continues: "As a result, we have seen that, similar to the retail space, people prefer this fast and convenient way of paying when travelling. It makes it much easier and quicker for people to get from point A to point B. In addition, we have also discovered that transport operators are at a big advantage because contactless payments have caused an increase in ridership.
"Transport operators have also reduced their operational costs, because they do not need as many ticket machines or staff selling tickets. So Visa is taking this opportunity to commit to urban mobility projects in order to create massive benefits for everyone involved."
Specific framework
As part of its efforts, Visa has had to adapt its payments processes for the public transport sector. Reiley also explains that the necessary payment frameworks tend to vary between different sectors.
She adds: "We have created a specific framework that works for urban mobility and transit because the payment process needs to be quicker than in a retail setting. "For example, if you are paying for something in a shop, when you tap your card it will take three to eight seconds for the transaction authorisation to come through. This process wouldn't work on public transport as it is not quick enough.
"People don't realise that the retail model doesn't really work for transport, so we created a payment framework that is very specific for urban mobility. It is very flexible for small and big merchants – so the likes of TfL could use it, but also small operators, for example, in the north of England.
"The framework gives the best customer experience as it lets you go through very quickly, but also ensures the operators get paid at the end of the day."
Covid-19
Like most industries, Covid-19 has had a significant impact on the financial sector – and urban mobility is no exception. Since the pandemic hit, cash has been labelled as 'dirty' and a way to transfer the virus from person to person; this has caused cash use to decline significantly.
As a result, there has been increasing pressure on PTOs to adopt contactless methods of payment in order to protect more people from the virus while encouraging consumers to get back to using public transport.
"When Covid-19 happened, public transportation was one of the hardest-hit industries," Reiley says. "They are now really struggling to get back at it, because operators must provide a safe, reliable and an efficient way to get people around. They were already on reduced budgets, so imagine being hit by nobody using transportation."
She concludes: "Covid-19 has accelerated public enthusiasm for contactless payments. Therefore, we have seen that several cities in Europe have launched contactless payments on public transport during the pandemic in order to meet the needs of the customer."