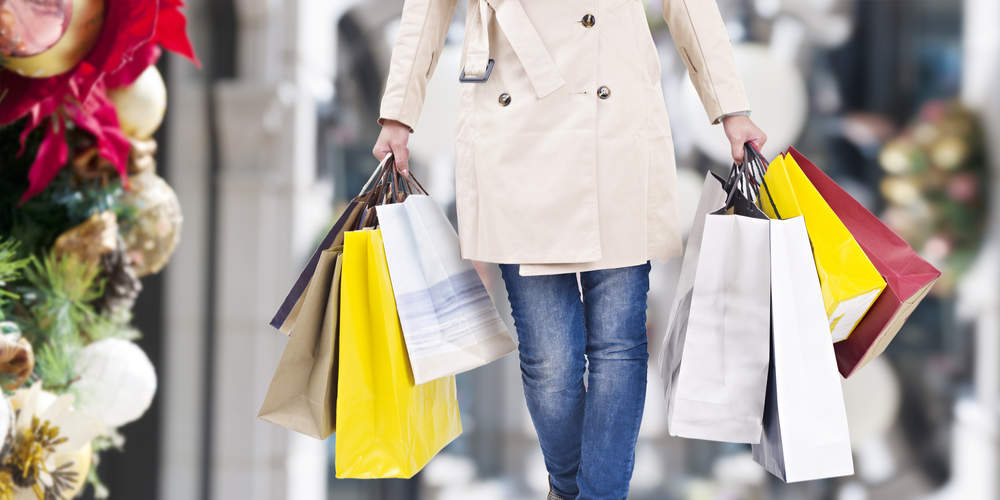 The UK high street has started opening its doors for the first time in over three months.  Despite a positive reception and a sense of getting back to normal, there are still a lot of questions on what the shopping experience will look like. For instance, how will businesses adapt to social distancing measures?  Will cash be accepted? And, will consumers feel safe enough to shop? Evie Rusman writes
Since the pandemic began, the way people pay has changed significantly – many have now fully moved away from cash and adopted digital payment methods such as mobile wallets. Figures from Allied Market Research show that the global mobile wallet market is expected to reach $7.6bn by 2027, growing by 28.2% from 2020 to 2027.
Speaking to EPI, Sebastian Gollwitzer, Head of Merchant Product, EMEA, at Fiserv, says: "Restrictions due to Covid-19 have changed the way people shop, which in turn has changed the way they pay.
With fewer visits to physical stores, the use of cash has decreased. Cash also has been seen as a potential source for infection, so even when essential shopping, such as grocery shopping, shoppers are looking for other ways to pay. This can be seen particularly clearly in everyday situations, where someone would previously have used cash automatically.
He continues: "The rise of ecommerce is another factor driving people to cashless payment options. We're also seeing an uptick in the online use of alternative payment methods such as PayPal, with a preference for the familiar. For example, during the pandemic many people have purchased groceries online for the first time, and when it is time to check-out, they have several payment options."
Increasing pressure
As a result of this move away from cash, there is pressure on local businesses to adapt and offer contactless payment methods. In addition, due to the conception that cash is 'dirty', there are many high street shops now refusing to accept this form of payment all together.
For example, the high street shops not accepting cash include Next, IKEA, Urban Outfitters, EE, Vodaphone and O2. Some shops such as Topshop and John Lewis are encouraging customers to use contactless where possible but will still be accepting cash if necessary.
Gollwitzer adds: "Many businesses are adapting to entirely new ways of operating, which leads to an entirely new set of questions about payments. Pre-Covid-19 the big question for many merchants was: Do I take cards? Post-Covid-19 there is an entire host of questions: How do people want to shop with me? Will they want to order ahead? Do they want to order online and pay when they pick up? Do they want to pay online?
"Consumers have become much more accustomed to ordering online and having what they ordered be delivered or ready to pick up when they want it. So, will they be willing to go back to waiting in line to pay? Some important categories of retailers like travel and holiday firms will likely see the biggest change in payment mindset when they reopen. They will be forced, for the first time, to rethink their relationship between when people pay and when they consume their products and services.
"It is quite certain that people will not revert back to shopping the way they did before. The model of shopping is changing, and businesses will need to leverage technology to adapt and support a range of new payment options."
Recovering economy
One of the main financial concerns in regards to Covid-19 is how the economy will bounce back. Statistics from Barclaycard show that UK retail transactions grew by 60% the week shops reopened, compared to the first week of April.
Rob Cameron, CEO of Barclaycard Payments, says: "It's extremely heartening to witness the spike in activity that took place in the week shops reopened, and with some retailers still to open some or all of their stores, we expect sales volumes to continue to rise over the coming weeks."
Barclaycard processes nearly 40% of all transactions in the UK, and the recent transaction data suggests there is some light at the end of the tunnel.
Gollwitzer argues that in order to adapt, businesses must invest in the right technology. "Businesses can't just sit by and watch sales decline, they have to respond," he says. "For many, adapting to the new normal will require new capabilities – online payments, contactless payments, and automation of manual processes – all enabled by frictionless technology."
Fiserv's mPOS solution
Earlier this year, Fiserv launched its mPOS solution to help businesses use their own devices to accept payments. The company hopes the solution will assist smaller businesses trying to recover from Covid-19.
"Our PIN on mobile solution helps businesses operate in a cashless economy by turning the smartphone into a card acceptance device," Gollwitzer says.
"This is a very attractive proposition for smaller businesses that may not have a card machine or that operate outside of a storefront – such as a plumber and other service providers. These businesses' employees are not just running around with a card machine they can pull out of their jacket – but they do always have their phone with them."