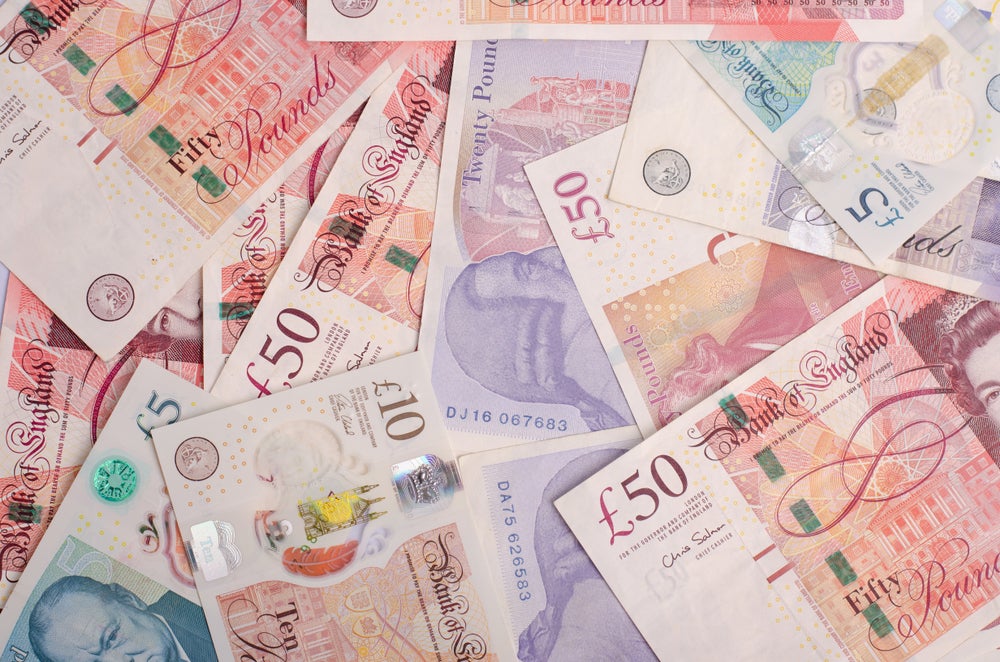 Cash still holds a place in a lot of consumers' hearts; however, it constantly seems to be heading towards the exit as electronic payments gain yet more prominence. With the number of ATMs in the country also falling, what chance does cash have of retaining its presence in the UK? Patrick Brusnahan reports
Cash payments peaked in the UK in 2000 with over 27 billion transactions, accounting for 74% of all payments.
By 2007, this figure had fallen to 22 billion, with 61% of all payments. In 2018, it is only 11 billion cash payments and a much-diminished 28% of the total.
This is according to LINK's Preserving access to cash report, which also states that 98% of adults now possess a debit card. Also, credit and debit payments increased from four billion in 2000 to 18 billion in 2018, of which 7.4 billion were contactless.
Contactless has been an impressive driver of change, with almost 70% of all adults in the UK making a contactless payment in 2018.
There are variants in use, however. Some 83% of those aged between 25 and 34 years use contactless, but only 60% of 55-64 year-olds do the same. In addition, London has the highest use of the technology with 70%, but only 58% of the North West of England is as keen.
Either way, cash payments in the UK are very much on the way out. In the first four months of 2019, there was an 8.7% decline in Link cash withdrawals in London. This was followed by the South East (7.9%) and South West (7.7%). The smallest declines were in the North East (3.7%), Northern Ireland (4.6%), and Yorkshire (4.9%). Scotland saw a decrease of 5.4% and Wales saw a 5% drop in usage.
In addition, LINK saw a decline in balance enquiries. As more customers chose to use online and mobile banking, balance enquiries dropped by 18% between 2016 and 2019.
There has been a steady decline in use of LINK services. Its volumes peaked in 2016, and its value in 2017. In the first six months of 2019, however, LINK transactions were 8% lower than in the same period in 2018. The total value of cash withdrawn also dropped, but to a lesser extent.
Furthermore, the reduction in LINK transactions is expected to be between 9% and 10% for 2019 compared to 2018.
LINK CEO John Howells says: "These regional variations are important, and LINK will ensure that areas which are not moving away from cash as quickly as others still have their cash access protected.
"What is clear is that the sharp drop in cash usage means that it is vital now to reform how cash is distributed to maintain broad, free access for all consumers. LINK is determined to deliver this with the support of industry and regulators."
In 2009, there were 39,991 free-to-use machines and 23,111 charging machines. In April 2019, there were 49,502 free-to-use machines and 13,147 charging machines.
Cash still being used
The good news for cash is that 83% of the UK makes cash payments on a weekly basis. In addition, over a quarter of the UK (28%) actually prefers cash over any other payment method. This is according to the Payment Systems Regulator (PSR) and its Access to Cash paper, produced in association with BritainThinks.
While 69% of the UK prefers to use cards for payments, a strong 28% prefer cash, especially for budgeting and control purposes.
Close to everyone (95%) found it easy to withdraw or access cash; this applied both to those who prefer cash and also those who do not. The majority (67%) of those that prefer cash withdraw from a free-to-use ATM more than once a month. One in five (21%) withdraw more than weekly.
The quantities are also significant, with 55% withdrawing more than £50 ($60.84) the last time they withdrew cash. However, 16% said they needed to travel out of their way in order to access cash.
Chris Hemsley, co-MD at the PSR, says: "Cash continues to play an important role in our economy, and while the use of digital payments is growing, most of us still make regular use of cash.
"This research reveals many important things about how people and small businesses use and access cash, including that most people currently find it easy to withdraw or access cash. But it also highlights the importance placed on being able to access cash by those who rely on cash to help them budget and who do not have access to other payment options."

Who prefers cash?
The Access to Cash report found that those who are digitally excluded were much more likely to have a preference for cash.
For example, only 24% of those that own a laptop or desktop computer or tablet or smartphone preferred cash. By contrast, nearly seven in 10 (68%) of people that own none of those devices prefer to use cash.
Of consumers with a contactless payment device, only 20% prefer cash; for those without a contactless payment device, this figure rises to 61%.
The stereotype is that older consumers are more likely to prefer cash, but the trend is less simple than that. Those aged 75 years and over prefer cash the most (53%); however, 18-24-year-olds prefer cash more than those aged 25-34 years, with the percentages at 23% and 14% respectively.
Respondents gave a number of reasons for their preference for cash. Budgeting and control was the largest at 57%, following by habit at 16%. Convenience was next at 15%, followed by security (9%), availability (7%) and speed (4%).
Clearly, cash is not dead, nor is it likely to be disappearing anytime soon. The benefits, while few, are huge, such as speed and convenience. In addition, some habits are hard to break.
While the UK is becoming more and more cashless, will it ever do so completely? It is a situation that seems increasingly unlikely as the years go by.