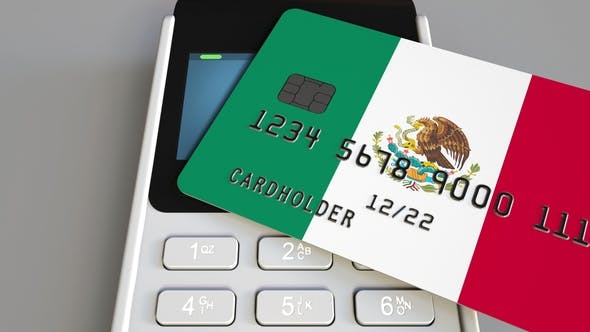 Digital payments—in a variety of forms—are reshaping the Latin American economies. Mohamed Dabo reports on traditionally cash-based economies that are shifting to digital payments via a booming cross-border e-commerce
The Latin American payments landscape is in a full transition, marked by an explosion of digital payments and banking services.
This massive trend is sustained by growing access to smartphones as well as the ongoing fintech revolution in the region. Undergirding the whole process is the increasing e-commerce penetration among Latin American consumers.
Furthermore, the Covid-19 pandemic has been decisive for paving the way to the rise of a new, more digitally inclusive Latin America – which is also key to the growth of digital commerce in the region in the coming years.
How Latin Americans pay
Credit cards are the most used payment method for online purchases in Latin America.
But that doesn't mean these are the preferred payment methods in the region – only that they are the most offered ones by merchants in general. Despite the progress Latin America has made regarding financial inclusion, the region is far from being cashless.
There are historical reasons for this. Cultural habits, high degrees of informality, and, therefore, of unbanked people having a hard time accessing credit and other financial resources and services.
Consequently, local cash-based alternative payment methods – that is, all the other options except cards – are still very relevant in Latin America.
Mexico and Chile exemplify these regional contrasts
While debit and credit cards account for 65% of the e-commerce spending in Mexico, the use of cash-based methods, such as the country's traditional payment voucher OXXO, responds for 19% of the online purchases in Mexico – reflecting the still low penetration of electronic payment methods in the country.
Even innovations such as Cobro Digital (CoDi), Mexico's instant payment system launched in September 2019, work as a digitisation effort but not necessarily as a way to reduce the circulation of cash.
On the other side of this Latin American payments portrait is Chile.
The country has the region's highest level of card penetration, around 40 million credit and debit cards issued, amounting to two cards per person.
Card's usage in e-commerce (accounting for 84% of the total volume processed online) is also top in the region.
Alongside these aspects, Chile also has the highest level of access to banking services in the region (74.3% of its population).
Unlike Brazil, where debit card usage for digital purchases is still gaining ground, this payment method already accounts for a large part of Chile's online transactions.
Debit cards ended 2020 accounting for 30% of the country's e-commerce spending (something around $2.7bn), an expressive 36% growth compared to 2018.
Simultaneously, the use of payment vouchers (Sencillito, Servipag, and Multicaja) will account for 8% of the country's e-commerce payments volume.
"There is still a long way to go to catch up with developed economies in terms of digitalisation of payment methods. In 2019, 38% of private consumption in Chile was carried out through digital platforms, getting closer and closer to the reference countries, whose rates are above 50%," says Patricio Santelices, General Director at Transbank, the dominant acquiring company and payment processor in the country.
Chile is slowly opening its acquiring market and implementing a four-part model – something that happened more than a decade ago in Brazil, spurring a series of innovations, from the spread of POS terminals throughout the country to the rise of fintechs more recently.
So, in digital payments, a in other areas, there are notable differences among Latin American countries.
Country profiles
What follows is the profile of each country regarding payments in e-commerce: Brazil, Mexico, Colombia, and Chile.
Brazil
Latin America's largest market ended 2020 with a much larger share of payments made through debit cards and digital wallets than the previous years, with a 16% and 6% growth in volume Y-o-Y, respectively.
In 2019, these methods accounted for $5.7bn and $12.3bn of the total spending of $ 103.8bn.
For the first time, the percentage of payments made with international credit
cards decreased (-1%) due to the drop in cross-border sales, more
impacted by the Covid-19 pandemic, while the share of payments made with
domestic credit cards grew 11%.
"Cross-border was hit hard everywhere, and the markets where you already have an advanced e-commerce environment and an important share of cross-border, that is where international cards are going to receive a biggest hit in terms of spending volume," Lehr explains Lindsay Lehr, payments expert and associate managing director at AMI.
Americas Market Intelligence (AMI) is a consultancy and research firm specialised in Latin America. It provided most of the figures and forecasts in this report.
Domestically, the Brazilian e-commerce boom is being led by the increasing
digitisation and smartphone penetration, alongside the development of the payments industry itself.
Mexico
While cash is still king in Mexicans daily life, international credit cards are the most used payment method in the country's e-commerce and are likely to end 2020 accounting for more than a third of the sector's financial volume.
Debit cards are the second-most used payment method, closing 2020, with a 23% ($7.2bn) share of the total spending – a 16% growth compared to 2019.
The third most relevant payment method in Mexico's digital commerce is its most popular payment voucher, boleta OXXO. This popular payment method allows merchants to tap into the substantial group of online buyers who don't have a bank account or pay their purchases with vouchers for cultural reasons.
OXXO has more than 17,400 stores across the country. Through them, consumers can pay for their online purchases in cash, and merchants have a zero chance of chargeback.
In addition to digital wallets, which grew 10% in 2020, bank transfers showed a significant increase: 20% compared to 2019.
Although in practice they should end the year accounting for only 2% of the payments within Mexican e-commerce, bank transfers seem to be gaining ground in the country's consumer preference.
These transfers are completed through mobile banking using SPEI, Mexico's Interbank Electronic Payment System.
Since 2019, banks are offering the new operative of the country's instant payment system, Cobro Digital, CoDi, that will simplify the process using QR code or push notification to complete the payment.
CoDi, in practice, works as an extra layer of SPEI.
Colombia
Colombia has a different scenario than that of its neighbours.
While credit cards are the most used payment method for online purchases, accounting for 45% of the entire sector's financial volume, bank transfers are also commonly used (21%) by Colombians, ahead of debit cards and digital wallets.
This happens because of the increasing internet and smartphone penetration in the country, alongside the growth of Pagos Seguros en Línea (PSE).
PSE is a network developed by ACH, an organisation that monitors and controls automated transactions between banks and financial institutions, and that also attracts fintechs eager to create fast and frictionless payment solutions.
Through PSE's interface, consumers are redirected to their internet banking, making the transaction real-time, without needing a credit card.
As the explosion of delivery apps, especially the last-mile logistics unicorn Rappi, drives the rise of domestic e-commerce in the country, Colombian consumers are also becoming more familiar with buying from foreign websites.
Chile
Chile is a bit of a paradox, according to Lehr:
"On the one hand, it is the most banked population in the region. Almost everyone has access to a debit card and a bank account in Chile, making it really prepared for e-commerce. At the same time, because of the closed acquiring landscape in Chile, we've seen lower levels of new technologies moving into the country."
Latin American market with the highest penetration of internet and smartphones is also the one in which cards rule in e-commerce.
International credit cards, domestic credit cards, and debit cards accounted for more than 80% of the country's e-commerce spending by the end of 2020.
"In Chile, there may be a decline of 35% in cross-border spending. As internationally enabled cards are the number one payment method for cross-border spending, it is natural that this method loses volume this year," explains Lehr.
But while international credit cards are set to lose share among the country's main payment methods – alongside payment vouchers – the use of domestic credit cards and digital wallets is skyrocketing among Chilean consumers.
There are some possible explanations for that.
One of them is the expectation around opening the country's acquiring market and how this regulatory change might help the domestic payments industry to evolve and attract international players to Chile.
Another possible explanation comes from the success that digital wallets have in the country, boosted by the highest internet and smartphone penetration in Latin America.
The latest World Bank's Global Findex shows that 65% of Chileans have already made a payment online, a much higher percentage than the average for Latin America (46%).
Good news for businesses in the region—and beyond
Experts agree that businesses that embrace these digital payment options in Latin America could realise several potential benefits.
Digital payments make it possible for the unbanked to purchase online, which can substantially expand a market. Also, fees associated with digital payments are generally less than those for credit cards.
Finally, digital payments generally simplify bookkeeping and operations because data entry, invoicing, sending digital receipts, and inventory tracking can all be automated.
To take full advantage of these benefits businesses may want to pursue a focused and localised approach to earn consumer acceptance.
They may also benefit by understanding and embracing the different digital payment cultures of each country in the region.