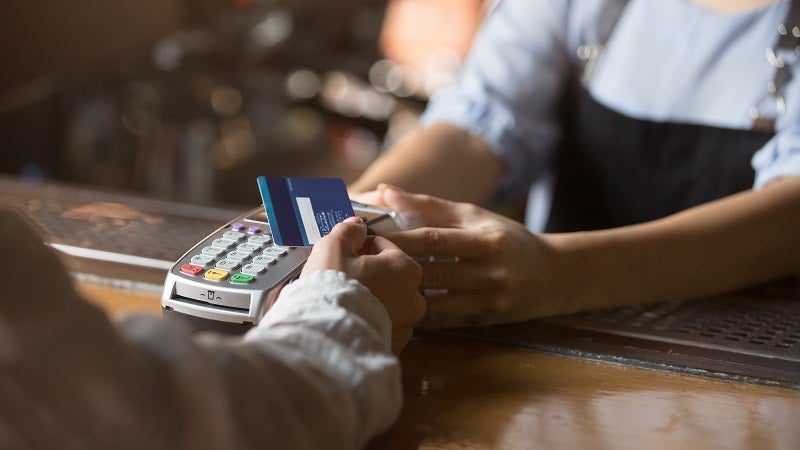 The pandemic has accelerated the journey to a cashless society at a dizzying rate as shops opt for card usage over cash. And while not everyone is ready to let go of cash transactions completely, one survey suggests that the decline of cash on the UK is so rapid that cash use could hit 0% as early as 2026, writes Douglas Blakey
The past 10 years has seen the number of cash withdrawals in the UK drop by 22%. In fact, with only two million cash withdrawals, 2019 saw a 9% decrease in the volume of ATM usage made by UK cardholders from the previous year.
Between 2019 and 2020 the country saw an 8% closure of free-to-use cashpoints leaving approximately 24% of bank machines charging Brits to withdraw their own money.
Despite this, 96% of cash withdrawals at UK ATMs made by UK cardholders still remain free of charge.  And while it seems somewhat implausible, a report from Merchant Machine, examining the UK's changing habits with cash predicts when the UK could become a completely cashless society.
UK ATMs peaked in 2015
Total UK ATMs peaked at 70,588 in 2015 but have since fallen to below 55,000 (see table). Free to use ATMs peaked in 2017 at 54,599 and have since dropped to below 42,000.
Meantime, pay-to-use ATMs have fallen from almost 18,000 in 2015 to below 13,000 in 2020.
Globally, the UK ranks as the 14th most best served market for ATMs with 110.2 ATMs per 100,000 adults (see table).
Looking ahead to future cash usage, by using a forecast linear on cash usage data from 2000-2019, with a drop from 50% in 2004 to 14.96% in 2019, one could predict that cash usage in the UK would reach almost 0% by as soon as 2026.
As the UK report of 2019, 'Access to Cash' reported, around
47% of UK adults say that they would find it problematic if there was no cash. A further 17% state that they were unsure of how they cope or if they would be able to cope at all.
As Ian Wright, founder of Merchant Machine comments: "The decline of cash usage around the world represents the increase in payment technologies and the changing attitudes in both consumer and businesses. However, this study shows that not all countries are ready to make the full move towards a cashless society.
"Many people are still making paper transactions despite the decline of cash machines available. Therefore, it's important to consider those who feel uncomfortable with digital payments platforms as we move further and further away from cash."

The Top 10 Countries Most Reliant on Cash
With around 78% of payments made in cash, Romania is the country most reliant on physical cash. Nearly half (42%) of the Eastern European country population is unbanked showing that many of the citizens still cling to notes and coins.
Bulgaria (63% of payments in cash), Kazakhstan and Ukraine, both at 60% and Egypt (55%) round off the top five countries by this measure.
Other cash reliant countries include Hungary (45%), Morocco (41%), Philippines (37%), Vietnam (26%) and Peru (22%).