It has been a bruising 2022 to date for the BNPL sector with share price declines and the looming threat of greater regulation, but Splitit CEO Nandan Sheth remains upbeat. Douglas Blakey reports
The Splitit proposition is simple to summarise: its credit card–based instalment solution lets consumers spend smarter by making the most of the credit cards they already have. Splitit gives shoppers more control by turning larger purchases into more manageable monthly instalments on their existing credit cards—with no new financing, interest or fees—while benefitting from the card's existing rewards programme.
In addition, Splitit's flexible platform helps merchants deliver a faster and simpler payments experience that generated incremental sales, AOV, brand satisfaction and loyalty.
Easy to summarise: harder to execute profitably.
Splitit appointed Nandan Sheth as CEO, effective February 28, 2022. Sheth is a seasoned fintech and payments industry executive with a record of entrepreneurial success co-founding, scaling and successfully selling two prior payments companies to large strategic acquirers. He also has significant experience as an executive at major global fintech and payment companies, including Fiserv, First Data Corporation and American Express.
But Splitit may well prove to be his biggest challenge to date. The current Splitit share price of A$0.28 is down a whopping 84% since it peaked at A$1.83 in late August 2020.
To be fair to Splitit, it is not alone in suffering an eye-watering drop in market cap. Zip is now the largest Australian-headquartered BNPL player with a market cap of $695m versus its peak valuation of $7.7bn.
That means that Zip shareholders have suffered a 90% drop in market cap since its share price peaked 12 in March 2021. Meantime, Payright shares have fallen by 86% since their share price peaked with Fatfish down by 91%, Douugh off by 92%, OpenPay down by 93% since its August 2020 peak. Other rivals such as Laybuy and IOUpay have fared worse, with Laybuy down 96% since its 2020 IPO and IOUpay down by 97% from its highest share price.
'Unparalleled demand for Splitit's innovative payment option': Sheth
Sheth assumed the CEO role with a lengthy to-do list. On his appointment, Sheth said: "I'm honoured to join this disruptive fintech company at an inflection point. There is unparalleled demand for its innovative payment option letting consumers use their existing credit, rather than new financing, for spreading out large purchases.
"Additionally, Splitit is the most merchant friendly BNPL platform in the market allowing merchants to maintain a direct relationship with their customers, while supporting the highest BNPL approval rates in the industry. The global opportunity for Splitit is tremendous, and I'm excited to be part of the journey that impacts consumers, merchants and shareholders."
Losses, debt and impairments
On the other hand, Splitit faces the challenge of mounting losses, cash outflow in excess of cash on the balance sheet and a substantial debt load. Its financial report for the year to end December highlights a loss of $39.7m, up from $25.5m in fiscal 2020. Income of $10.5m is up from $6.7m in the prior fiscal.
The impairment expense rose from $957,000 in 2020 to $3.8m in fiscal 2020. And net cash outflow from operating activities was $52.4m, compared with outflow of $63.1m in 2020.
The company had cash and cash equivalents of $28.9m at 31 December 31, down from $92.8m a year ago.
54% of UK credit card holders will use BNPL in 2022
Following the appointment of Sheth, Splitit released research suggesting that over one-half of UK credit cardholders would use BNPL in 2022. The figure, at first glance, seemed implausibly high, but Sheth stands by the headline grabbing statistic.
The survey commissioned by Splitit investigated credit card holders' attitudes toward spending, specifically around BNPL. The key findings included:
Over half of UK credit card holders (54%) plan on using a BNPL service within the next 12 months;
Just under half (49%) agree they prefer a BNPL service that works with their current credit card(s);
46% agree using a BNPL service is a smarter way to manage their finances, and
In the next year, a fifth (20%) plan to use a BNPL service over four times.
Sheth tells RBI: "The survey results were more encouraging than surprising. The data validated our hypotheses and value proposition that credit card benefits are important and when given the option, consumers want the best of both worlds – the payment flexibility of instalments while still getting purchase protection and earning their credit card rewards."
The survey for Splitit focused on consumers with credit cards. It explored several topics around BNPL and the data shows 54% of UK consumers with a credit card would prefer a Buy Now Pay Later service that works with their current credit cards.
Sheth adds: "Although the overall percentage of BNPL use in the UK market may be small, the survey we conducted shows not all BNPL providers are the same and there is significant opportunity and appetite for a better way to pay over time in the UK."
BNPL: not all schemes are created equal
Sheth is correct to flag up that not all Buy Now, Pay Later schemes are created equal. Merchants and shoppers have a wide range of needs that are not addressed with a "one size fits all" approach. Sheth says that consumers want more than a new line of credit – they want more flexibility in how and when they pay, especially with larger purchases.
In particular, Splitit doesn't provide financing. It is at pains to stress it is a technology platform that enables consumers to spend smarter using the balance on their existing credit cards to pay for purchases over time without new debt, interest or fees.
The Splitit model isn't designed for smaller purchases and for younger shoppers with little to no credit history. It targets a more established shopper with a stronger credit history and gives them a way to pay over time using the credit they already earned.
Splitit also has built-in safeguards for shoppers as well to help with responsible spending. It breaks up larger purchases and only charges the consumer's credit card each month for the instalment and does not approve an instalment plan unless a consumer has the available credit to cover the full purchase price.
Adds Sheth: "The pay-in-four model works well for smaller purchases and for younger shoppers with little to no credit history. We target a more established shopper with a stronger credit history and give them a way to pay over time using the credit they already earned.
"Splitit also has built-in safeguards for shoppers as well to help with responsible spending. We break up larger purchases and only charge the consumer's credit card each month for the instalment and don't approve an instalment plan unless a consumer has the available credit to cover the full purchase price."
Looking ahead, Sheth is optimistic about the forecast rise in BNPL adoption. He says that the firm has experienced 80% year-over-year growth in the number of instalment plans on Splitit in the UK over the last three years and is on track to meet or exceed these numbers in 2022.
BNPL and debts: Splitit's USP
Sheth distances the firm from the growing rise in BNPL sector impairments. He highlights the Splitit business model, built around core patented technology that leverages the existing global credit card payment rails.
"We are fundamentally a technology business – providing benefits compared to other POS financing companies. We are not subject to the high risk of a consumer finance business. On our core product with supported gateways, pre-authorising the full purchase price before approving an instalment plan results in negligible shopper default losses compared with other BNPL providers.
"As such, Splitit is sheltered from the growing trend of consumer default increases among other BNPL companies, which contributes to significant cost savings and margin enhancements relative to our peers. We experienced some losses in 2020 and 2021 due to experimenting with allowing debit transactions, and some processors not supporting our pre-authorisation model. We largely backed both of these areas of exposure in 2021 in order to focus on our core pre-authorisation product in the future."
BNPL regulation welcome says Sheth
Splitit supports consumer protection legislation and is pleased these conversations are beginning to take place in the UK.
"Regulators have consulted with Splitit seeking advice on potential new regulations and how to apply existing regulations to BNPL, including Splitit's unique technology. We welcome and will continue this dialogue. Splitit is already subject to the existing credit card regulatory framework because of our business model. These charges are actively shared with the credit reference firms as part of the consumer's credit card transactions from their card issuer. Missing a Splitit payment does not result in late fees or derogatory reporting, as repayment reverts to their credit card issuer's agreed terms.
"As a company, we advocate responsible use of credit. We do not issue point-of-sale loans or extend new credit, unlike other BNPL companies. We believe in empowering consumers and not restricting access to innovative financial products that places control in the hands of consumers."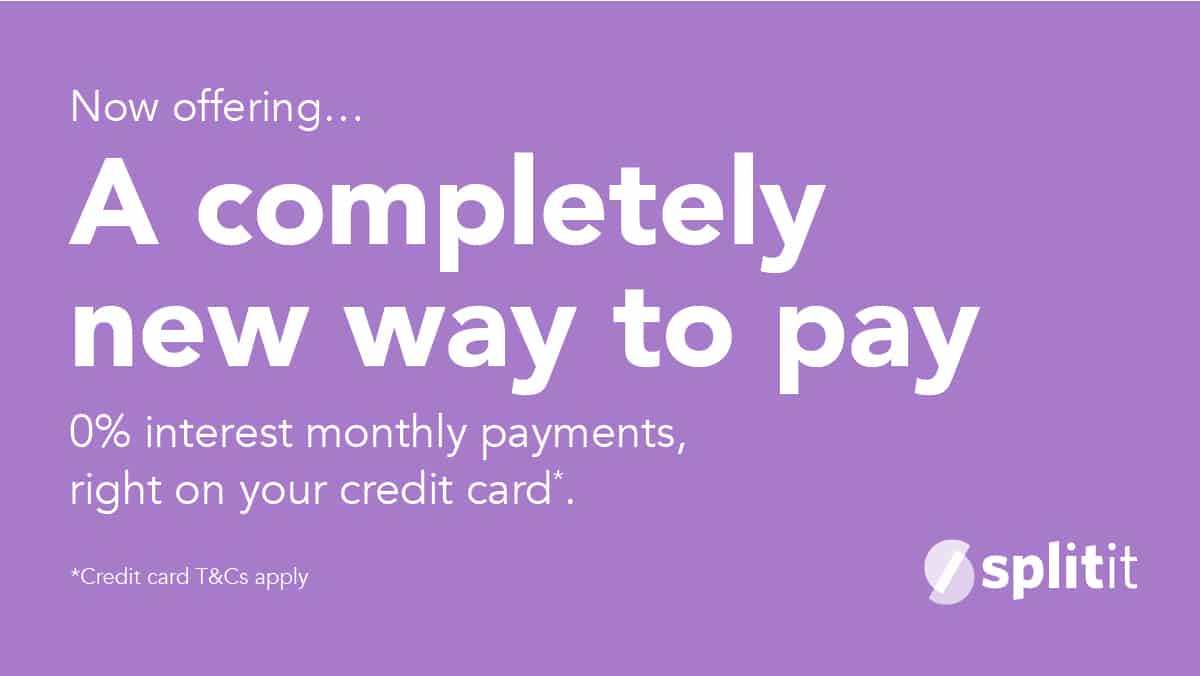 Future prospects
Given all Sheth says, he now has work to do to persuade the market that the Splitit share price currently undervalues the firm.
He concludes: "There are so many variables to factor into why BNPL shares have had a tough time of late. The growth in the market has brought along an increase in competition and a crowded landscape. There has also been an increase in negative news about the industry with consumers, primarily those with lower income or access to credit, are overextending themselves beyond their financial means. There are also the customer acquisition and retention costs that are leading to a higher ratio of bad debt in relation to sales. Lastly, the growing concern about inflation and a slowing of pandemic spending is adding more pressure.
Splitit clearly has a different model compared to the legacy BNPL providers, if we continue to execute, the market will start to see it through a different lens."
And while it remains early days, it is only fair to note that on the date Sheth took up his role, the Splitit share price languished at A$0.18-its current price of A$0.28 represents a more than 50% rise in the interim.