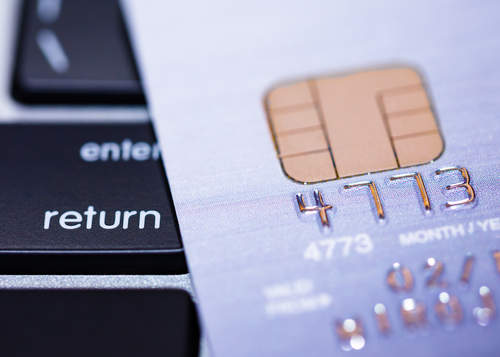 E-commerce voucher vendor Ukash plans to transform itself into a digital wallet provider. "We want to convert Ukash into a full e-money ecosystem offering cash-in and cash-out capabilities," Ukash CEO David Hunter tells Robin Arnfield
Ukash was founded in 2005 by its parent, UK-based Smart Voucher Ltd, which holds a full European e-money issuer licence. The company sells paper vouchers containing a 19-digit security code at 465,000 retail outlets in 57 countries, including the UK, Canada, Brazil, Mexico, France, the Netherlands and Uruguay. These vouchers can be used for payments at 5,500 websites worldwide.
Customers can buy up to five Ukash vouchers, each holding £200/€250 ($306) or other currency equivalent, on any single day. The maximum amount that can be held by an individual customer is £1,000/€1,250 or equivalent in other currencies per day.
"Ukash vouchers are targeted at people who don't want to use credit or debit cards online and at people who don't qualify for bank accounts or payment cards, such as teenagers," says Zil Bareisis, senior analyst at Celent.
Originally, the main use for Ukash vouchers was for online gambling. Online shopping, multi-player games, Skype payments, and Facebook credits are all growing markets for Ukash, although gambling still represents the largest share of its transaction volumes.
"We handle £500 million a year in transactions," says Hunter. "The UK accounts for 25% of total transactions, continental Europe for 45%, and the rest of the world for 30%."
Online shopping
"In Latin America, use of Ukash for online shopping is quite low," says Hunter. "The main usages in Latin America are for VoIP (voice-over-Internet Protocol) purchases, for example Skype; multi-player online games; poker; and buying Facebook credits."
"In Europe, we see less VoIP purchases and more online multi-player gaming and general e-commerce purchases, as well as a lot of sports betting," Hunter says. "Ukash is being increasingly used for general e-commerce in Europe. In 2012, we signed up 140 new European online retailers for Ukash out of a total of 200 new merchants in Europe."
New services
In August 2013, Ukash will launch a service enabling UK customers to carry out MoneyGram domestic and international remittances using Ukash vouchers on the Ukash website. "We will roll out our partnership with MoneyGram worldwide," says Hunter. "In September 2013, we will be launching Ukash payments for MoneyGram transfers in France, Spain and the Nordics, with the rest of the world following thereafter."
In July 2013, Ukash launched a cardless cash withdrawal service enabling its Ukash customers to withdraw funds from Ukash vouchers at the 3,500 UK ATMs owned by Bank Machine. Since April 2013, Ukash customers have also been able to carry out cardless cash withdrawals at UK retailers that belong to the PayPoint bill payment network.
Ukash's cash-out services enable customers to withdraw winnings from gambling or online gaming as well as to spend unused Ukash funds. "Currently, two-thirds of cash-outs are from customers' gambling winnings," says Hunter.
"In November 2013, we will launch a service enabling Ukash customers to carry out P2P transfers using Ukash vouchers," says Hunter. "They will deposit funds from their vouchers with us and give us the recipient's email address. We will then issue a new voucher code to the recipient so they can access these funds."
In early 2014, Ukash will introduce a Ukash digital wallet, which will enable customers to make online purchases and P2P transfers from a PayPal-style stored-value account, Hunter says. "The difference between our two P2P transfer services is that the voucher-based offering will be voucher-to-voucher and the digital wallet service will be account-to-account."
Prepaid cards
"We have launched a big promotion with MasterCard in Europe," says Hunter. "Ukash vouchers can be used on MasterCard's RePower website to load value to prepaid MasterCards in the UK and continental Europe. We think there will be a big market in Europe for online prepaid card reloading."
Ukash will also shortly be launching Ukash-branded prepaid MasterCards in partnership with UK-based program manager Prepaid Financial Services. "We will offer both a virtual and a plastic prepaid MasterCard to which customers will be able to transfer funds held on Ukash vouchers."
On its UK website, Ukash offers a range of closed-loop gift cards from retailers such as Boots and Burtons that customers can buy with Ukash vouchers. "Our gift cards allow customers to make purchases from retailers that don't accept Ukash yet," says Hunter.
Latin America
Ukash is considering launching its vouchers in Chile, Costa Rica and Peru over the next year, Hunter says. "In February 2013, we launched in Mexico in partnership with major pharmacy chain Farmapronto and with 7-Eleven Mexico. We also offer Ukash at a number of money transfer locations in Argentina."
In July 2013, Ukash began selling its Ukash vouchers in Brazil through Now Prepay Servicos de Informatica Ltd, a subsidiary of Canadian prepaid card processor VendTek Systems. "VendTek also distributes our vouchers in Canada," says Hunter.
"In Brazil, Now Prepay is distributing Ukash vouchers through its network of 6,000 convenience stores, which will have expanded to 15,000 by the end of 2013," says Hunter. "It will also distribute the vouchers in the 7,300 petrol stations owned by Brazilian oil company Petrobras."
Hunter says Ukash expects to sell 3,000-4,000 vouchers a day in Brazil, because of the country's large unbanked population and because many Brazilian credit cards can only be used on domestic websites. Canada
VendTek's Canadian prepaid distribution network comprises 12,000 retail outlets, the majority of which sell Ukash vouchers. These outlets include independent convenience stores as well as Canada Post and retailers such as Canadian Tire and Esso.
Ukash has been distributing its vouchers in Canada for three years through VendTek, and is seeing 1,000-1,500 Canadian voucher sales a day, Hunter says. "We've just signed an agreement with Canadian online remittance firm nTrust, which will now accept Ukash vouchers as a fund-loading option. We are signing up more and more players in the international money transfer market."
"We only accept online remittances, as we don't want to compete in the cash-based remittance market," says nTrust CEO Robert MacGregor. "Currently, our main remittance corridor is from Canada to South East Asia, in particular to the Philippines. We have also applied for a European e-money issuer licence in the UK, which we will passport across all the EU member states."