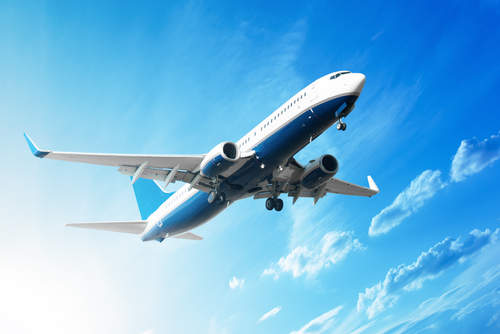 Demand for prepaid travel cards is growing rapidly, particularly in Australia, Brazil, and Asia-Pacific. Key drivers are protection against currency fluctuations, security, and budgeting, Robin Arnfield reports.
"Traditionally, the prepaid travel card market in Visa's APCEMEA (Asia-Pacific, Central Europe, Middle East and Africa) region was concentrated in Australia, India, and South Africa," says Scott Salmon, head of Visa's APCEMEA prepaid team. "But, in the last three years, the prepaid travel card market has really taken off across APCEMEA, because of the strong value proposition for cardholders, banks, program managers, and travel agents."
Salmon says research carried out by Visa identified that the lack of convenience and security of carrying large amounts of cash when travelling abroad are key drivers for prepaid travel cards. "Around half of travel spending by APCEMEA travellers is in cash," Salmon says. "We estimate that in 2012 the total potential load opportunity for prepaid travel cards was US$168 billion in APCEMEA."
"Visa saw double-digit growth in its APCEMEA prepaid travel card business in the year to 30 September 2012," says Salmon. "There have been a lot of product launches across the region. Particularly active prepaid travel card issuers include India's ICICI Bank, HDFC Bank and Access Bank, Japan's JCB, South Africa's Bidvest Bank, New Zealand's Kiwi Bank, and ANZ in Australia."
While the Australian and South African prepaid travel card markets are dominated by leisure travellers, the Indian prepaid travel card market is dominated by corporate travellers, Salmon says.
"Our large APCEMEA clients have told us the majority of their customers who buy prepaid travel cards are premium credit cardholders," says Salmon. "Other APCEMEA segments buying prepaid travel cards include people going abroad for medical treatment, budget-conscious travellers, and students. One trend we've seen in APCEMEA in the last two years is multi-currency wallets on a single prepaid travel card. Travellers like multi-currency wallets as they can lock in exchange rates for the currencies they need, avoiding currency fluctuations while they travel. Also, they can move money from one currency purse to another online or using smartphones."
Australia and New Zealand
"Prepaid travel cards have grown rapidly in Australia and New Zealand, and comprise 3% of the total card market," says Grant Halverson, CEO of Australian consultancy McLean Roche.
Prepaid travel cards are issued in Australia and New Zealand by all the major banks, travel agencies and foreign currency providers such as Travelex, with consumers offered a choice of cards carrying a single currency or multiple currencies.
There is significant competition in fees, Halverson says. The ANZ Travel Card charges an A$11 (US$11.42) purchase fee, while Commonwealth Bank of Australia's CBA Travel Card charges A$15 and National Australia Bank's NAB Traveller Card charges 1% of the initial load. The NAB and CBA cards have no card closure or inactivity fee, while MasterCard's Cash Passport card charges A$10. "The greatest variation is in cross-currency conversion fees, incurred when travellers make purchases in currencies they don't have loaded on their card," says Halverson. "The MasterCard Cash Passport card charges 8.45%, while the CBA Travel Card charges 2%."
"An interesting development is the amount of Australian and New Zealand consumer feedback on prepaid travel cards via blogs, Facebook and rating sites such as Mozo," says Halverson. "This has created a direct route for consumers to express views about products and services, some of which are accurate and helpful, while others are misleading. Issuers should carry out vigilant monitoring to ensure information is accurate."
Brazil
"Brazil is the most mature prepaid travel card market in Latin America and the Caribbean," says José Coronel, Visa LAC's head of prepaid products.
The largest Brazilian prepaid travel card issuer is Banco Rendimento, a niche bank specialising in prepaid cards and foreign exchange. Rendimento launched Brazil's first Visa TravelMoney prepaid travel card in 2003 that offered ATM and POS transactions.
In February 2012, Visa and Rendimento launched Brazil's first Visa TravelMoney Platinum card. "We identified a need for Platinum prepaid travel cards in Brazil, as, due to Brazil's economic growth, Brazilians are travelling and shopping more extensively abroad," Coronel says. "Visa TravelMoney Platinum offers prepaid cardholders benefits which are useful for Brazilians shopping in the US: extended warranty; cardholder protection against fraud; and price protection."
Visa also issues Visa TravelMoney cards with two of Brazil's largest banks, Banco do Brasil and Bradesco, as well as with specialist prepaid card issuer Alelo and foreign exchange provider Confidence Câmbio. "What happens in the Latin America prepaid card market is that niche banks are the first to issue prepaid products," says Coronel. "Once these specialist issuers have created consumer demand for prepaid cards, large banks enter the market. This is what happened with Visa Travel Money in Brazil. Prepaid travel cards are now mainstream in Brazil."
In March 2011, MasterCard launched its first MasterCard Cash Passport prepaid travel card in Brazil in association with Travelex. MasterCard bought Travelex's global prepaid card program management business in 2011, renaming it Access Prepaid Worldwide. The Cash Passport card is available from Travelex locations in Brazil.
MasterCard Brazil also issues prepaid MasterCard Travel Cards with 16 companies including Banrisul and Citibank Brazil and travel agents such as Câmbio Turismo Safra.
Tax
In March 2011, the Brazilian government increased the tax on foreign credit card transactions by Brazilian cardholders from 2.38% to 6.38%. This tax is known as Imposto sobre Operações Financeiras (financial operations tax). However, prepaid travel cardholders still only pay tax at 0.38% when loading foreign currency on their cards.
"Several Brazilian banks launched prepaid travel cards following the March 2011 tax hike on foreign credit card transactions," says Janice Horan, LAC pre-sales director at US-based cards analytics firm FICO.
"The tax differential encouraged Brazilians to buy prepaid travel cards for overseas trips, but the real driver has been the growth of the Brazilian economy," says Coronel. "In Latin America, when their economic situation improves, people want to travel outside their country."
"The Brazilian prepaid travel card market will grow by at least 30% a year in the next three years," Roger Ades, product director at Rendimento, says. "Growth is happening because more Brazilians are becoming aware of prepaid travel cards."
Brazilians buy prepaid travel cards to hedge against the fluctuations in the Brazilian Real, and because they may have used up the credit limit on their credit cards by booking foreign travel, says Ades. "Around 80% of Rendimento's prepaid travel cardholders have bank accounts and credit cards," he notes.
According to Yahoo Finance, the Real fell by 9% against the US dollar in the year to 18 March 2013, and by 15% in the two years to 18 March 2013.
Banco Rendimento
"Rendimento has 35% of the Brazilian prepaid travel card market in terms of US dollar volume," says Ades. "In 2013, we hope to load US$1 billion onto our prepaid travel cards."
Rendimento soft-launched a prepaid MasterCard Travel Card in March 2013, with full rollout expected for June 2013. "We didn't use the MasterCard Cash Passport platform, as we have our own prepaid card program management subsidiary, Agillitas," Ades says. "Through Agillitas, we offer prepaid travel cards to other Brazilian banks. We distribute our prepaid travel cards through 50 Brazilian foreign exchange brokers, which together have around 5,000 outlets, including travel agencies. We also sell a large number of corporate prepaid travel cards."
Around 45% of the transactions handled by Rendimento's own foreign exchange business are cash purchases, with the remainder being prepaid travel cards, Ades says. "We sell a negligible amount of travellers' cheques, but we used to be the largest vendor of American Express travellers' cheques in Brazil," he says.
Latin America and the Caribbean
"The main objective for issuing prepaid travel cards in Latin America is competition with cash," says Coronel. "Latin Americans travelling abroad pay hotel and air fares with credit cards, but take cash with them, as this gives them a sense of comfort. Visa is targeting travellers who are heavy cash users, telling them prepaid travel cards are much safer than cash."
After Brazil, Mexico is the second largest LAC prepaid travel card market, Coronel says. "Other LAC countries with potential for prepaid travel cards include Colombia, Peru, the Dominican Republic, Jamaica and Puerto Rico," he says.
"In Mexico, as in Brazil, prepaid travel cards are issued to middle-class and affluent customers," says Horan. "Mexican prepaid travel card issuers include Banorte, HSBC, BBVA Bancomer, and foreign currency specialist Monex."
Coronel says the mobility of the Caribbean workforce, who regularly cross from island to island in search of work, means there is potential for prepaid travel cards across the Caribbean. "But the Caribbean prepaid travel card market is still very embryonic," he adds.
NovoPayment
Latin American prepaid card program manager NovoPayment offers US dollar and local-currency corporate prepaid travel cards in Colombia, Peru, and Venezuela under the Plata Viajero (travel money) brand. The cards are issued through partners such as banks and corporate travel management companies.
"We expect to launch Plata Viajero cards in a fourth Latin American country by the end of 2013," says Anabel Pérez, NovoPayment's president and CEO.
Since launching its first corporate prepaid travel card program in 2011, NovoPayment has seen annual growth rates of over 50%, Pérez says. "Currently, we are focusing on corporate prepaid travel cards, but we don't rule out offering consumer prepaid travel cards with the right partner," she says.
The US
"Currently, there isn't a large market for prepaid travel cards in the US," says Les Riedl, senior managing partner at US consultancy Bank Solutions Group. "Most Americans travelling abroad use credit cards."
"The companies that do issue prepaid travel cards in the US aren't selling many of these cards," says Josh Gilbert, a principal at US-based First Annapolis Consulting. "One reason for the US market's small size is that US banks don't want to cannibalise their existing credit card customer base by offering prepaid travel cards. They want their customers to use their credit cards when travelling abroad."
US prepaid travel cards are mostly only available in US dollars, and don't offer foreign currency loading, Gilbert notes. "The prepaid travel cards offered by US banks are basically general-purpose reloadable (GPR) cards with some additional benefits," he says. "It's hard for US issuers to make money out of prepaid travel cards, as the limited number of reloads and the cards' short lifespan make for challenging economics."
In April 2012, US processor FIS launched the FIS Travel EMV card, a prepaid travel card solution combining an EMV chip with a magnetic-stripe. The card is intended for US financial institutions to issue to their customers for visiting countries which have migrated to EMV.
"The reason why some card processors offer an EMV prepaid travel card platform is because US mag-stripe cards may not work in foreign EMV point-of-sale terminals," says Gilbert. "So, rather than upgrading all their cards to EMV, which is expensive and time-consuming, it makes sense for banks to offer prepaid EMV travel cards to people who travel internationally."
The UK
"In the UK, prepaid cards need a specific purpose or niche market to succeed," says Zilvinas Bareisis, a senior analyst at Celent. "GPR prepaid cards don't have a niche market in Britain, but prepaid travel cards meet a specific need among UK travellers. For example, UK prepaid travel cards loaded with Euros don't attract foreign currency transaction fees, unlike credit and debit cards, when used in Euro zone countries."
Bareisis says that the UK is the largest prepaid travel card market in Europe. "As many Europeans travel largely within the Euro zone, they don't have such a need for prepaid travel cards," he says. "European ATM network operator Eufiserv has seen a continual decline in cross-border ATM withdrawals in the Euro zone, as people can withdraw Euros from ATMs in their own country before travelling to another Euro zone country."
However, Sundeep Kaur, Travelex's head of card products and business development, says continental Europeans do buy prepaid travel cards for travel within the Euro zone for budgeting purposes.
Rêv Worldwide
US-based prepaid card program manager Rêv Worldwide offers prepaid travel cards with multi-currency wallets in the UK, Europe, and New Zealand. Its prepaid travel cardholders are able to transfer funds stored on their cards to other Rêv prepaid travel cardholders via cellphone.
"Our prepaid cards offer up to nine different currencies in their wallets, but most people only use four or five," says Rêv's CEO Roy Sosa.
In the UK and Europe, Rêv issues the CashCase prepaid travel card. In New Zealand, Rêv issues the OneSmart combined loyalty and prepaid travel card with Air New Zealand. By February 2013, Air New Zealand had signed up 800,000 OneSmart cardholders since the card's launch in late 2011.
OneSmart combines an electronic boarding pass, MasterCard PayPass, and the Airpoints Star Alliance rewards program. "OneSmart cardholders can use their cellphone to transfer funds between different currencies stored in their card wallet," a Rêv spokesperson says. "Rêv's other prepaid travel cards will have the same capability from May 2013. Currently, these cards only allow customers to move funds between different currencies via Rêv's website or by calling customer service."
"During the third quarter of 2013, we plan to issue prepaid travel cards in Brazil and Australia," says Sosa. "We will be issuing three new prepaid travel cards in Australia in 2013."
Sosa says Rêv is holding discussions with several major European partners about launching prepaid travel cards in Europe. "We also want to enter the US prepaid travel card market," he says.
BMO
Canada's BMO Bank of Montreal has offered a reloadable Prepaid Travel MasterCard providing zero dollar liability, extended warranty insurance and purchase protection in its branches since 2007.
"In 2012, we saw double-digit growth in our prepaid travel card portfolio compared to 2011, with the largest increase occurring during the spring and summer peak travelling times," says BMO director Nick Mastromarco.
Currently, cardholders can only load Canadian dollars onto their BMO Prepaid Travel MasterCard. "It's not out of the question that BMO will offer foreign currencies on the card at some point," says Mastromarco. "A large portion of our prepaid travel cardholders use the card for travel purposes, and another large portion use it for secure online shopping. Some BMO customers who already have a credit card, apply for our travel card because they want to use it for budgeting or as a safe alternative to cash."
Travelex
"Access Prepaid Worldwide program-manages our prepaid travel cards under the Travelex Cash Passport brand," says Kaur. "The majority of our prepaid travel cards are on the MasterCard network."
Travelex sells prepaid travel cards in 11 out of the 25 countries in which it operates, Kaur says. "Our retail network is the key distribution channel for our prepaid travel cards, but our online channel has grown rapidly in the last few years," she says. "We have two strategies for expanding our market share: increasing the number of countries in which we sell prepaid travel cards; and examining how customers use our prepaid travel cards and developing new products."
Travelex noticed that its Australian and New Zealand customers were buying two or three separate Travelex prepaid travel cards for the currencies they needed during their overseas trips. "So we launched a multi-currency card in Australia and New Zealand in mid-2012, which has helped us to retain and grow our share of that market," says Kaur.
In the US, Travelex offers Euro- and Sterling-denominated prepaid travel cards. "The US is a significant prepaid travel card market for Travelex," says Kaur. "We started offering EMV-based prepaid travel cards in the US two years ago, because most US travellers haven't had access to EMV cards."
Western Union
In March 2013, Western Union's Stored-value division formed a partnership with Access Prepaid Worldwide to develop multi-currency prepaid travel cards. "With Access, we will be launching Western Union-branded prepaid travel cards in multiple countries that are targeted at Western Union's customer base, the 2.5 billion financially-underserved consumers," says Mike Hafer, senior vice president, Global Stored Value at Western Union.
In December 2012, Western Union entered the US prepaid travel card market with a pilot of the Western Union TravelWise Prepaid MasterCard. "Currently, the card only contains US dollars, but we plan to integrate it with the Access platform so it can hold multiple currencies," says Hafer.
In March 2013, Western Union announced a prepaid travel card partnership with United Arab Emirates-based Jade Payments. Jade and Western Union plan to launch the WU Wallet, a multi-currency card which can be used for purchases in the UAE and for foreign travel. "The WU Wallet is targeted at migrant workers who travel back to their home countries," says Hafer.