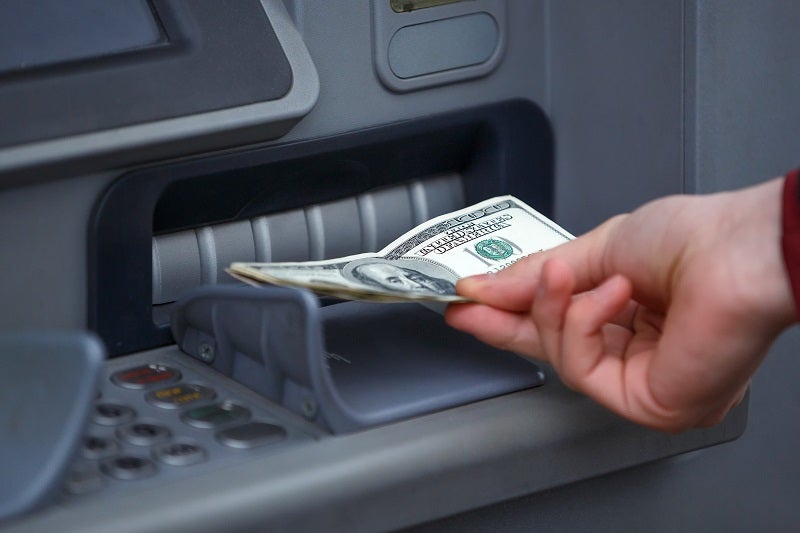 Pin4 is extending its mobile technology for funds transfers and cardless ATM withdrawals via partnerships with Cardtronics UK and Mastercard, 7-Eleven and Viamericas in the US. The partnerships ensure widespread availability of ATM cash access for unbanked and underbanked recipients of remittances, emergency aid, loyalty rewards and loans. Robin Arnfield reports
Covid-19 has highlighted the requirement for fast, safe delivery of cash to people in financial need.
Millersville, Maryland-based Pin4 offers a mobile-enabled funds-transfer platform that enables recipients to withdraw their money from ATMs using four-digit codes texted to them. Its does not require recipients to have bank accounts, cards or smartphones, and can be used to provide cash access to prepaid digital wallets that do not have debit cards.
As an example, a customer using a remittance service provider to send funds, texts a four-digit PIN to the recipient. Pin4 sends a different four-digit code to the recipient, which the sender does not know. To withdraw their cash, recipients must enter both PINs plus their cellphone number at a Pin4-enabled ATM. The text they receive from Pin4 has a link to a GPS app showing them the nearest Pin4-enabled ATM.
Pin4 plans to extend the roll-out of its platform through further partnerships in Europe, the US and Latin America. Currently, Pin4 is only being used for domestic transfers, but it plans to seek opportunities for crossborder remittances to foreign ATMs.
"Our model is B2B, and we can link our technology to any company wanting to offer cash-out of transfers at ATMs, such as remittance firms with agent locations or digital money transfer apps," says Jim Leroux, Pin4's CEO for international business.
Pin4 partnerships 
In the US, Pin4's Mastercard and Viamericas partnership enables consumers to transfer money domestically via SMS to family and friends. In addition to recipients cashing out P2P transfers, the service, branded as Mastercard Cash Pick-Up, can be used for collecting emergency aid, loan payouts, rewards fulfilment, and redeeming promotional offers at ATMs. Funds recipients can withdraw up to $500 per order and $3,000 a day.
Mastercard Cash Pick-Up is available at ATMs operated by independent ATM deployer FCTI in 8,000 7-Eleven US convenience stores. Viamericas provides the agent locations where senders pay in their money and set up their remittances, and Mastercard supplies access to its Cirrus ATM network.
In the UK, Pin4 and Cardtronics launched the Pin4 Cash service in June 2020 offering withdrawals at 15,000 CashZone ATMs operated by Cardtronics, which is Pin4's acquirer. In its first-quarter 2020 earnings call, Cardtronics said it wants to roll out Pin4's technology across its ATM fleet globally as part of its strategy of providing mobile-enabled physical access to funds in digital accounts.
Around 200 UK organisations such as credit unions, charities, micro-loan providers and local government departments have signed up to use Pin4 Cash to disburse funds to individuals. Use cases include contact-free low-value loans, wages or emergency cash for people affected by the lockdown who do not want to receive bank transfers.
Around half of the UK's credit unions will be using Pin4 to enable their customers to withdraw cash from their accounts, since these accounts typically do not have debit cards and their members do not want to visit branches to get cash.
"We're closing partnerships to launch Pin4 Cash in Ireland and the Netherlands in the next two months, for example with Irish credit unions," says Stephen Hart, business development manager Europe at Pin4.
"Later this year, we will launch in Germany and Poland. Pin4 is in discussion with ATM partners in Latin America, specifically Brazil and Mexico, with the intention of delivering P2P payments into those corridors."
"Innovations like Pin4 Cash show how important cash is for many people," says Marc Terry, Cardtronics' international MD. "Without a healthy ATM network to support this type of service, there's a real risk that the payments industry will leave a large crosssection of society behind, as it pursues its digital agenda.
"This is particularly true today as the pandemic means many people are in real financial difficulty and ever more reliant on cash. This is reflected in the response we have already had for Pin4 Cash from the organisations that have signed up and are in the implementation process."
Terry adds: "In the midst of the pandemic, ATM withdrawals in the UK dropped to under half of normal levels. Since lockdown has eased, we're seeing a resurgence in cash use, with Link reporting over £1.5bn ($1.92) being withdrawn every week, which is around 70% of the same time last year."
Terry believes cardless cash solutions will further increase access to cash in the long run and offer a flexible way for institutions to provide wages, hardship payments and access to savings for those without debit cards.
Bethesda, Maryland-based Viamericas offers remittances to Latin America, the Caribbean and Africa from its several thousand agent offices across the US. The International Finance Corporation, a member of the World Bank Group, is Viamericas' largest institutional shareholder.

US P2P transfers 
With Viamericas, Pin4 is initially focusing on domestic US P2P transfers, primarily for unbanked and underbanked consumers, but it plans to add rewards and promotions.
Viamericas agent offices accept cash and debit card payments, but the majority of its customers' remittances are paid in cash. Viamericas also handles a large number of remittances that originate as cheque-cashing transactions at the agent location.
Viamericas' customer base includes people sending domestic remittances within the US, including migrants from Latin America, who work in one part of the US and send money to their family in another.
"One demographic group we focus on is migrant agricultural workers, who move from one part of the US to another as the crop season moves," says Viamericas CEO Paul Dwyer. "As their family stay back home, they need to send money to them. Also, even within the same city, people may need to make cash transfers to someone. Instead of driving across town, they can use our service.
"Having the service available only at 7-Eleven stores makes it much easier to promote it to consumers," Dwyer adds. "We just tell them to go to their local 7-Eleven to withdraw their cash. This is easier than saying 'pick up your money by finding the nearest Mastercard Cash Pick-Up ATM via the ATM locator.'
"In our pilots, we saw good repetitive transaction behaviour. Once people send money via Mastercard Cash Pick-Up, we see them using the service again and again. The challenge is in simplifying the customer communication, and that's where the 7-Eleven brand really helps."
Growth of HalCash 
The technology underlying Pin4 was originally developed in Spain by five Spanish banks to provide a convenient method for customers to send cash to friends and relatives. The banks formed a Madrid-based company, HalCash International, to roll out the platform in Spain and internationally.
Around 6,000 Spanish ATMs can accept HalCash transfers such as P2P transfers, emergency aid from Roman Catholic charity Caritas, and rewards from retailers. According to Leroux, HalCash Spain is on track to handle 2 million transactions in 2020.
Pin4 licensed HalCash's platform as the Pin4 business in the US, and was originally due to launch in 2017. However, Pin4 experienced several delays, and it was only after partnering with Mastercard in 2019 and completing a pilot that it finally launched its US service. However, working with Mastercard required Pin4 to re-engineer its platform in order to integrate with Mastercard's system.
Last year, Pin4 bought HalCash in Spain, and it has patented its technology in 13 countries. But as HalCash is a well-known brand in Spain, Pin4's Spanish operation has retained the HalCash name.
7-Eleven footprint
"It took a while to build up the ATM footprint in the US for Pin4," says Leroux. "All the 7-Eleven ATMs came on board at the end of March 2020 and, until then, we didn't have a big enough ATM footprint across the US to do what we wanted to do with Viamericas and other partners.
"Our feedback from Viamericas is that consumers really like our service," Leroux adds. "But it hasn't been fully rolled out into the Viamericas agent network, so we don't see full adoption yet. 7-Eleven is a very strong brand, so that makes it easy to promote our service to consumers."
Leroux expects that using Pin4 for disbursing promotional rewards will be very popular with consumers in both the UK and the US, once this capability is introduced in these markets.
"In Spain, retailers such as tyre manufacturers, telcos and packaged goods vendors use HalCash to provide incentives such as a €80 ($95) rebate when consumers buy four tyres or a new smartphone," Leroux says. "Consumers just text a code on the packaging to the retailer and receive a rebate instantly. This replaces the need to send cheques or prepaid cards to consumers."