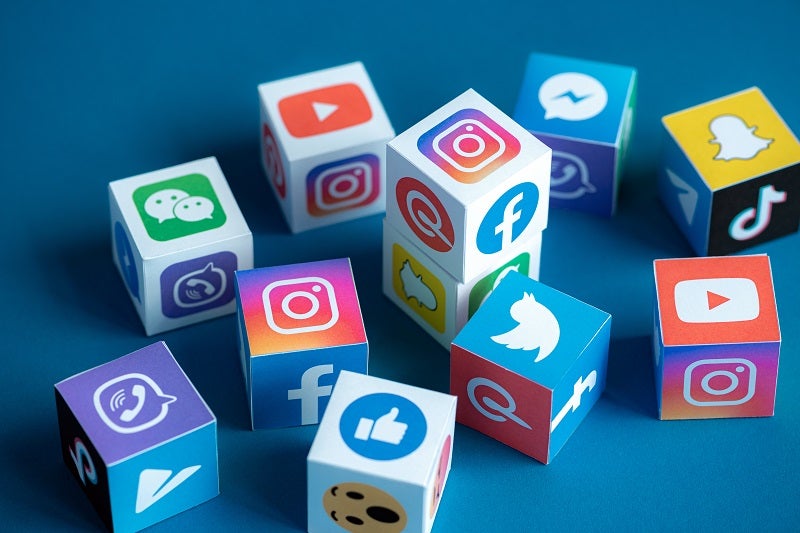 Social media has grown in popularity over the last decade, with people choosing to spend an average of two hours and 25 minutes on platforms, such as Twitter and Instagram, every day. Alongside this, the ways people are using social media are changing. Evie Rusman writes
Since the pandemic began, there has been a shift to online shopping due to people being forced to stay at home. This shift has also led to a change in the way people shop online, for instance, via social media platforms.
Mastercard research reveals that during the past year 43% of Brits have shopped more through social media.
A huge 92% of people who shop socially say they had bought items via Instagram, followed by Facebook at 39%, YouTube at 22% and TikTok at 20%.
Younger consumers are the main drivers of these spend trends. However, 54% of over 55s admitted to buying more socially due to using social media more during lockdown.
Janne Karppinen, Vice President, Merchant Development UK&I at Mastercard, says: "As the majority of retailers have transitioned to digital, social media shopping has grown significantly in the UK and marks a new environment for consumers to benefit from live recommendations from their favourite influencers, community and brands."
Instagram
The rise in social shopping has been made easier as social media platforms are investing more in features to ease consumer experience.
As the biggest platform for social shopping, Instagram is surely a role model for others looking to enhance their e-commerce capabilities.
Last year, the platform launched a new shopping experience to help businesses during the Covid-19 crisis. The feature Instagram Shops is an immersive full-screen storefront, designed to enable businesses "to build their brand story and drive product discovery".
People can visit a shop from a business' Instagram profile or through feed and Stories. Once they're at the shop, they can browse products, explore collections and make purchases – through an in-app browser or without leaving the app via Instagram's Checkout feature.
View this post on Instagram
During 2020, the social media platform also introduced its "Support small business" sticker, enabling people to show their love for their favourite businesses through Stories.
The sticker enables users to mention businesses directly, giving their followers a preview of the account. In addition, when people use the sticker, their story will be added to a shared Instagram story, so their followers can see it along with other businesses that people they follow are supporting.
According to Mastercard's research, 35% of Brits purchased from newly discovered independent brands and businesses when shopping through social media in 2020.
Karppinen adds: "We're pleased to see our nation use social media for good by supporting their local and small businesses and we expect to see that continue through 2021 and beyond the pandemic."
Facebook
Facebook, which owns Instagram, has also been on the e-commerce scene for some time now, launching Facebook Marketplace in 2016.
Facebook Marketplace allows people to buy and sell on the social media platform. To find what they are looking for, people can filter their results by location, category, and price.
In 2018, over 800m people globally used Marketplace each month to browse, buy or sell items.
Last year, Facebook also added Facebook Shops, which is equivalent to the Instagram version, aiming to help businesses strengthen their digital presence.
The platform has further planned to launch features including live shopping and loyalty programmes over the coming months.
TikTok
The app that became a lockdown phenomenon TikTok is also after a slice of the e-commerce pie – in October 2020, TikTok partnered with Shopify with the aim of making it easier for Shopify merchants to reach TikTok's younger audience and drive sales.
A few months later, TikTok also struck a deal with Walmart, allowing users to buy products without leaving the app.
Since then, there have been reports that TikTok is working on a live-streamed shopping feature as well as product catalogues.
As reported by the Financial Times, the video app, owned by China's ByteDance, said its new livestreamed shopping feature is similar to traditional TV shopping channels, such as QVC.
Lan Nguyen from TikTok's Global Communications, says: "We started previewing ad products that we will be focusing on more in 2021, and supporting our e-commerce ecosystem with more advertising solutions is a priority."
YouTube
Earlier this year, YouTube announced a trial of its own shopping feature in the US. The solution works by allowing users to go and purchase products directly from the video they are viewing on the platform.
The videos that have this feature functioning, have a shopping bag icon on the video. Users can click on this icon to know more about the products listed and also get some purchasing options for said products.
Depending on the success rate, YouTube plans to roll out the solution in other countries later this year.
Influencers
The Mastercard research shows that influencers and tailored ads are a big part of the social shopping experience and driving sales. Nearly a quarter (24%) of Gen Z enjoy their favourite influencers linking products directly to buy, saving on browsing time. Similarly, 18% of Brits favour shopping on social media due to targeted ads and sponsored posts.
However, the danger with influencer marketing lies within paid-for ads, which can often be unclear and misleading. In the past, influencers have come under fire for not making it clear whether their content is sponsored.
Last April, the ASA issued a warning to one of the UK's most famous influencers Zoe Sugg (Zoella), who has 9.2m followers, for failing to label an Instagram post as an advertisement.
When influencers fail to comply with ASA guidelines, young consumers may be tricked into buying products that the influencer is only promoting due to the fact they are getting paid. Therefore, consumers must be careful when shopping via social media.
<h
View this post on Instagram
Scams
Adding to this, online scams are a rising problem on social media. More and more people are creating fake accounts as well as hacking into existing accounts users may have followed.
The scammers use these fake or compromised accounts to trick users into giving them money or personal information.
Instagram has created a checklist of things to watch out for:
People asking you for money who you don't know in person.
People asking you to send them money or gift cards to receive a loan, prize or other winnings.
Anyone asking you to pay a fee in order to apply for a job.
Accounts representing large companies, organisations or public figures that are not verified.
People claiming to be from Instagram security asking you to provide account information (like your username or password), or offering you account verification services.
People asking you to move your conversation off Instagram to a less public or less secure setting, such as a separate email.
People claiming to have a friend or relative in an emergency.
People who misrepresent where they are located.
Messages that appear to come from a friend or a company you know that ask you to click on a suspicious link.
Messages or posts with poor spelling and grammatical mistakes.
People or accounts asking you to claim a prize.
The rise in online scams has led to a lack in consumer confidence – Mastercard's figures reveal that safety and security are still very much at the forefront of many Brits' minds, with over a fifth (23%) choosing not to shop socially with concerns about safety.
Furthermore, just under a third (27%) of Brits have had negative experiences such as receiving a product of much poorer quality than they'd expected.
And so, despite the rise in social media shopping, it is safe to say there are still a fair few yet to convince.