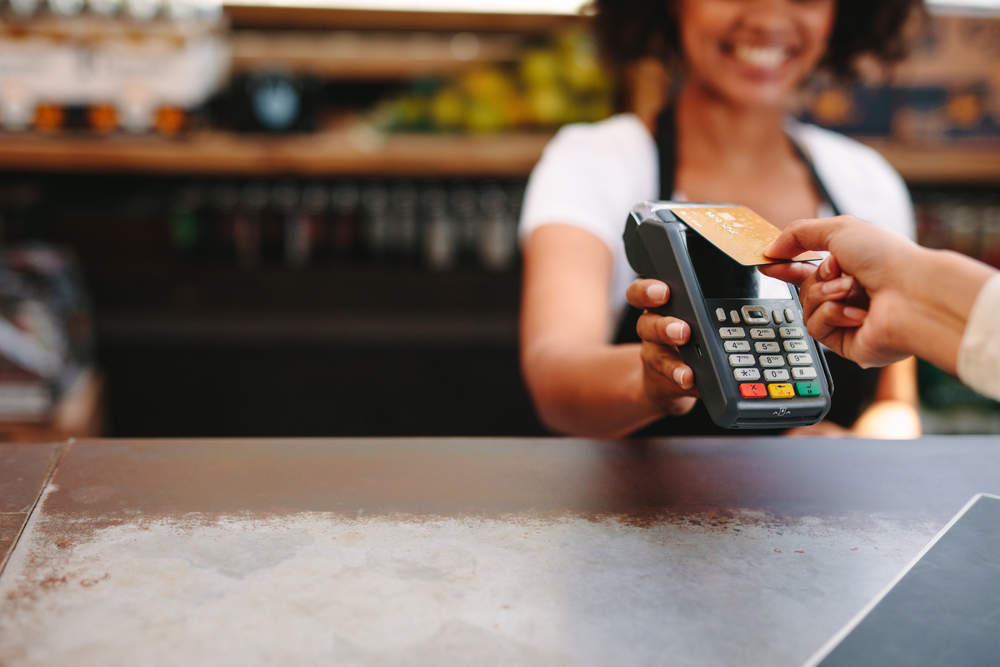 With nearly half of all UK transactions (46%) now made online, people aged 65 and over are holding their own, having doubled the amount they spend with internet retailers since this time last year. Mohamed Dabo reports
Across the age groups, 66% of over-55s feel more comfortable with using cashless payments.
New data from Hitachi Capital (UK) shows that seniors are not far behind their younger counterparts, as 16-24-year-olds were only slightly more comfortable with making cashless payments (67%).
Those aged 35-44 years came out on top (72%), followed by 25-34-year-olds (70%) and 45-54-year-olds (69%).
The over-65s are particularly vulnerable to coronavirus and have been told to maintain social distancing and stay indoors as much as possible. A variety of independent surveys have confirmed that the shift towards online payments has been especially evident among this age group. Figures from Halifax show that the older generations have seen their internet spending rise to 40% of transactions from just 20% a year ago.
"The surge in online payments and demand for internet banking is primarily driven by the unprecedented situation many people currently find themselves in. When we look at this across different age groups, we have seen a much greater shift among those aged over 65," says Halifax MD Russell Galley.
"What will be interesting to see is whether this new norm continues when restrictions start to lift – especially for older groups who have previously carried out most of their spending in person," he adds.
Elderly consumers as drivers of e-commerce
The generation aged 65 and over are likely to be major drivers of e-commerce growth in the short to medium term, according to a new study by market intelligence firm Mintel, which found that 43% of consumers aged 65 and above have shopped more online since the start of the crisis, compared to 42% of all adults. By comparison, in May 2019, just 16% of those aged 65 or over shopped online at least once a week.
Moreover, seniors are more likely to continue undertaking their shopping via the internet, with 56% of those aged 65 or over worried or extremely worried about being exposed to the virus. This compares to just 40% of 16-24-year-olds.
Mintel research analyst Francesco Salau comments: "A generational divide will arise as a result of Covid-19. Many older consumers have been forced to engage with online retailing, as they're part of the population especially at risk from the pandemic.
"While Gen Z and Millennial consumers are likely to continue to be the driving forces of the market as the leading online shoppers, they will also be more likely to be cutting back on non-essential spending than older groups. As a result, online retailers, and indeed courier services, are more likely to rely on new business from older consumers in the short to medium term."
The rapid move to cashless
Coronavirus is accelerating the shift towards a cashless economy. In February, before the pandemic was declared, UK Finance predicted that the UK will become virtually cashless within the next decade. This phenomenon is only likely to gain additional impetus in the current climate.
The Hitachi research also reveals prevailing concerns about the shift to contactless payments that need to be addressed: fraud (42%), cashless payments acceptance availability (31%), and dealing with technical issues (30%).
Vincent Reboul, MD at Hitachi Capital Consumer Finance, says: "Our research shows that across age groups and different areas of the country, we're experiencing a seismic shift towards a cashless society, even in rural areas, which was previously a concern. During lockdown, consumers have become more adept at leading a predominately cashless life."
Reboul continues: "As the high street starts to open up, this should give businesses the incentive to launch or expand their e-commerce channels and invest in direct delivery models to adapt to the changes in consumer behaviour.
"Retailers who can successfully replicate the in-store experience online and create a seamless end to end journey will complement the greater willingness and confidence amongst consumers to make payments by more technologically advanced means."
PayPal embraces the demographic shift
The global digital payment revolution has previously been led by Gen Z and millennials, but Covid-19 has forced older shoppers to embrace the digital world that may never have happened without the pandemic and subsequent global lockdown.
PayPal, for example, is seeing an unprecedented increase in e-commerce adoption by Baby Boomers. The company has seen an older audience flock to digital payments as cash is seen as a germ risk. Indeed, people over 50 were PayPal's fastestgrowing segment from March to April.
PayPal CFO John Rainey says the older demographic, or the so-called 'silver tech', helped total payment volume – in large part because of an increased purchase size. "We think that these are some sustainable trends in our business," Rainey adds.