MUFG Union Bank, the San Francisco-based subsidiary of Japan's Mitsubishi UFJ Financial Group, sees an opportunity to use digital technology to expand its reach across the US. Robin Arnfield investigates
Free Whitepaper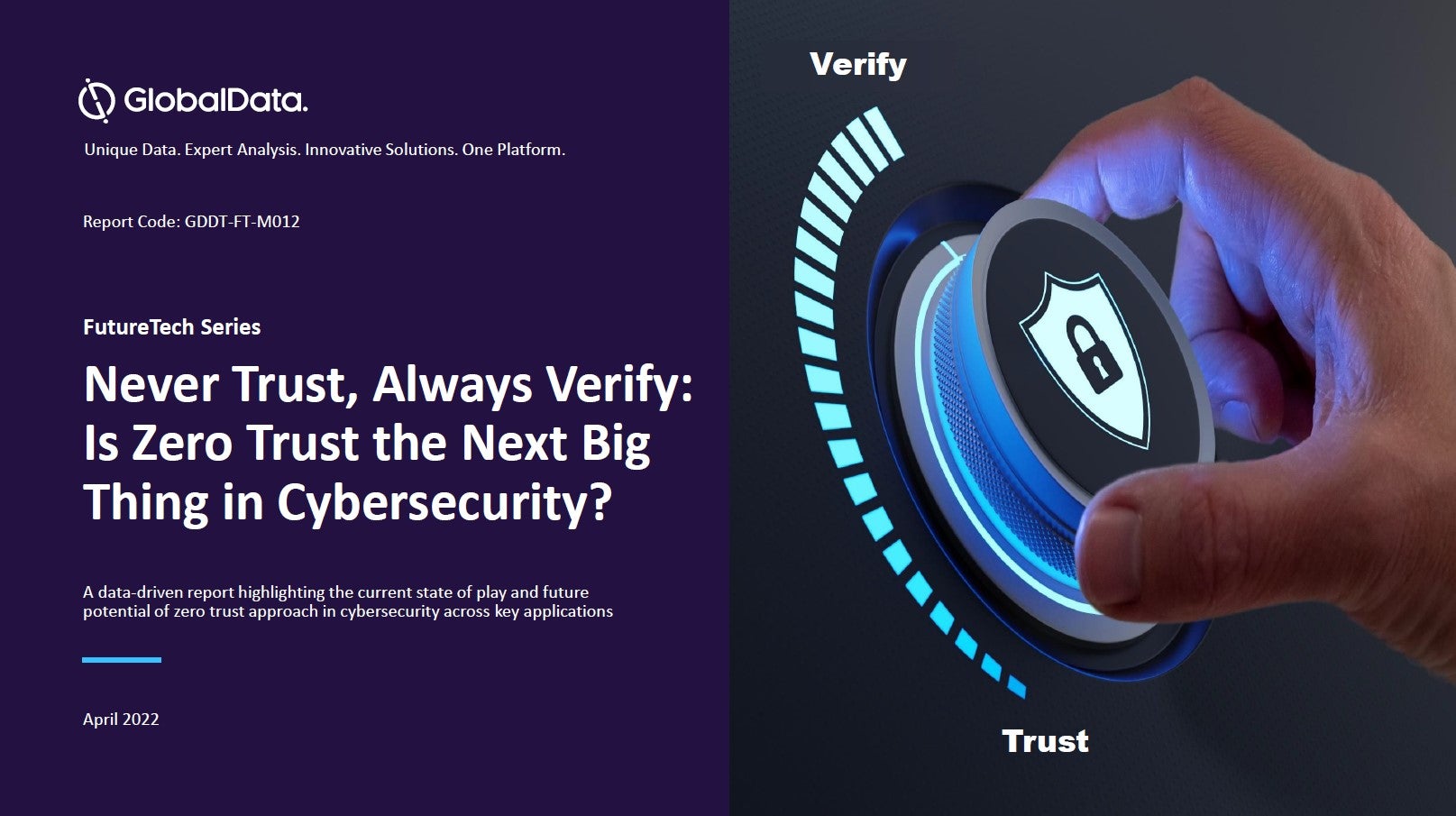 Never Trust, Always Verify: Is Zero Trust the Next Big Thing in Cybersecurity?
Cyberattacks continue to rise every year and no sector seems to be immune. Hackers target sensitive information such as organizational, client, and financial data, as well as intellectual property (IP) and proprietary functions. As digital transformation becomes a top priority for many organizations, traditional perimeter-based security models are no longer sufficient to address the growing cybersecurity concerns. Against the backdrop, enterprises explore zero trust as it takes a micro-level approach to authenticate and approve access at every point within a network.
Reasons to read:
The cybersecurity landscape is swiftly changing, and businesses need more awareness to meet the evolving change. The report highlights the current state of play and the future potential of the zero trust approach in cybersecurity to protect critical digital infrastructure of enterprises across sectors such as financial services, healthcare, telecom, and transportation, among others. Read our report and gather insights on the following topics:
Traditional vs zero trust protection
Key advantages and solution providers
Major industries and key players
Drivers and challenges
Top funded startups and Mergers & Acquisitions
Implementation challenges
by GlobalData
"The digitalisation of retail banking changes the playing field compared to how banking has been for the previous couple of decades," says Pierre Habis, Union Bank's Managing Director and Group Head of Consumer, Business and Private Banking. "Retail banking was anchored by physical locations, and, if you didn't have 5,000 branches across the US, you wouldn't be a national player. Then came the direct banks like ING Direct and Ally which enable customers to disaggregate their higher-value funds from their primary bank. But there's also an opportunity for a bank without a nationwide physical distribution network to sit in the middle between the banks with national retail footprints and the direct banks."
Currently, Union Bank has 365 consumer-oriented branches in California, Oregon and Washington State. Four of these branches are student-run branches inside High Schools in California.
According to Habis, Union Bank has an opportunity to use digital technology to have a broader, nationwide reach than its physical footprint. "We think there are enormous opportunities to bring a different banking experience compared to the direct banks, which is founded on convenience, security and value exchange," he says. "We've been working on this for almost three years based on a lot of research, and think we can offer a platform that is the next step up from the direct banks."
Digital banking
"I would say that our mobile platform is at a par with the digital services offered by the largest US banks," Habis says. "We don't have any major differentiators with our competitors, although our limits for mobile remote deposit capture (RDC) are higher than other banks' limits. Usually, for risk reasons, banks have limits for daily and weekly mobile cheque deposits. But we invested a lot in risk management so we could allow higher-value mobile cheque deposits. This is a feature which is particularly useful for our mass-affluent customers who tend to deposit higher-value cheques."
Mobile ATM withdrawals are definitely on Union Bank's roadmap for consideration. "We're working through the prioritisation process," Habis says. "We've looked into mobile ATM withdrawals and have the capability to introduce this feature. But we're trying to separate out the PR talk about it versus the actual capability that will be used. We could have rolled it out before introducing higher limits for mobile RDC, but we thought higher limits for RDC was more important than mobile ATM withdrawals."
Union Bank does offer Apple Pay to its debit cardholders, as it sees the Apple payments platform as table stakes which banks have to support, Habis says.
"In terms of digital banking, Union Bank will always be with the tide, whether we lead the tide or not," says Habis. "In most cases, we'll be right alongside the tide. Once the big banks had rolled out mobile banking, within a few months we had also rolled it out."
Habis says Union Bank's traditional branch transactions are decreasing by double digits, while its digital transactions are growing. "In the last seven years, we've grown substantially in terms of our balance sheet and in terms of customers, but our transaction volumes are constantly being reduced," he says. "This is because we're seeing fewer and fewer people coming into our branches, since people have greater access to cards, and can now do banking the way they want to, for example by using mobile RDC and mobile P2P payments."
While declining to disclose exact details, Habis says Union Bank is planning "a variety of branch evolutions as part of the bank's ongoing investment in digital banking."
Acquisitions
Union Bank, which had assets of $114.3bn as of 30 September, 2015, has expanded in recent years through acquisitions. In 2014, it bought First Bank Association Bank Services to expand its nationwide banking services to US homeowners' association management companies. It bought Klik Technologies in 2011 and Smartstreet in 2012 in order to acquire a platform enabling it to provide banking services to homeowners' association management firms.
In 2012, Union Bank acquired Pacific Capital Bancorp and its bank operating subsidiary Santa Barbara Bank & Trust, adding 38 branches in California. In 2010, Union Bank bought San Rafael, California-based Tamalpais Bank and Everett, Washington-based Frontier Bank through agreements with the Federal Deposit Insurance Corporation, adding 57 banking offices.
Banking by Design
In September 2013, RBI profiled Union Bank's Banking by Design offering, an unbundled banking package which enables customers to select individual chequeing account features (see "A la carte banking pays off for Union Bank").
Union Bank launched Banking by Design in September 2012, after conducting market research to discover what features customers would want if they built their own chequeing account. "They told us that they didn't want expensive charges and that they wanted transparency about pricing," Habis told RBI in 2013. "We also discovered from our research that, if we unbundled our chequeing account, customers would be prepared to pay for features that they valued and needed."
Customers can compare and apply for Banking by Design and Union Bank's other accounts online at its website.
The account requires a minimum initial deposit of $100, and, to avoid the $3 monthly service charge, customers must make a single direct deposit of $250 or more, or a single mobile cheque deposit during each monthly statement period.
Customers can write an unlimited number of cheques free of charge, and online banking, mobile cheque deposit and online bill pay are free. However, customers pay a $2 monthly fee for paper statements and a monthly fee for safety deposit boxes. There is a $1 per month fee for an unlimited supply of cheques and $1 per month for incoming wire transfers. A linked savings or money market account costs $1.50 a month. For $3.00 per month, customers enjoy two free non-Union Bank ATM transactions per month
"In terms of Banking by Design's configurability and fee structure, nothing has really changed since its launch," says Habis. "Consumers really like the freedom of choice it offers, and it's a positive product from the P&L perspective for us."
Offering Banking by Design gave Union Bank an insight into consumer behaviour in different segments. "It has helped us to understand more clearly where the value lies, when people are empowered to make financial choices and turn on or turn off specific features," Habis says. "Banking by Design caused us as a company to rethink what tomorrow looks like in terms of product sets for the different segments. We now understand more clearly how the mass-affluent segment differs from the mass market segment in terms of their trade-offs, and we've started to act on that knowledge."
Mass-affluent
Originally, Union Bank had hoped that the transparency and empowerment offered by Banking by Design, which has worked well for the mass market segment, would also be attractive to mass-affluent customers.
"We had thought Banking by Design could go upstream, but we learnt that what mass-affluent customers are interested in is different to what the mass market wants," Habis says. "Empowerment isn't as important for mass-affluent customers, who really want a higher-value package. They don't want to turn on and off different features to optimise cost, as they don't traditional pay banking fees anyway. So we developed a Priority Banking premium account for the mass-affluent, which we created from our learnings from Banking by Design."
In addition, for high-net-worth customers holding combined balances of $250,000 with Union Bank, the bank created the Private Bank Private Advantage Checking Account.
The package that Union Bank offers the mass-affluent isn't 'a la carte.' "Priority Banking is a fully packaged product with relevant discounts and features," Habis says. "We're still working on our strategy of building a holistic relationship which will be of value to the affluent segment, and in the next 12 months we will be offering several new products to that segment."
Union Bank aims to be innovative in the mass-affluent market, Habis says. "For example, our fee-free offer to that segment is tied to a mortgage product, although mass-affluent customers without a mortgage can qualify for fee banking through their investments with us," he says. "Traditionally, you get fees waived by having direct deposits or balances above $50,000. Now we look at loans as a way to bring the affluent segment into our bank. What tends to happen with affluent individuals and families early on in their financial lifecycle is that they become highly leveraged, and then later on they start to accumulate wealth, pay off their loans and have money to invest. We want to get a relationship with affluent customers when they're still heavily leveraged and need to borrow, so they will become loyal to us."
Free chequeing
Habis says that Union Bank's product set for consumer and small business clients, such as its chequeing accounts, credit cards, and home equity products, are on a par with its competitors' offerings. "The biggest differentiator is that we offer free chequeing in a number of ways, while our competitors offer free chequeing only for balances over a certain level and for direct deposit."
Similar to Banking by Design customers, Union Bank's Ready to Go Checking customers get free chequeing in return for monthly mobile cheque deposits, as well as through monthly direct deposits. Otherwise, there is an $8 monthly fee for Ready to Go Checking accounts without paper statements and an $11 fee for accounts with paper statements.
Union Bank's Priority Banking account customers get free chequeing if they hold a mortgage with the bank or a combined balance of $50,000.
"We're the only bank that offers free accounts in return for RDC," says Habis. "But we think this is the future."
Partnership with Gallup
In summer 2015, Union Bank began working with customer analytics firm Gallup in the area of customer experience.
"The client experience is very important to us," says Habis. "We're focused on omnichannel and, working with Gallup, want to better understand our strengths and opportunities at every touch point and delivery channel. We're focusing on how we hand off our clients for specialised questions and how we resolve these questions. There are only a few ways to differentiate yourself in banking, and one of them is the way in which you work with your clients and come access to them. It's more than just having a greeter at a branch."
Habis says Union Bank is working with Gallup on several journey maps. "These will take the best out of every industry, not just out of the banking industry," he says. "Customer experience is part of everyone's score card from our bankers right up to me. We look at it holistically, not just from the perspective of transaction experience."
Social media
"Social media is important enough for us that we have an internal team focused on learning, listening, understanding and responding to what people are saying in this channel," says Habis. "We need to hear what our competitors, customers and people in our community are saying. But social media for us is still more about waiting and seeing what it all means."
Nevertheless, Habis says social media has proved a positive experience for Union Bank. "We've learned how consumers feel about us as a socially-responsible bank," he says. "We've scored very well in terms of our reputation, for example for our diversity and inclusion policies."
Habis says he is often asked at what point social media will drive Union Bank's profitability. "We aren't there yet as a company," he says. "We aren't sure when social media will get there in terms of profitability."
Student-run branches
In January 2016, Union Bank opened its fourth student-run branch in California offering banking services to school students and school staff. Located inside High School campuses, the student-run branches are staffed by student bankers and overseen by a Union Bank branch manager. The programme aims to provide students with real-world financial education, work experience, and mentoring opportunities.
Union Bank's latest student-run branch was opened in partnership with Anaheim Union High School District in Anaheim.
"When we make announcements about programmes such as our student-run branches, there is a huge social media response," says Habis. "We get a lot of discussion online, as students are involved and they are typically in the social media space."
Financial education
In 2014, Union Bank launched Yuby, an Android- and iOS-based banking app which teaches children about responsible spending, saving, budgeting and charitable giving. The app was developed with software company Mutual Mobile.
"We wanted to put something out there to help educate children about the value of money which wasn't about Union Bank," says Habis. "As an industry, banks have a responsibility to help parents educate their children about banking, especially as many US schools no longer teach home economics. We've had a lot of positive feedback from schools, parent groups and fellow bankers. The app has certainly helped raise awareness about Union Bank and our position on financial education."
Union Bank has a community outreach team within its Corporate Social Responsibility division. The team works with non-profit organisations to meet the needs of low- and moderate-income communities, Union Bank says on its website. Union Bank employees carry out volunteer activities such as:– Offering financial education workshops in partnership with non-profit groups in disadvantaged communities;– Connecting bank employees with community-based organisations, and– Coordinating senior-level officer board service with non-profit organisations.
Free Whitepaper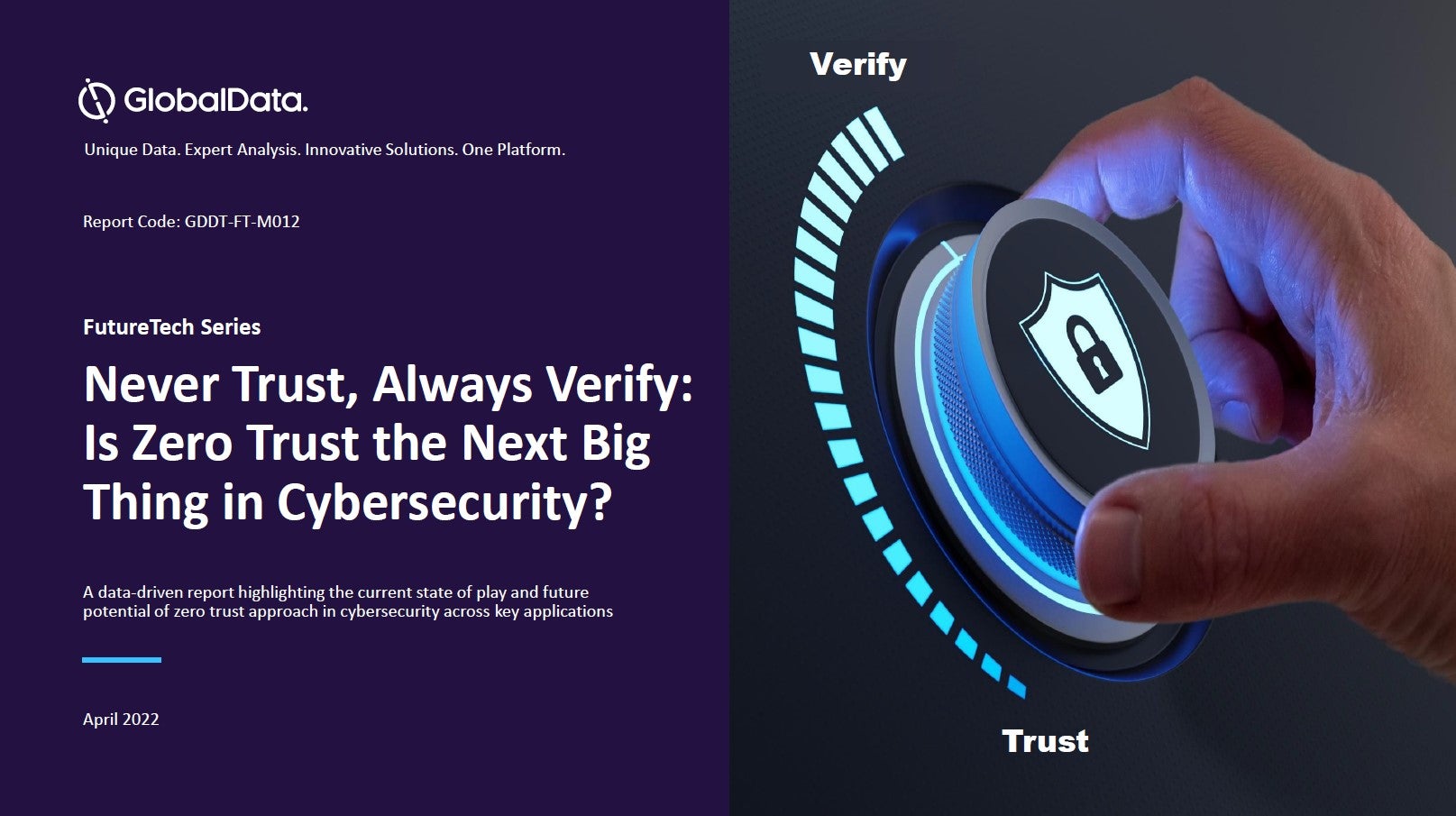 Never Trust, Always Verify: Is Zero Trust the Next Big Thing in Cybersecurity?
Cyberattacks continue to rise every year and no sector seems to be immune. Hackers target sensitive information such as organizational, client, and financial data, as well as intellectual property (IP) and proprietary functions. As digital transformation becomes a top priority for many organizations, traditional perimeter-based security models are no longer sufficient to address the growing cybersecurity concerns. Against the backdrop, enterprises explore zero trust as it takes a micro-level approach to authenticate and approve access at every point within a network.
Reasons to read:
The cybersecurity landscape is swiftly changing, and businesses need more awareness to meet the evolving change. The report highlights the current state of play and the future potential of the zero trust approach in cybersecurity to protect critical digital infrastructure of enterprises across sectors such as financial services, healthcare, telecom, and transportation, among others. Read our report and gather insights on the following topics:
Traditional vs zero trust protection
Key advantages and solution providers
Major industries and key players
Drivers and challenges
Top funded startups and Mergers & Acquisitions
Implementation challenges
by GlobalData