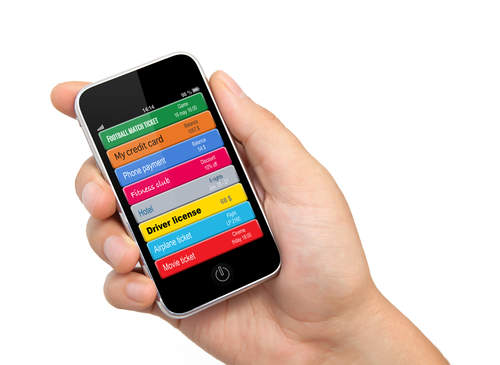 Paul Stoddart, managing director of Strategy and Business development at VocaLink
Two words have reverberated around the payments industry for several years now. From banks to telecom companies and retailers to cards issuers, everyone wants a piece of the "mobile payments" market. With so many players competing for attention, the space has become very fragmented, and with no ubiquitous solution available, widespread consumer adoption has stalled. However, as in many other digitally evolving markets, there comes a point when market readiness, technology and social behaviour come together to cause a sudden, significant change of behaviour. This change is now on the horizon for mobile payments.
The evolution of digital services from Oyster Cards to music downloads has prepared consumers for the next step in advancing payment technology. Every time we use our smartphone to catch up on emails or watch a YouTube video, we are becoming more and more accustomed to using our mobile devices for everyday activities. Recently, VocaLink surveyed 10,000 adults, in one of the largest pieces of research looking into mobile usage across the UK. The research was designed to get under the skin of consumer attitudes, preference and m-commerce behaviours in the UK. The results revealed that consumers are now ready to make mobile payments, with 50% of consumers either interested in (30%), or already making (20%) mobile payments. Not only does this herald a new era for customer experience, it also represents a significant opportunity for the banks.
We know consumers are already using their smartphones for banking activities, with 27% of respondents already banking on the move. In spite of recent events and reports of low customer satisfaction, the research revealed that consumers still trust their banks – 35% of respondents said that they would be more likely to make mobile payment transaction if the service was provided by their banks. Meanwhile, 60% of those already making mobile payments say they would be willing to make more if the service was offered by their bank. At a time of increased focus on customer retention, largely driven by the new account switching legislation, the banks have the opportunity to make the most of their trusted status to forge ahead in what is emerging as an extremely lucrative market.
There needs to be a single and trusted solution to replace the varied and separate systems consumers are currently using to make mobile payments. Consumers are looking for convenience and ease of use, an experience which is significantly hindered while there are so many niche options to choose from. A consolidated solution, allowing consumers to pay regardless of device or channel will greatly increase the likelihood of widespread adoption. Furthermore, 30% of respondents said they would interact with their bank more often if it provided a mobile payment service. This highlights the opportunity for banks to use mobile payments as a route to increased customer engagement across a broader portfolio of services.
The research points to the fact that, although banking activity doesn't increase greatly when accessed via a mobile device using an internet browser, access via an app does indeed increase the pace. With this in mind, an app would be a logical next step for banks looking to embed the mobile payment experience in the customer conscience.
It is clear from our research that banks enjoy a privileged position when it comes to consumer trust. Their infrastructure and place at the centre of the payments ecosystem means they are uniquely positioned to take the lead on offering a genuinely ubiquitous solution. Now is the time for the banks to take mobile payments head on and give consumers the solution they've been waiting for.