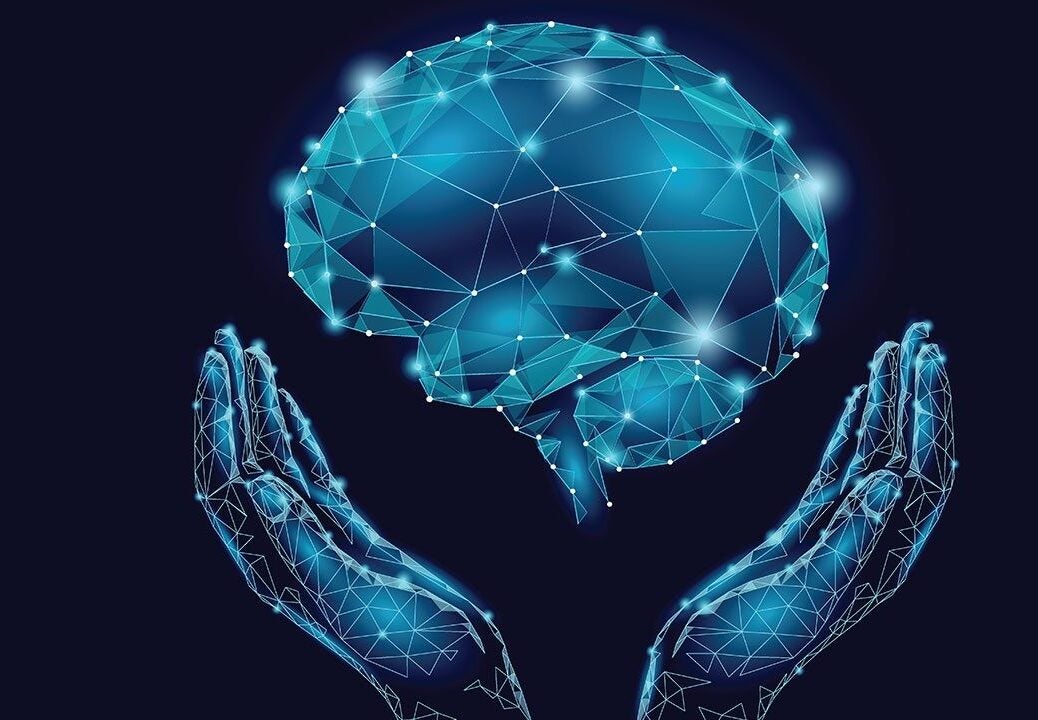 Over the past year, Covid-19 has altered our daily lives, and with this the number of people suffering from mental health problems has skyrocketed. Evie Rusman speaks to financial institutions about what they are doing for those struggling
Not only has the pandemic caused inconceivable heartbreak for millions due to the loss of loved ones, but it has also meant that basic human instincts when it comes to social interaction have had to take a back seat, in order to reduce the spread of the virus.  And alongside a crashing global economy, this has left many feeling isolated, anxious and depressed.
According to the Centre for Mental Health charity, in England alone, up to 10 million people could need help with their mental health because of the pandemic. The analysis estimates that 8.5 million adults and 1.5 million children will need support for depression, anxiety, post-traumatic stress disorders and other mental health difficulties in the coming months and years. This is the equivalent to 20% of the adult population and 15% of all under 18s.
As a result, this means mental health charities could be faced with an upsurge in the number of people requiring help, which may leave them overstretched.
Speaking to EPI, Sarah Murphy, Associate Director for Advice and Information at Mental Health and Money Advice, says: "We've definitely seen an increase in demand for our services, and it's a trend that we unfortunately think will continue as we go into Winter. With the furlough scheme coming to an end in October, and people's financial circumstances potentially worsening, services like Mental Health and Money Advice are needed now more than ever."
Mental health and finance
For many years, mental health was a topic that went undiscussed, particularly within the finance industry. However, more and more organisations are now opening their doors and getting involved.
Murphy discusses how banks and payments organisations are improving when it comes to supporting their employees and customers, but argues there is still work to do.
She says: "Many banks and financial institutions have made a lot of progress and recognise that customers with mental health problems need help, especially as the Financial Conduct Authority requires firms to treat their vulnerable customers fairly. Some banks have specialist teams set up to work with customers who they know have mental health issues, which is a welcome and much needed step. We know that there's more work to be done however, like proactively engaging with customers that are struggling with their money and mental health."
"In the most severe cases, where a customer needs help beyond what the bank can provide, we'd like to see them referring to specialist organisations, like Mental Health and Money Advice, to provide that extra bit of support when it's needed."
What are they doing?
Mastercard
Throughout Covid-19, payments giant Mastercard has categorised mental health challenges into four main areas:
Mind – helping Mastercard employees to manage stress and build resiliency to help them roll with life's punches.
Body – encouraging employees to look after themselves physically with exercises and activities that work for individual lifestyles, including resources for sleeping well, taking time off, and unplugging.
Financial – offering support on managing finances to help plan for the future.
Social – introducing tools to connect with colleagues all around the world and participate in healthy habit challenges.​​
Speaking on this concept, Kelly Devine, president of Mastercard UK & Ireland, tells EPI: "We believe our customers and colleagues need to have focus on all four to achieve a healthy balance. Financial difficulties can cause stress and anxiety. Key to tackling this is education, understanding finances, how to manage them and what support is available. At Mastercard, we strongly believe that no one should be shut out of the global economy because of a lack of financial knowledge. Personal financial management is for anyone.
"That's why we've created a range of tailored financial education programmes in several markets around the world — from smart money management for young adults to security for cardholders and their banks to budget management for the unbanked and underbanked. Each of these programmes is designed to be a catalyst for financial inclusion, and are delivered in an interactive, personal and engaging way — whether it's through an online portal, new mobile technology or hands-on in the community."
Mastercard campaigns
In the UK, Mastercard is currently working with multiple charity partners on the Leave Nobody in the Dark campaign, which highlights the issues the digital and financially excluded face and offering practical tips and advice to navigate through it. The aim is to help take some of the stress out of money management in the new normal we are now living in.
Furthermore, Mastercard has a Live Well programme, which enables employees to access Virgin Pulse, a programme that covers all aspects of wellbeing such as Getting Active, Eating Healthy, Sleeping Well, Reducing Stress and Managing my Finances; and Thrive Global, a mental resilience and wellbeing app that helps you move from awareness to action improving mental wellbeing and unlocking potential by curbing stress and burnout.
Devine adds: "Now more than ever, we believe mental wellbeing is essential to our overall health. We know that so many factors contribute to mental wellbeing, like physical activity, stress, diet, and relationships. These programmes sit alongside other initiatives such as our family, medical and fitness benefits, and counselling support. We also have an Employee Assistance Fund that has been created to help employees who are in need of financial assistance because of a disaster or personal hardship."
Amex
At the beginning of the pandemic, American Express announced that for colleagues enrolled in one of the company's U.S. medical plans, it would provide coverage for all in-network medical and pharmacy service costs related to Covid-19 testing and treatment. The coverage expands to any enrolled spouses, domestic partners and children as well.
In addition, Amex is continuing to pay the salaries of colleagues who have been diagnosed with Covid-19 or placed into quarantine, or who are in situations where members of their household or their family care arrangements have been affected by the virus, without them having to use their paid leave.
The company has also committed to no Covid-19 related layoffs for the remainder of 2020 and has extended its temporary work from home policy through June 30, 2021 to offer colleagues more flexibility to balance work and family obligations.
Amex and Healthy Minds
Looking at mental health more generally, Amex launched its Healthy Minds programme in 2013, which embeds emotional wellbeing into the fabric of the workplace through a variety of programmes and events. It is the company's global mental health strategy that supports all of Amex colleagues and their families.
Speaking to EPI, Dr. Charles Lattarulo, Director of Healthy Minds gives advice to employees who may be struggling with their mental health as a result of uncertainty caused by the pandemic.
"To those struggling with mental health issues, I'll share what we at American Express are focused on reinforcing with our colleagues every day: you are not alone, and there is support available to you," he says. "The pandemic has shed light on the importance of making space to care for your mental health. Employees should find out what resources are available through their company human resources teams and use them. Talking with someone about your daily challenges is helpful and can bring comfort. Talk to a trusted family member, friend or colleague so they can offer you additional support."
Healthy Minds is driven by four main principles:
Meeting colleagues where they are
Providing easy access to care when needed
Building community; and
Backing colleagues through transition
Lattarulo adds: "We want our colleagues to know that we have their backs and have pivoted to offer resources and services virtually. October 10 is World Mental Health Day. At American Express, we are taking it a step further to spread awareness throughout the entire month. Healthy Minds will host global webinars and share videos and tips exploring what it means to not give up on yourself, on each other or on hope."
A role to play
Addressing mental health can be a difficult thing for anyone due to a number of different reasons. For instance, those affected can often feel ashamed or embarrassed and do not want others to view them in a different light, especially when it comes to worries about money.
Murphy insists that it is the responsibility of financial institutions to reduce the mental health implications associated with financial insecurity.
She says: "Banks and financial institutions have a crucial role to play in helping to stop the vicious cycle of mental health and money issues, something which the spread of Covid-19 has only helped to exacerbate. While we recognise that banks are not mental health professionals, there are steps that they can take to protect their employees, and their customers."
Murphy continues: "As the pressures of Covid continue to take their toll on the nation's mental health, it's essential all employers look to support the mental health of their employees. Whether it's the introduction of flexible working hours, ensuring every employee has a Wellbeing Recovery Action Plan (WRAP), or simply recognising that things are difficult at the moment, employers can take a number of small steps to really help their employees."