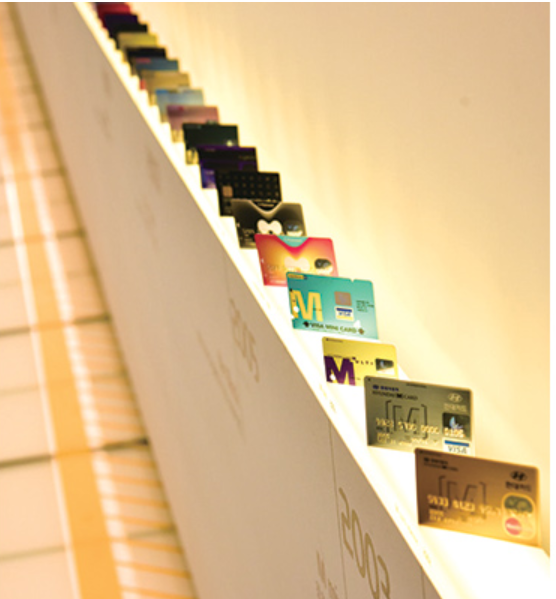 South Korea's Hyundai Card is teaming up with Starbucks Korea to roll out a Starbucks branded card, the first of its kind outside the US. As Douglas Blakey reports, Hyundai Card has also agreed its first fintech partnership to roll out a new service, Spending Care by Personetics
Starbucks is tapping Hyundai Card for its first branded credit card outside the US.
The two parties signed an agreement on 15 June, and a Hyundai Card spokesperson tells CI: "Hyundai Card will be in charge of supporting the card management and marketing campaigns." Details of the card's benefits, rewards and annual fees will be unveiled in tandem with the launch in the second half of the year.
Established in 2001 in Seoul, Hyundai Card is the financial arm of Hyundai Motor Group. Starbucks has been growing its physical footprint in Korea since first entering the market in 1999; its rewards programme has also grown massively, with membership now measured in the millions.
Starbucks says it selected Hyundai Card as its Korean partner in recognition of its brand strength and branded credit card capabilities. Since launching its private-label credit card business in 2015, Hyundai Card has forged exclusive partnerships with global brands including eBay, Costco and, most recently, Korean Air.
Global partnerships
The Korean Air-branded card, released in April 2020, is affiliated with its Skypass frequent flyer programme, and comes in four types according to the level of annual fee. Cardholders' purchases are converted into more generous bonus miles than conventional existing rival airline credit.
After an 18-year partnership, in May 2019 Costco migrated from Samsung Card to Hyundai Card for its private-label Costco credit card, in a 10-year deal. The card offers 1-3% reward points on purchases. "We chose Hyundai Card because it fits into the global standard we pursue," commented Costco Korea in a release.
The eBay partnership card offers enhanced benefits at e-commerce sites run by eBay Korea such as G Market, Auction and G9. When the cardholder makes payments with SmilePay, a payment system developed by eBay Korea, 2.3% of the purchase is converted into cash points. The 2.3% rate is almost eight times the basic conversion rate of 0.3% for non-cardholders. The card has gained so much traction that it attracted over 830,000 new subscribers in just two years.
Expanded data pool
These multiple deals give the card issuer and partner brands access to an integrated customer base and expanded pool of customer-related big data.
Hyundai says its advanced machine learning and big data analysis technologies can be mobilised to analyse customers' spending patterns, which will make it possible for both parties to offer customised services. The services on offer may include coupons at customers' favourite retailers.
Private-label credit cards now make up a crucial pillar of Hyundai Card's business, so much so that Hyundai Card says its rivals are also "jumping on the private-label credit card bandwagon". Examples it gives include Hana Card partnering with Korean fintech Toss, and Shinhan Card teaming up with Korean e-commerce platform 11th Street. Woori Card has also joined forces with Korean retail giant CJ.
Hyundai is also teaming up with Israeli data-driven personalisation and customer engagement solution provider Personetics to launch Spending Care by Personetics. The companies will work together to analyse customer financial activity and deliver nearreal-time personalised spending insights to Hyundai Card digital users. The deal marks the first fintech partnership for Hyundai Card, and aims to greatly improve the user experience for its 3.7 million digital users.
Moving beyond PFM
"Hyundai Card prides itself on personalised financial and digital services, so it was imperative that we move beyond standard personal financial management [PFM] and provide genuine value to our customers by providing them with a new, unparalleled level of personalised insights," says David Deok Hwan Kim, head of card business at Hyundai Card. By offering a superior PFM service, Hyundai believes it will provide its customers with more practical insights, and so gain a competitive edge in the market.
"We are off to a wonderful start, with the features hoping to satisfy customers in everyday life," continues Kim. "Hyundai Card will continue to strengthen the foundations of 'super customisation' marketing by expanding its data sources, and also leverage Personetics' service to provide meaningful financial insights combining different data sets."
Personetics co-founder and CEO David Sosna adds: "We are incredibly honoured to be the first fintech company Hyundai Card has partnered with. Hyundai Card has placed its trust in Personetics, and we are committed to providing it with the technology necessary to offer superior customer-centric personalised insights. This will both strengthen the financial institution and provide unique insights to its customers."