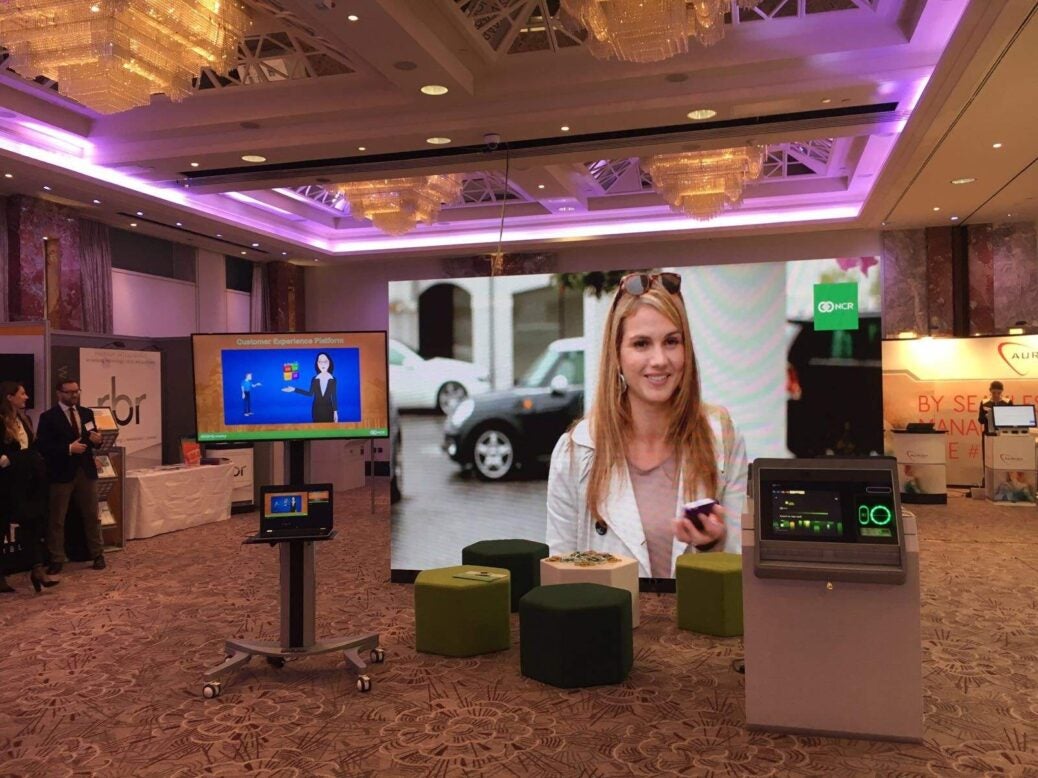 A recent study by NCR revealed that, despite the efforts being made by banks to advance innovative and data-driven services, UK consumers still mistrust banks to safely use their data. Briony Richter reports
The findings showed that consumer expectations go much deeper than looking to their bank to provide the newest technology. The survey quizzed more than 1,000 adults across the UK.  Consumers want their banks to continue advancing in innovative, digital technologies, but also put more effort into developing personalised services that can be used on a daily basis. However, although consumers expect this, they are far more unwilling to share their data.
Speaking to RBI, Joe Gallagher, vice president and general manager at NCR, stated: "As consumers increasingly look beyond traditional banking services, it is important for banks to reassure consumers that their personal data will be protected and safe.
"That consumer data will be used in a way that they are happy with. This is vital, especially as third-party technology increasingly plays a role in banking innovations."
Gallagher said NCR terminals can now provide more banking services to the consumer without them having to enter the branch. When a customer enters their card into the ATM, a teller inside the branch is able to view their online profile. They can view whether a customer is eligible for new products or services allowing a more personalised interaction with the customer.
Discussing the services provided by NCR, Gallagher noted:  "We are seeing much greater introduction of technology in terms of assisted service, which means we can bring the tellers out from behind the counter where they can actually offer much greater assistance.
"It's not unlike what you see at supermarkets with the self-service machine. If a customer needs additional assistance then an employee on the floor will be alerted to them. We see a lot of similarities across all industries in terms of the customer experience. NCR operates across numerous industries and in some ways the financial industry is just catching up."
Over half of respondents (51%) stated that they would be comfortable using an ATM for a wider range of banking services in the future. A further 54% would feel comfortable using an ATM when making an expensive purchase.
The survey found that 94% of respondents with bank accounts believe that banking should be seamless and secure across all platforms available. Yet, only 18% strongly agree that their banks are providing that level of service.
Asked whether PSD2 is going to drastically change the banking industry, Gallagher stated: "I suspect not. I think the uptake will be slow. Some of the smaller institutions are keener than the larger ones. Overall it will have a positive impact on the industry but I think it will have a slow start.
"I think one of the things that banks have difficulty with is legacy environments and that's where NCR and other technology providers can give support."
The findings come ahead of PSD2. The directive will force banks to offer open access to customer data, with consent, to vetted third parties. It is designed to encourage competition and offer multiple services on one platform.
The changes will spark an explosion of data-driven, digital services from banks, fintechs and retailers. Collecting and sharing consumers data through secure APIs is essential for banks to be able to provide the services expected of them.
The survey found that 49% of respondents were interested in banking loyalty schemes in partnership with retailers, requiring third-party data sharing. A further 46% would consider using financial services that keep track of their spending habits to help them save money.
Consumer trust
Banks must now go beyond just adding more digital services. Banks must consistently deliver positive customer experiences across both digital and traditional channels.  The vast range of emerging technologies offer banks the opportunity to respond correctly to consumer demand. Gallagher pointed to the rise of biometrics such as voice, fingerprint or facial identification. Eventually, biometric technology will replace magnetic cards in ATMs.
Using the data responsibly will be the most crucial aspect for maintaining customer trust and loyalty. Only 47% of respondents would be comfortable with their banks collecting the bare minimum amount of data available.
NCR will continue to expand the services they provide for the financial industry. Gallagher concluded:
"I think we will continue to see the software side of the industry having a much greater focus. Historically speaking, NCR is well known for operating in the physical. The financial industry is being shaped by software services so that's an NCR focus. There is going to be a lot of changes. Not just in Europe with PSD2 but globally with branch transformation.
"Integration of the physical channel into the digital is a theme that is consistent around the world. The main focus for NCR is trying to look through the eyes of the consumer. It is not just about new technologies; it's about solving problems for the consumer."
If banks and other financial institutions move too slowly to adapt to this transformed Open Banking landscape, the industry could miss out on the platform-based business models and the strategies they enable. Getting the balance right between security and making life easier for customers is going to be the key goal for the industry.