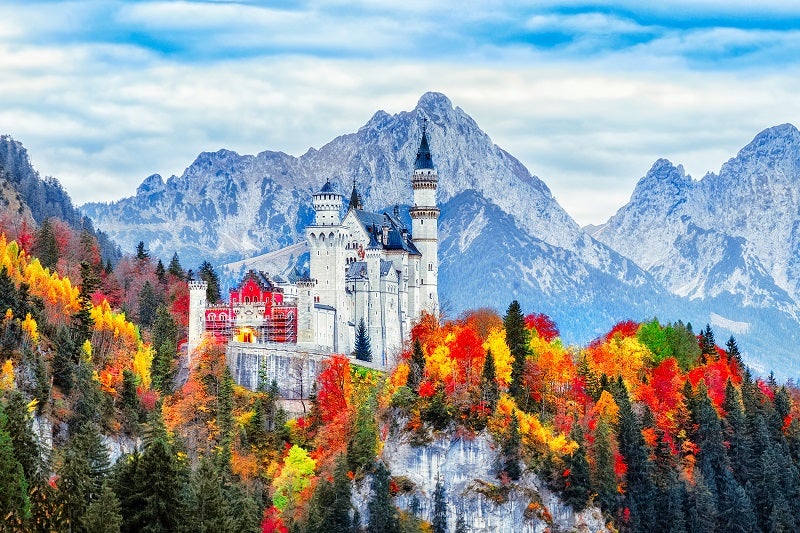 Germany has a strong economy and high levels of financial inclusion, despite German consumers having a strong inclination towards cash for retail payments.
The German maxim is "geld stinktnicht" (literally "money doesn't stink"). As a result, consumers still consider cash the best available option due to a combination of ingrained consumer habits and a cultural preference for spending within one's means.
While in terms of number of cards in circulation the German payment card market is the third-largest among its peers, behind only the US and the UK, it is still far from being recognised as a fully mature market. Germans are gradually shifting towards card-based payments, primarily driven by girocard.
The frequency of debit card payments rose from 27.2 times in 2016 to 45.7 times in 2020 at a compound annual growth rate (CAGR) of 13.8% over the period 2016–20.
Rising adoption of contactless cards, the emergence of digital-only banks, and ecommerce growth are expected to further boost electronic payments over the four-year period 2020–2024.
The outbreak of Covid-19 has affected the economy, impacting all sectors (including cards and payments) due to a decline in overall consumer spending. Yet the pandemic has also highlighted the importance of non-cash payment tools, which will boost usage of non-cash payments in the country.



Contactless girocard transactions hit 50%
Germans strongly favour debit cards over other cards. National debit card scheme girocard is the most frequently used payment card. Until a cap implemented by the EU in 2015, its lower interchange fees compared to international schemes gave it a significant edge in the market –and the new fee rules have had little impact on its dominance.
In order to offer enhanced convenience to users, girocards are now equipped with contactless functionality. By the end of H1 2020, 50% of transactions made using girocards were contactless. girocard holders can also make contactless mobile payments.
German consumers are strongly averse to debt
Credit and charge cards are not very popular, mainly due to the cultural aversion towards debt. Germans prefer the use of charge cards compared to credit cards in order to benefit from interest-free credit periods without falling into long-term debt. The ready availability of overdraft facilities also tempers demand for credit cards.
As a result, these cards accounted for only 24.1% of overall payment card transaction volume in 2020. The opportunity for credit card revenue in Germany is thus sharply limited. There would need to be a seismic shift in consumer attitudes towards debt to change this trend.



Covid-19 pandemic will aid e-commerce growth
Germany is the third-largest e-commerce market in Europe behind only the UK and France. The e-commerce market grew from €68.0bn ($76.4bn) in 2016 to $121.7bn in 2020, supported by technological advancements and rising internet and smartphone penetration.
Covid-19 has hastened the shift towards e-commerce in Germany, as wary consumers stay home to avoid potential exposure to disease vectors and use online channels for shopping. The availability of alternative payment solutions including PayPal and Klarna will also support e-commerce market growth.
Contactless card payments to gain further traction
Contactless cards have proven effective at displacing cash in markets such as the UK, but more needs to be done to achieve the same success in Germany. Yet German consumers are increasingly using girocards for contactless payments.
According to the German Banking Industry Committee, over a third of transactions made using girocards were contactless by the end of 2019. There is also growing concern among consumers about what they touch, including handling cash, amid the Covid-19 outbreak. This is further pushing consumers towards payment methods such as contactless cards.
Card acceptance at POS terminals grows
The number of POS terminals increased from 946,276 in 2016 to 1.1 million in 2020, with a forecast CAGR of 3.4%. The increasing preference for contactless cards amid Covid-19 is expected to support the growth of POS terminals.
Mobile payment companies are offering mobile POS terminals integrated with contactless functionality.  SumUp offers SumUp Air, which allows merchants to accept payments via contactless cards as well as mobile wallet solutions including Google Pay and Apple Pay.