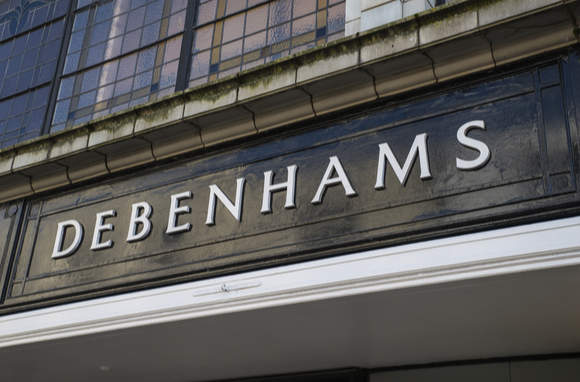 Customers are becoming savvier, comparison websites make it easier to find a good deal, and certain consumers' financial difficulties make it necessary, so now seems like the right time to develop the best proposition. Debenhams Personal Finance believes it has done that. Patrick Brusnahan finds out more
Andy Newman, head of personal finance at Debenhams Personal Finance, believes his firm is "one of the best-kept secrets in financial services" with a "wide suite of market-leading products".
Its credit card is a reward-based product. Customers earn three points for every pound spent internally, "basically 3% cashback", and one point for every two pounds externally.
In addition, credit card customers receive a discount of between 10% and 20% on their first purchase, and free delivery on all products. It is a decent selection of benefits, so what is holding Debenhams back?
Speaking to CI, Newman says: "Awareness is what we lack. Other than our own internal customers, not many people know what our products are. From an external point of view, probably only in the last six months have we started to promote in affiliates and digital spaces. It's to make people aware that we have these products. We do a lot of customer research and awareness is just generally low."
So who are the customers that Debenhams is looking for? Newman says: "Our target market is anyone. We've not been that strong in the external market. If you look at reward product offerings in the market today, this is without a doubt right up there.
"What's happened in the last 12-18 months is you've seen a real reduction in the amount of reward cards offered in the market. With reduction in interchange, a lot of issuers have cut back on the reward in the proposition they offer to customers. If they haven't reduced the proposition, they've put a fee on the product."
Akhil Shah, head of product at Debenhams Personal Finance, adds: "If you think about what Debenhams sells and its broad product offering, our customers are a whole range of people. I think it's great that it could be for many people. That's the nature of a department store and that's why we have this proposition."
"We've made a point to not reduce the propositions for our best customers," Newman continues.
"We've seen a shrinking of the reward card market, not just in terms of propositions. If you go back three years, there were over 70 reward cards in the market. Now, it has shrunk right down. What we're trying to do is make people outside Debenhams more aware of the strength of the product we do offer."
Challengers
Challengers are very much in vogue at the moment, with new banks and fintechs garnering headlines and customers. Is this the right time to make a push for market share?
Newman says: "We look at the size of the market and the people that use Debenhams; it's close to a quarter of the UK. We have all that breadth, so why not have really strong competitive financial offers? People are now savvier and more willing to move around."
"As a retailer, we can provide that extra value for customers that traditional providers can't," Shah purports.
"If you look at the offers we've got, we can differentiate against other traditional providers, but even amongst retail competitors, we should have a richer offer."
He concludes: "What infuriates me, and it's an issue that we need to resolve, is that we have really good products, the commentary on providing value and reward for customers in the media is higher than ever before, and yet we're not featured or mentioned as we don't educate customers as well.
"I would like in 12 months for us to be more of an authority in this space, because we deserve to be."
Travel money
Debenhams Finance also offers travel money – in-store and online – for its customers, which include a number of benefits.
For buyers paying with a Debenhams credit card, the cash advance fee is waived. In addition, a £5 voucher is received for every £20 spent, and with buyback customers receive 20% more if amounts are put on a gift card.
Newman says: "The Post Office is the top of this market, and God knows why. It's not a great rate and you have to go out of your way to collect it. In Debenhams, you can do all of your holiday shopping here, take your travel money, earn rewards. Can we take market share from the banks? Absolutely, because we do all of this in one go."
Shah adds: "We're faring quite well. Our rates have been genuinely competitive and we still have value-added benefits. People are still going away, but when they are now looking for even more value, they become more price-savvy. As they shop around, Debenhams becomes more compelling."