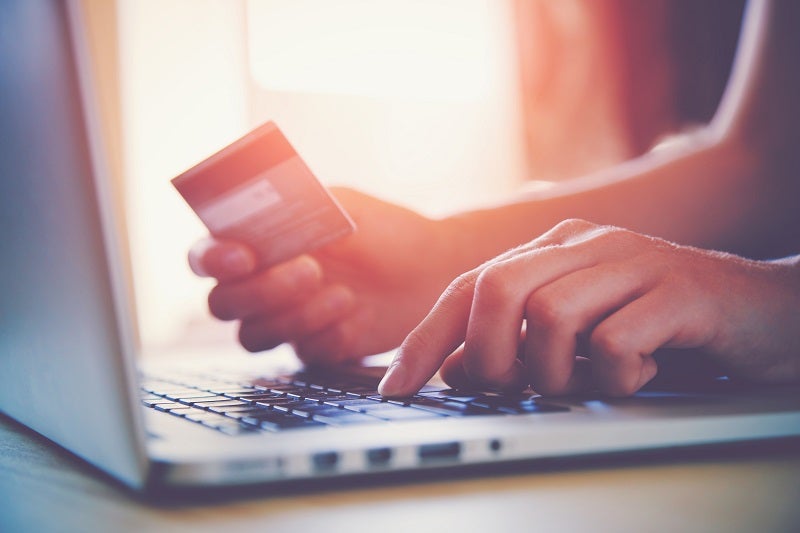 Challenger credit card company Tymit has launched a "manifesto" calling for full honesty, transparency, and fair play in credit—as a dare to the credit card industry. Mohamed Dabo reports
The London-based startup is challenging the industry to make credit fairer "by giving every cardholder more transparency and control over their borrowing".
Tymit issues a credit card connected to an app, with spending control features and instant notifications.
As the financial shock of Covid-19 continues to put a strain on household budgets across the UK, Tymit is calling for an end to the complex charges.
It says minimum payments and temporary 0%-interest deals can harm consumers' financial health and push them into unmanageable debt.
Scrap the complex charges
New research from Tymit shows that while the vast majority of UK adults (70%) own a credit card, understanding of the product is limited.
Almost two thirds (63%) of cardholders don't know it's a form of revolving credit and 14% think it isn't.
The majority (63%) also don't know or get it wrong when it comes to their understanding of compound interest, with those in the 18-34 age group (75%) most unsure.
Tymit co-founder and CEO, Martin Magnone, said: "The traditional credit card is too complex, so it's no surprise consumers aren't 100% clear on how it works. Revolving balances, backdated interest and hidden fees all add up to a total lack of transparency around the real cost of borrowing.
"For the average person, it's near-impossible to figure out, and this is why so many wind up using their credit card in ways that hurt their financial health."
Bin the minimum payment
Although it negatively affects their credit score, one in ten (11%) cardholders makes their minimum payment every month. This almost doubles (21%) for those aged 18-34.
An additional 8% of these younger cardholders pay it frequently (7-11 times a year).
Amid widespread concern that regularly making the minimum payment leads to consumers becoming trapped on revolving balances and slipping into 'persistent debt', Tymit's research reveals why so many cardholders manage their accounts this way.
The main reason cardholders pay the minimum: it's often all they can afford (64%). Other reasons include having direct debit (39%) and receiving suggestions from their credit card provider (16%).
Speaking on this, Magnone said: "The minimum payment was designed to drag repaying out and boost profits. Not only does it cost the customer more in the long run, it can create a vicious cycle that sees them get stuck on a growing balance.
"This in turn ups their minimum payment and leaves them with less money to pay the debt off. Things can quickly get out of control from there."
Do away with unexpected interest 
The research also reveals that 8% of all credit card owners have been hit by unexpected interest and charges, with the figure climbing to 13% for younger cardholders (18-34).
"Burying tricks in the fine print so you can catch people out with hidden fees and temporary 0%-interest deals is two-faced, but it's also a major trust killer and one of the reasons why credit cards have gotten a bad reputation," said Magnone.
Calling time on the traditional credit card
Tymit's research provides further insight into the reputation of the traditional credit card.
The study highlights the reasons why some consumers are put off owning one. 40% of non-cardholders don't want one because they believe they make getting into debt too easy and 8% think they're unsafe.
Magnone said: "We're calling time on unfair credit. For transparency and control, the traditional credit card doesn't cut it. It was created in the '50s and has barely changed since for one reason: the incentives for Big Credit haven't been there.
"But now, with Covid sharpening our focus on financial wellbeing and pressure building for better regulation of consumer credit, we have an opportunity to make it fairer."
The Holy Trinity of fair credit
"That's why we're calling on Big Credit to take up the challenge and commit to doing three things: scrap the complex charges, bin the minimum payment, and quit the tricks in the fine print with 0%-interest deals," Magnone added.
"Our manifesto's vision for fairer credit all comes down to transparency and control. Show the real cost of borrowing upfront, give a clear repayment plan from day one, and never hit customers with hidden fees.
"That's what guides us at Tymit, it's what we want for every borrower, everywhere, and we think it's time Big Credit delivered it for their customers too."
The company, which promises to offer 'the credit card, reinvented,' said: "It's all about helping you keep your balance under control and thus making sure you know if and when you'll be going into debt, and how much it'll cost you."