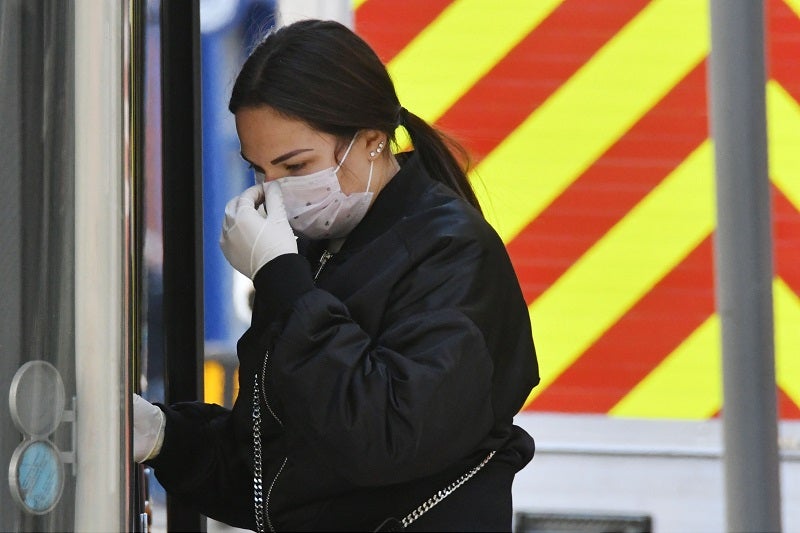 E-commerce is probably the sector with the most to gain from Covid-19. But with that being said, it does not mean it is an industry free of coronavirus-induced challenges. Evie Rusman discusses key payment trends surrounding the pandemic with experts from Worldline, Flywire and Payoneer
Due to country lockdowns and enforced social distancing measures, non-essential brick and mortar retailers were forced to shut their doors. As a result, shoppers have moved online, causing e-commerce levels to skyrocket.
According to Salesforce's Global Shopping Index report, the number of unique shoppers rose 40% year-over-year. In addition, digital shoppers drove 20% revenue growth, much higher than last year, which saw consumers generate 12% growth in Q1 2019. Therefore, it is safe to say that Covid-19 has dramatically accelerated e-commerce performance.
Unilever's chief executive, Alan Jope, argues that the pandemic will cause "lasting changes" in consumer shopping behaviour.
"We are adapting to new demand patterns and are preparing for lasting changes in consumer behaviour, in each country, as we move out of the crisis and into recovery," he says.
"Weaker companies will sadly struggle to survive"
There is a lot of uncertainty about what Covid-19 will mean for the payments industry as a whole but as the pandemic continues to spread across the globe there is an imminent worry that smaller merchants will not survive.
James Allum, VP Regional Head Europe at Payoneer, tells EPI: "I think initially we saw disruption around supply chains, which is gradually normalising now, particularly with China a couple of months ahead of Europe. Now we are seeing more unknowns around the demand side. We've certainly seen an uptick in e-commerce as people stay home. But there could be a temporary drop in spending across all markets as incomes are lost.
"Specific to payments, I think over the last couple of years we have seen consolidation, which is probably going to become more intense. Unfortunately, weaker companies will sadly struggle to get funding and survive. However, there is a silver lining in the sense that most of the fintechs and neobanks are cloud based and well suited to this environment."
On a more positive note, in some sectors of the globe e-commerce giants are prioritising helping local shops and businesses. For instance, Amazon's Indian arm announced it will add small local shops as sellers on its platform as a way to provide them broader online exposure and offer consumers a greater selection of merchandise.
This comes as India is also experiencing an intense lockdown, forcing people to adapt their shopping habits.
In addition, African digital payments company DPO Group has tapped Mastercard to launch an e-commerce store, helping African local businesses move online.
Through the store, merchants are provided with a free website and an integrated digital payments function, which is connected to the DPO and Mastercard payments gateway platform. This means all forms of payment including cards and mobile money can be accepted.
Short-term observations
Since country lockdowns were imposed, a number of card issuers have increased contactless limits round the world. One of the first countries to introduce contactless limit was the UK – in March the UK raised its limit from £30 to £45.
In addition, Mastercard recently introduced a number of increases – it raised Australia's limit to AU$200 from AU$100, and Canada's to C$250.
Speaking to EPI, a Worldline spokesperson discusses how consumers are adopting contactless to reduce the spread of the virus.
"Only short-term observations are possible at this stage, as the situation evolves and varies from region to region," the spokesperson said. "Consumer and merchant behaviour appears to have changed in favour of contactless payments.
"Consumers also opt for online purchases replacing physical purchases, and SME merchants and consultancy service providers look into entering the online space. There is also a rise in home-delivery businesses using mobile terminals in those areas where curfew is in place."
Payments world before and after Covid-19
Only a few months ago, EPI released its 2020 payments predictions outlining key trends to watch out for in the current year. At the time, there was considerable talk about a move to cashless, a rise in payment methods such as cryptocurrencies, and an increase in the number of incumbents undergoing digital transformations.
Has Covid-19 stunted or accelerated these trends? Emily Watson, Senior Director of Payments & Banking at Flywire, tells EPI: "There is definitely a world before Covid-19 and a world after Covid-19. Prior to the past few weeks I would have said that some of the major challenges and trends were around the traditional banking and payment service provider space.
"For instance, incumbents having to deal with legacy payment products and foreign exchange, which were traditionally very separate and watching them deal with a decrease in profitability. But, now, there is a lot of uncertainty. So it is really tough to say whether those trends will continue as we saw them before."
To assist struggling customers, banks across the globe have introduced a number of products and services. For instance, banks have been deferring mortgage payments, lowering loan rates and launching more online services.
Watson adds: "One of the things we may see in the coming months, due to Covid-19, is a rise in macro banking. It also might be a better time for companies to start thinking about consolidation in the market – Covid-19 might just accelerate this process for companies who might find themselves in a very different position today. We will also probably see more solutions from banks to support their clients who might be impacted more."
Tackling the virus
In order to tackle the virus, payments companies are adapting how they operate and introducing new ways for employees to work from home. Speaking to EPI: Allison Macleod, EVP Global Marketing at Flywire, discusses the company's priorities amid the outbreak.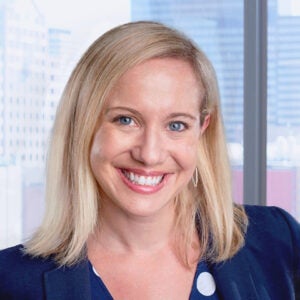 "We are focused primarily on the health, safety and wellbeing of our team," she says. "If you don't have a team that feels cared for then things will not work out. While we expect some fluctuations within certain sectors of the company, we have not seen any meaningful financial impact due to the virus. We are pretty confident we have a strong cash position. We are also pretty confident we will be able to have positive outcomes from our client base and come out stronger on the other side."
In addition, Worldline are also prioritising the safety of its employees and plan to continue to make its services available to customers.
"We have made the health and safety of our employees and our customers' employees a priority. We are in constant contact with our key customers and are assessing and discussing the situation regularly with them. Our business continuity plans are fully operational. All the necessary measures are in place so that business that are supported by us will remain uninterrupted. We are committed to continue supporting our customers not only in their current daily activities, but also for their plans and future ambitions.
The spokesperson continued: "To that end, we are also making sure that all our experts, in all domains, will stay fully available for our customers so we can contribute to preparing for tomorrow at the same time as securing day-to-day operations. Concrete measures at present include guidance for customers and consumers on how to minimise the infection risk associated with in-store terminals.
"Additional portable terminals can be made available for SME customers to increase their flexibility e.g. for home deliveries.  For small retailers that want to stay in touch with their customers by offering services online, we have an easy-to-use payment solution that works without a fully-fledged web-shop."
Covid-19 adds to Brexit worries 
In the UK, the population was not left with much breathing room between leaving the EU and the coronavirus outbreak – it seemed as soon as Brexit left the headlines, Covid-19 took its place.
As no-one knows when the UK will be out of lockdown, payments companies who are plagued with issues caused by Covid-19 may be left considerably unprepared when it comes to a post-Brexit strategy.
Allum argues that the companies who already have good Brexit plans in place will be the ones able to weather the storm.
"Payments is very much about regulation and that topic of consolidation," he says. "We may be looking at some delays and pauses but the reality is that those who have got this expertise and investments to be able to respond and build a post-Brexit plan will be the ones that come out a lot stronger. It's almost the survival of the fittest unfortunately."