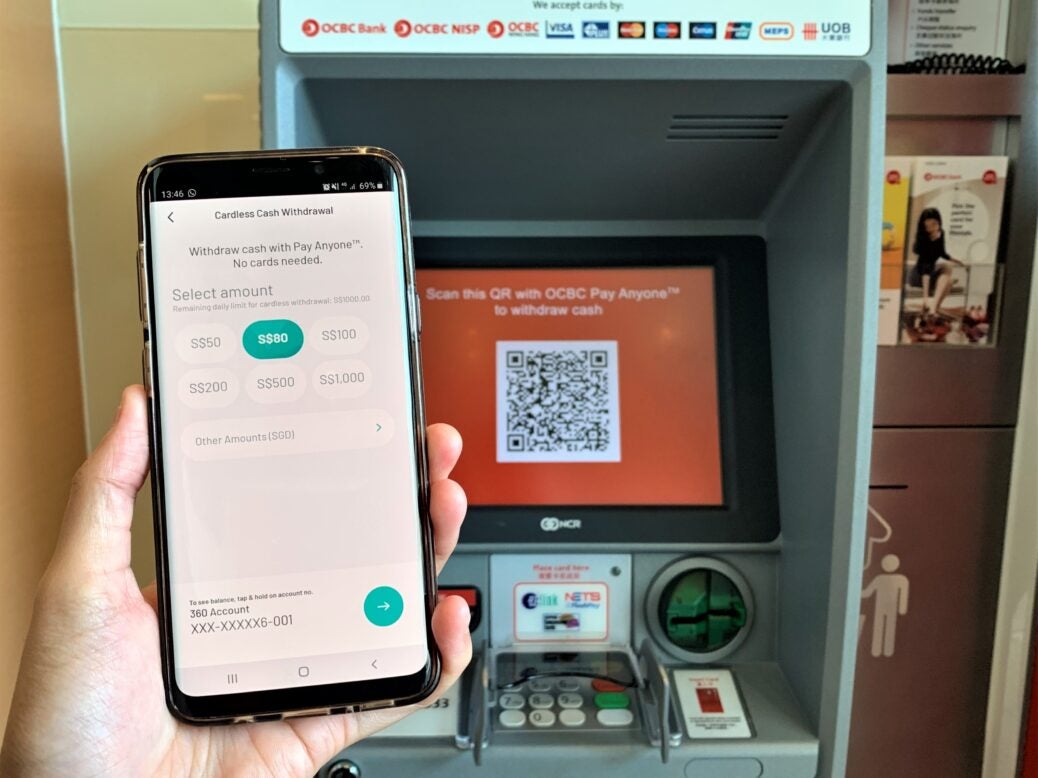 Over the past few years, countries across the globe have been moving towards a cashless society. However, a new trend appears to be emerging instead – a select number of banks have been turning their focus to launching cardless ATMs. Evie Rusman, looks at some of the banks leading the way
Within the last 12 months, banks have put innovation at the forefront with the launch of features such as cardless cash withdrawal. The latest bank to jump on this trend is India's ICICI Bank.
In January, ICICI Bank launched a new ATM facility enabling customers to access cash without the need for their card.
The service allows customers to withdraw cash from 15,000 ATMs through the bank's app iMobile. The daily transaction limit as well as per transaction limit is set at Rs 20,000 ($281).
Anup Bagchi, Executive Director, ICICI Bank, said: "ICICI Bank has been at the forefront of digital innovations since its inception. The offering of 'Cardless Cash Withdrawal' from iMobile enables our customers to withdraw cash securely and conveniently for everyday usage and purchases, all from the convenience of their mobile phone."
To access the service, customers will be given a PIN and a One Time Password (OTP).
SBI
Another Indian bank leading the way is SBI. SBI's 2020 transformation strategy is to focus on five key areas: customer service, corporate credit revamp, digitisation of banking operations, synergy between subsidiaries and human resource.
In addition, the bank has had a strong focus digital technology and in 2019 made YONO Cash available to its customers enabling cardless cash withdrawal through ATMs.
Through YONO Cash, customers can take out money from around 20,000 SBI ATMs across India. SBI was the first bank in India to offer this kind of service.
CommBank
Australia's CommBank also has a cardless cash withdrawal feature – like the others, customers must download the bank's app where they will receive a PIN allowing them to withdraw cash.
CommBank customers can access up to $500 day, more than ICICI Bank's offering.
The bank also allows customers to make cardless ATM deposits through using a QR code.
However, in October 2019, CommBank suffered a major outage when its cardless cash services as well as PayID and BPay went down.
Fraud
When it comes to using digital technology within banking, security is always a worry. Nowadays, fraudsters are creating and implementing more sophisticated methods to carry out cybercrime. Therefore, customers must take caution when using cardless services.
For instance, in December 2019 there were reports of scammers in Australia using banks' cardless cash features to trick customers.
According to the Australian Taxation Office (ATO), a total of 622 people paid more than $2.1m in 2019 to scammers impersonating the ATO.
Some scammers were reported to have used cardless cash services to commit fraud by tricking victims into reading the code to them. Furthermore, some used email and WhatsApp.
Karen Foat, Assistant Commissioner, ATO, says: "In October, we also saw a spike in email and SMS scams, often asking people to update their personal details. These scams usually contain links to fake online services to get personal information that enables scammers to steal your identity."