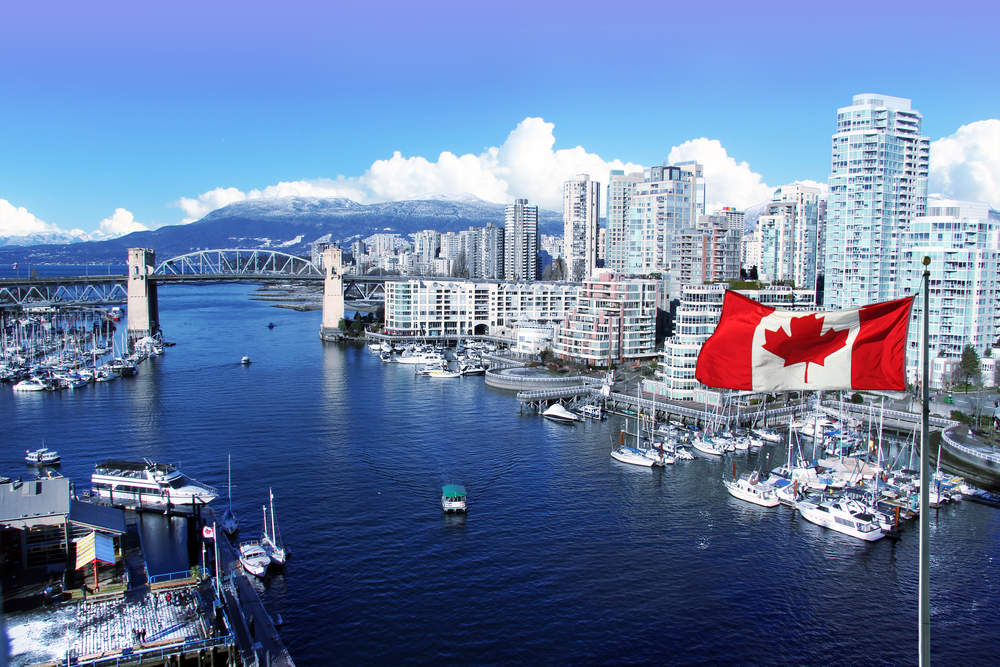 Open-loop prepaid cards are expanding into new segments such as millennials and the gig economy in Canada. Robin Arnfield reports.
Fintechs such as Koho, Mogo Finance Technology, Marqeta, and Instant Financial have tapped into the demand from younger Canadians and gig economy workers to have quicker access to their money via prepaid cards.
Koho and Mogo offer instant spending accounts, while Instant Financial enables hourly-paid workers to receive their daily pay directly on prepaid cards. Another innovative Canadian prepaid card company is Payment Source, whose technology enables consumers to reload their prepaid cards at Canada Post locations across Canada.
Canada open loop growth
According to Payments Canada's 2017 Canadian Payments Methods and Trends report prepaid cards are the fastest growing POS transaction type in Canada, growing 7% year-on-year in value to around C$20bn in 2016. This includes open- and closed-loop prepaid cards as well as virtual prepaid products purchased through mobile app stores.
However, prepaid transactions only accounted for 1.2% of total transactions by volume and 0.2% by value in 2016, Payments Canada says. Formerly known as the Canadian Payments Association, Payments Canada runs the country's core payments infrastructure.
"Benchmarking Canada against the US prepaid card market reveals a lot of room for growth here," says Peter Read, president of Peoples Card Services, which is owned by Vancouver-based Peoples Trust. "Our prepaid card market hasn't developed as fast as the US, as we lagged behind them in getting our market going. Also, we have far fewer unbanked consumers than the US. But, when US prepaid program managers enter the Canadian market, they find they pick up an extra 10% of their business by providing the same products such as GPR (general-purpose reloadable) cards here as they do in the US."
Read says that the Canadian GPR prepaid card market is being boosted by the rollout of apps that let people manage their spending and set savings goals and by issuers adding cheque-capture to their prepaid cards. "Two other segments that are growing fast in Canada are open-loop gift cards, and business incentive prepaid cards," he says. "An area of potential growth is businesses issuing their staff with prepaid cards that can only be used for specific purchases, like the prepaid cards issued via Marqeta to delivery drivers to pay for items they are collecting."
Market study
"Canadian Open-Loop Prepaid Market: 2016," a report compiled for the Canadian Prepaid Providers Organization (CPPO) by Mercator Advisory Group, reveals 17% growth in the Canadian open-loop prepaid card market between 2015 and 2016. "Growth in all nine active segments of consumer-, corporate- and government-funded prepaid cards drove the market to C$3.6bn in total dollars loaded onto cards," the CPPO says.
The study found that in 2016:
GPR card loads totalled C$1.8bn, and the average load onto consumer-funded cards was C$649;
Open-loop gift card loads totalled C$1bn;
The corporate incentive category had C$189m in total loads. This segment remains small versus the US market, showing strong potential for growth, the CPPO says;
The average load onto corporate-funded prepaid cards grew 11% from CAD$125 to CAD$140, reflecting increased adoption by Canadian businesses to move cheque payments to prepaid cards.
"We're definitely seeing prepaid card activity in the gig economy," David Eason, the CPPO's chairman, says. "Prepaid is becoming more popular, as gig economy workers want to be paid daily rather than weekly, and using prepaid cards is a great way to do that. But currently deposits on Canadian prepaid cards are not covered by CDIC insurance. Admittedly, most people using prepaid cards don't hold significant amounts of money on them."
Eason says that the Canadian banking community and regulators need to update their perspective on whether prepaid cards are deposit-taking accounts. "To date, prepaid cards are only partially considered as deposit-accepting accounts," he says. "Regulators don't like prepaid cards being marketed as bank account replacements as they don't have all the attributes of bank accounts like CDIC insurance. As more and more Canadians start to use prepaid cards for deposits, the regulators and the Department of Finance will start to have discussions on providing CDIC insurance."
Eason says more and more millennials are using prepaid cards as an alternative to credit products. "Once prepaid cards can have CDIC insurance, they will become more mainstream and prepaid card transactions will grow," he notes.
Koho and Mogo
Koho's prepaid Visa card, which is linked to a mobile personal financial management (PFM) app, is issued by Vancouver-based Peoples Trust, a federally-chartered financial institution. Mogo's prepaid Visa card is issued by Home Trust, a subsidiary of Canadian mortgage lender Home Capital.
Mogo says that between August 2016 and November 2017 its user base doubled to over 500,000 Mogo members. "Since 2014, the number of members on Mogo's platform has grown annually at an average rate of 114%," it says. Mogo offers free credit monitoring, the MogoMortgage digital mortgage account, the MogoCard prepaid Visa card and digital spending account, and the MogoMoney loan account, whose "Level-up" programme rewards consumers for consistent payments.
Koho launched its Smart Spending Account and linked prepaid Visa card in April 2017, and has since added cashback rewards and bonuses for referrals.  In September 2017, it secured an additional C$8m in funding from its existing investors, having previously received C$2.5m in funding.
"We've been growing very quickly and have doubled (our user numbers) in the last two months," Dan Eberhard, Koho's CEO, says. "The majority of our transaction volume comes from people using their Koho card as their primary spending account. Customers can open accounts electronically with Koho in four minutes. They need an existing account with a Canadian financial institution, but we don't rely on their bank for KYC. We do our own KYC based on credit files."
Eberhard says Koho acquires new customers for 10% of what it costs banks to acquire customers. "We're ramping up our marketing," he says. "We will be adding support for Apple Pay in the near future – the tokenisation provided by Apple Pay is a very important security feature. In Q2 2018, we'll launch a merchant network where Koho cardholders will receive rewards for using their cards at participating retailers. During 2018 we also intend to offer credit products to our customers."
Scotiabank
One of Canada's top five banks, Scotiabank offers gift cards and reloadable prepaid Visa cards to its retail customers, and also has a corporate prepaid card business.
Scotiabank issues prepaid cards with two companies: the North West Company which runs a network of retail stores in Canada's sparsely-populated Northwest Territories; and Berkeley Payment Solutions. With North-West Company, Scotiabank issues the We Financial Visa Prepaid card, which is designed for people unable to easily get to traditional bank branches.
"Berkeley manages several hundred prepaid incentive and reward card program on behalf of Canadian corporate clients," says Michel Cardinal, Director, Commercial Cards at Scotiabank. "Its business is rock steady and continues to grow."
Scotiabank is working with Berkeley to launch prepaid cards for the business relocation market, says Cardinal. "We're now starting to see businesses issue prepaid cards to employees to cover their relocation expenses, instead of asking them to supply an invoice for their costs," he notes.