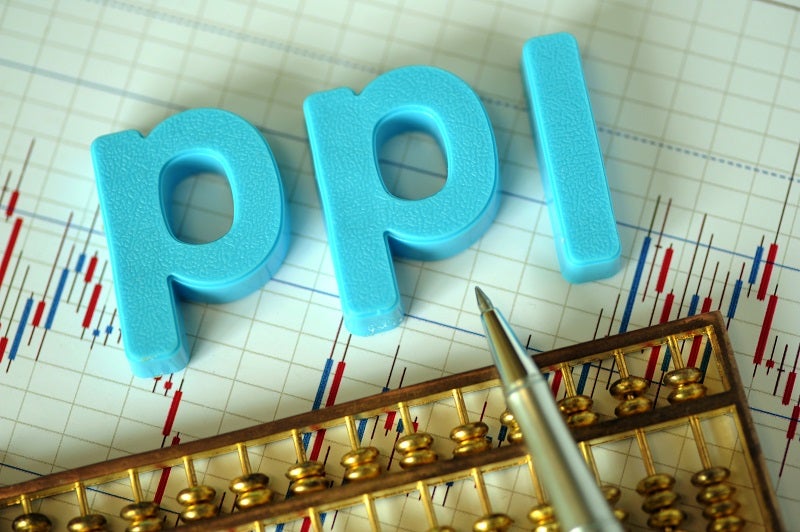 A decade after the riotous PPI scandal, the Covid-19 pandemic is giving new life a feud that never died. Mohamed Dabo reports
The Payment protection insurance (PPI) is designed to protect the policy holder in certain circumstances where they are unable to make payments on a loan, credit card, or mortgage, for example.
As many as 64 million PPI policies have been sold in the UK, mostly between 1990 and 2010, some as far back as the 1970s.
Since a huge scandal broke out a decade ago, PPI has been mired in controversy and court battles involving insurers, banks, individuals, businesses, and regulators.
Here's how the scandal erupted:
PPI was almost routinely added to financial agreements such as loans, credit cards and mortgages, particularly from the 1990s to around 2010.
It became controversial because it had been widely mis-sold – it was unsuitable for some people, people did not realise it was optional or, in some cases, they did not even know they had a policy.
When these facts came to light, the issue became "the biggest mis-selling scandal the Financial Ombudsman Service (FOS) has ever seen".
PPI providers found themselves in the crossfire as the debate enflamed passions and raised charges of profiteering and other unscrupulous practices.
The PPI scandal has seen firms pay back at least £33bn since January 2011 to customers complaining about policies.
The pandemic has rekindled a simmering warfare
Following the Covid-19 pandemic and the subsequent lockdown, many businesses called on their insurance to cover the consequential interruption to their business.
Given the significant number of potential claims, insurers were understandably reluctant to pay out, with insurers seeking to rely, in some cases, on very narrow or vague policy wording to support their position.
This led to disputes with many insurers who have, in many instances, declined to cover claims.
In response to numerous complaints by policy holders, the Financial Conduct Authority (FCA) asked the High Court to make a ruling on how a representative sample of Business Insurance policies respond to Covid-19 related losses.
The hearing took place in July 2020 and heard from representatives for the FCA (on behalf of policy holders) and various insurers. The Court was asked to consider 21 different policies, considered to be broadly representative of those in use.
The Judgment was handed down on 15 September, with the High Court finding in favour of the FCA (and therefore the policy holders) on the majority of the key issues.
This is generally good news for policy holders, who may now be able to proceed with their claims.
The FCA on PPI: the reverberations of decade-old controversy
The 2011 scandal gave the PPI a bad reputation, even though it can still be a useful product in the right circumstances.
In April of that year, the UK's banks lost an attempt to prevent new regulations on how they should sell PPI.
The Financial Conduct Authority (FCA) found that the policies were mis-sold on a massive scale to those who did not want or need them, or who would have been unable to make a claim.
The regulator introduced rules that mean customers can complain that a bank or other provider earned a high level of commission, but didn't tell the customer when they bought it.
The watchdog now provides information about PPI and can help you understand it, but cannot give advice about an individual's circumstances or complaint.
Products sold with PPI
PPI was often sold with credit or loan products, such as:
Loans – this includes personal loans, business loans and student loans
Credit cards
Store cards –  usually from high street stores
Catalogue credit
Mortgages including second charge mortgages e.g for a conservatory
Loans secured on your home in addition to your mortgage​​​​​
Overdrafts
Car finance or something else bought on credit, such as a sofa – this may have been called a 'finance agreement' or 'hire purchase'
Home shopping accounts – this includes a catalogue account
Home improvement loans – such as for a kitchen, bedroom or sofa.
PPI compensation claims
A huge PPI compensation industry has developed, populated by claims management companies (CMCs).
They act on customers' behalf and then take a slice of the payout. Critics argue that CMCs are not needed because people can make their own claims, but the companies say many of these people would never claim at all.
Some CMCs are alerted to potential customers by agencies that deal in leads generated by unsolicited text messages or recorded calls ("press '5' to speak to our claims department").
Most mobile phone owners will have received a text that says something like "we have been trying to contact you regarding your PPI claim, we now have details of how much you are due", or "Important – you could be entitled to £4,856 in compensation from mis-sold PPI. Reply for info."
It's singularly unwise to reply. The texts are a lie. The spammer responsible has no records relating to the recipient.
The senders are often based overseas and, if they get a positive reply, sell on the details to agencies for as much as £200 each.
In the same way as unsolicited phone calls, they are sent out in automated batches, rather than referring to an individual recipient's circumstances.
Unexpected windfall
Most successful claimants receive hundreds, or thousands, of pounds, in PPI compensation.
The government-backed Money Advice Service says that 85% of claimants eventually get a payout. This can be particularly welcome during a time when household budgets are squeezed.
Of course, the perception of a happy windfall is slightly skewed. This is money that people are owed to put them back into the position they should have been in, had they not been mis-sold PPI in the first place.
How were the banks mis-selling PPI?
Payment Protection Insurance is designed to cover loan or credit card payments if you cannot work, for example, if you become ill or lose your job.
Banks and other lenders sold PPI to their customers without fully explaining what it covered.
In the worst-case scenarios, the banks/lenders lied to customers by telling them it was a compulsory element of a loan, or they simply added it without the borrowers' consent.
The High Court heard a judicial review that was brought forward by the British Bankers Association (BBA) against updated rules of the Financial Services Authority (FSA) and Financial Ombudsman Service (FOS).
The judge's rejected the BBA's claims that the rules were unfair because they were retrospective.
The FCA introduced rules that mean customers can complain that a bank or other provider earned a high level of commission, but didn't tell the customer when they bought it.
As a result, banks have spent a lot of money to fight PPI claims in court.
For example, NatWest has reportedly spent more than £10,000 on individual court cases. This is despite a deadline for mis-sold PPI ending in August 2019 after banks paid out £38bn.
The battle rages on amid the Covid-19 pandemic.