Innovation is the driving force behind the best banking banking apps in the US. Over the past five years, banks have started to encounter stiff competition from challengers that promote a enhanced digital-only experience. Briony Richter reports
What can set them apart? Nowadays, more consumers are banking online, so a unique, convenient and eye-catching mobile banking app is exactly what can set a bank apart from other competitors.
Almost all of the top mobile banking apps in the US scored 4.7 but differed in individual ratings between the Apple Store and the Google Play Store. Here are a few examples of the some of the best apps rated that offer some unique features and incentives.
The best banking apps in the US: Capital One takes top spot
Capital One gained the highest ranking in our best mobile banking apps in the US, scoring an impressive 4.7 out of 5.

On the Google Play store, users praised the app for its safety tools and instant notification feature. Easy to navigate through, it comes with all the major banking functionalities.
These include:
Check balance,
View past and present transactions,
Transfer money securely and receive it,
Furthermore, it's seamless platform enables users to manage multiple accounts within the app.
In addition, customers of Capital One can access Zelle which offers mobile deposits, online bill pay, and digital payments. It's extremely quick, with money typically arriving in a recipients account in minutes.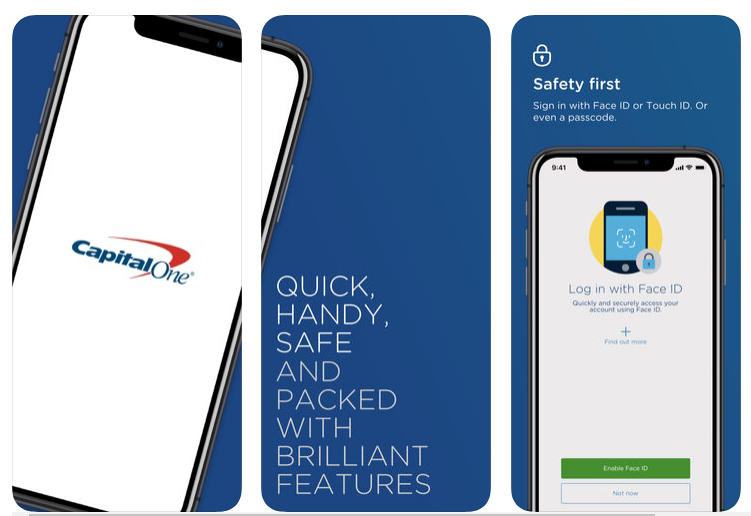 JP Morgan Chase hot on Capital One's heels
JP Morgan's mobile banking, Chase Mobile also scored 4.7 but had a slightly lower ranking among android users than Capital One.
Almost every single person reviewing the app on the Apple Store comments on how great the app looks, with information given in a clear and simple fashion. One of the newest features that is offered allows customers to get cash out from an ATM without using a card.
While the ATMs are not contactless yet, users can get a code from their app and use that to withdraw money.
However, despite its new innovative features, many customers are struggling with the resetting process. One commented that it became extremely difficult to get back into the app after resetting her password and using Touch ID. Glitches are most certainly common but they have to be straightened out almost immediately to keep customer satisfaction high.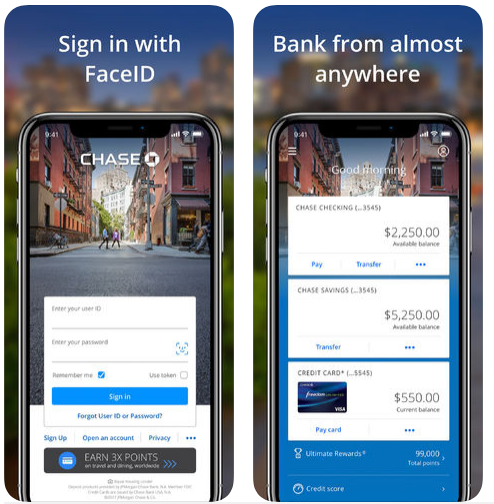 Bank of America: happy for cashback
The Bank of America mobile banking app scored a very respectable overall 4.6 out of 5.
The app offers all the normal functionalities that a consumer would expect from a mobile banking app. Furthermore, it offers customers a budgeting tool. This helps them manage their finances in a way that suits their individual needs.
However, one of the most popular incentives is its cash back offer. Users can access the BankAmeriDeals which reveals where a customer can earn cash back from.
All a user needs to do is:
Click

 the cash back deals you want right in 

Online or Mobile

 Banking

Shop

 with an eligible Bank of America debit or credit card

Earn

 cash back and your account will be automatically credited within 30 days following redemption

Activate

 and redeem deals to earn Coins.
The best mobile banking apps in the US all offer a range of unique features. They aim to increase customer satisfaction and embracing more digital solutions. It's now a vital part of banking innovation.