Technology behemoth Apple has finally announced the release of the long-rumoured Apple Card. However, with plenty of credit cards in the market, is it too late to gain decent market share? And is it even innovative enough to get any attention? Patrick Brusnahan writes
The Apple Card, powered by Goldman Sachs and Mastercard, is both a virtual and physical card.
The physical card offers 1% cashback; on a smartphone it offers 2%; when used to purchase Apple products, the consumer gains 3% cashback.
In addition, there are no late fees or penalty rates. Cards can be frozen in case of theft or fraud, and replacements of the physical titanium card are free.
Excitement
Apple CEO Tim Cook believes the Apple Card will be "the most significant change in the credit card experience in 50 years".
He certainly is not the only person excited by this product. Michael Rolph, CEO of Yoyo Wallet, believes it could shake up the industry.
He says: "For a tech company of its mammoth size, Apple has been very quiet in this space until now, having launched Apple Pay more than four years ago. So the first question to ask is: why now?
"Well, first and foremost, if you are Apple, you'll recognise that the hardware you've been providing over the years has effectively run to the end of its growth cycle. Nowadays, everyone has smartphones and laptops.
"So moving into financial services can only be seen as a natural next step – over 0.5 billion people on the planet have an Apple account, which means they already have a colossal ready-made marketing base to provide these new services to."
Rolph continues: "Also remember: Apple doesn't do product in the way that most other companies historically have done product. Apple does experiences that happen to have product features.
"While we've yet to see the Apple Card in real action, Apple's demo revealed, for the first time, a beautiful user-designed experience around a card product. It looks to me that Apple's view is that it is the user experience around the relationship with credit that it is looking to fix. What does this mean if you are an existing lender of credit – i.e. a bank? In short, I think it should make them sit up!"
Motie Bring, general manager – EMEA, global enterprise e-commerce at Worldpay, comments:
"Apple has always been at the forefront of driving change in consumer behaviour, offering new services to cater to shifting tastes, from how we consume music and content to how we pay. While digital wallets may have been around for years, the introduction of the Apple Card brings a new evolution in their development.
"Recent Worldpay research found that whilst over 60% of consumers believe smartphones will replace physical wallets within the next five years, barriers to adoption still lie in consumer perceptions around security and tangible benefits. The additional features and functionality offered by Apple Card could address these concerns."
Bring continues: "By seamlessly linking digital payments with rewards and loyalty, the tech giant is answering consumer demand for more universal and integrated ways to spend and save, with analytics and insights through optimised data to help with budgeting.
"The use of biometrics should offer greater peace of mind when it comes to security. By keeping Apple Card and Pay on the phone, the company is ticking off what shoppers value most: ease of payments, security of details, and usability of digital wallets."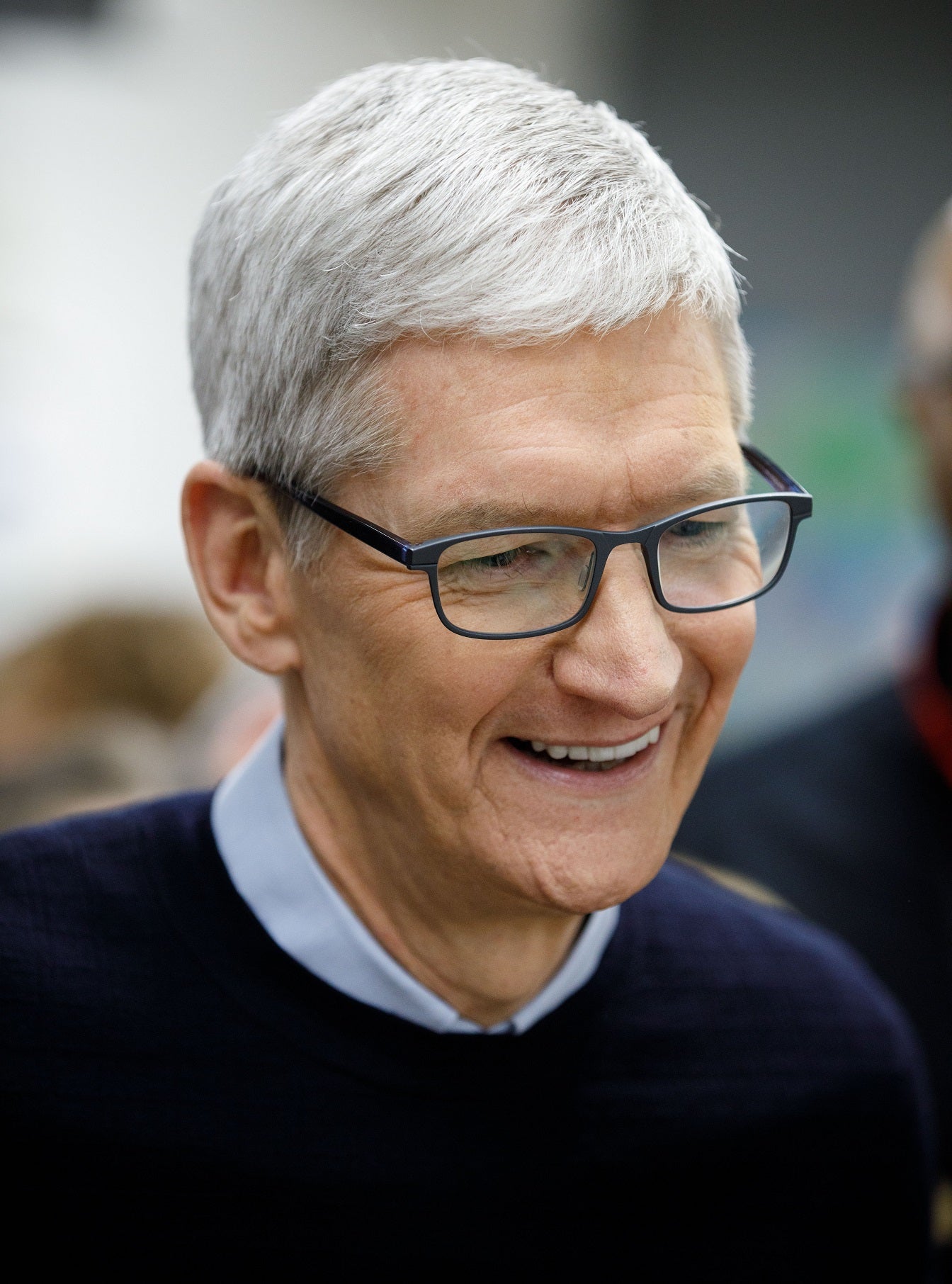 Apple innovation
Apple has obviously made entries into the payments sector before with its Apple Pay product, which allows consumers to make contactless payments with their Apple smartphone.
According to GlobalData, it had 253 million users as of August 2018. In addition, 20 million merchants globally – including 4.5 million in the US – accept the solution. As a result, it had recorded more than 1 billion transactions by the end of the third quarter of 2018.
Nevertheless, the US saw 114 billion total card transactions in 2018; Apple Pay clearly still has a lot of catching up to do. So, is the Apple Card actually that good a product? Its interest rates are predicted to be between 13% and 24%, which is not particularly low in the US where many banks offer credit cards with 14% interest.
In addition, credit unions have an average interest rate of 11.71% according to the National Credit Union Administration. Price is not, it would seem, a key differentiator for the Apple Card.
Sankar Krishnan, executive vice-president of banking at Capgemini, comments: "It was fascinating to see the impact that Apple Card and Marcus can have on the consumer community, especially in the US. As you recover from the brilliance of the strategy, the mind pauses to take note of the following: there are a multitude of companies – Radiius and paywithbee.com, which survived Coin and similar companies come to mind – that can do the same for the other banks with which Apple does not have a tie-up with."
Krishnan adds: "The announcement – of more details are awaited – seems to give the Apple Card a distinct advantage, as other users give away part of their fee to be on the Apple Pay Wallet.
"I suspect it is not as free as the brilliant visual suggests, but hopefully the consumers win. Either way you have to commend the quality of the launch and the fact that the Apple stock price does not possibly consider the fees from the card business."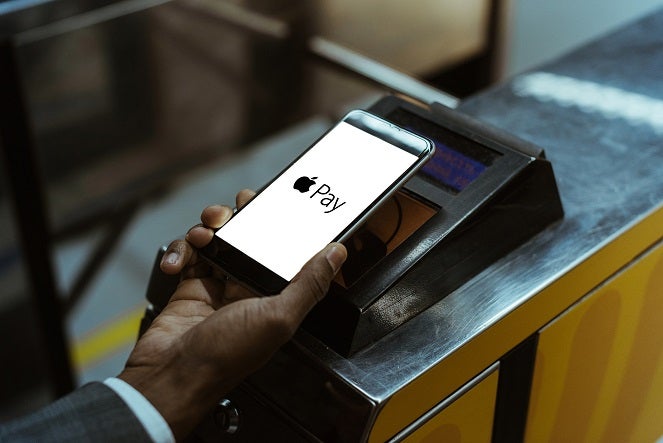 Enjoying the new?
Apple products, even if they are not totally innovative, do succeed in getting the consumer's attention.
The Apple brand is too strong for them to launch with merely a whimper. According to Interbrand, it was the world's most valuable brand in 2018, worth $214bn, a 16% rise from the previous year.
Curve founder and CEO Shachar Bialick says: "Apple's introduction of the Apple Card was long anticipated. It has copied the challenger banks' playbook, with no fees, and slick card design. It may be too small a step and a tad too late; however, it's a step in the right direction.
"Like Curve, we believe Apple will try and build an OS for money; a platform that will move banking to the cloud. What prevented Apple from being able to move banking as we know it to the cloud was the relatively low frequency of use of Apple Pay."
Bialick continues: "The Apple Card, although nothing special, accompanied with the strength of the Apple brand, allows Apple to increase frequency of use, and with it, take it a step closer to joining the new category Curve is building – an OS for money."
Lu Zurawski, payments practice lead at ACI Worldwide, adds: "The Apple Card may provide genuine excitement for those of us who see the need to move away from traditional cards, toward more secure mechanisms, with in-built security to support stronger authentication, privacy and more personalised consumer experiences – and the switch from plastic to titanium is a nice touch.
"The steer from card to app/mobile is where the real action will be found, and as consumers continue to familiarise themselves with mobile-initiated payments options, it will not be a surprise to see alternative payment methods emerging that keep consumers, banks and retailers happy."