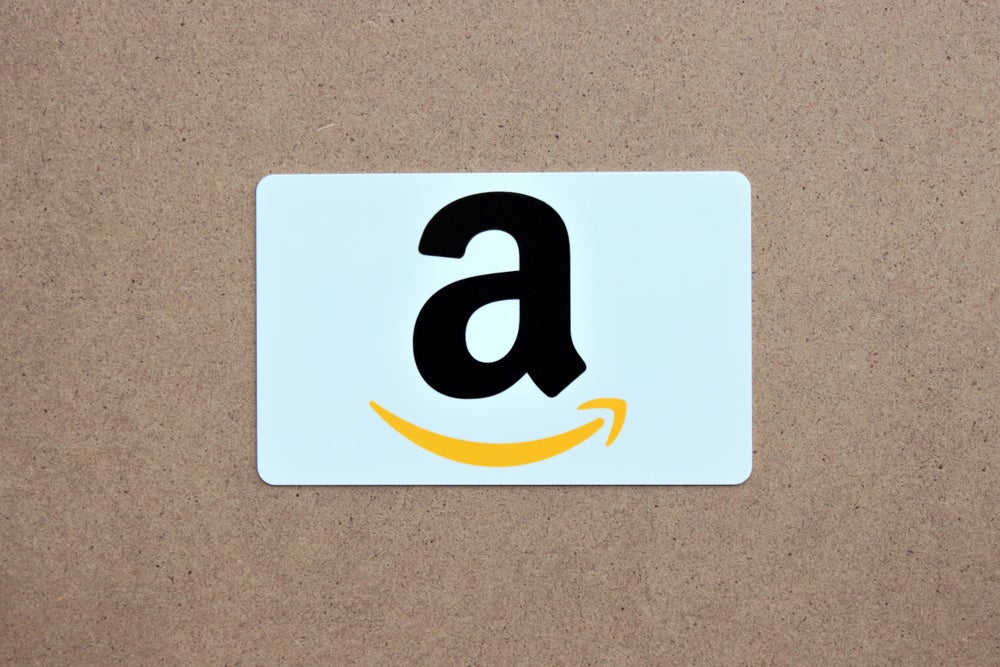 E-commerce giant Amazon has launched a credit card for people with low credit scores. While it has services that could aid such consumers, is another card really the way out? Patrick Brusnahan writes
Dubbed Amazon Credit Builder, Amazon's new credit card is available exclusively to members of its Prime service.
The card was developed in collaboration with Synchrony Financial. Customers can deposit between $100 and $1,000 into a Synchrony Bank account, which will serve as their credit limit. However, the no-annual-fee Amazon credit card can only be used only on the company's website.
Similar to Synchrony's existing Amazon Store card, the Amazon Credit Builder programme will offer Amazon Prime members an appealing 5% cashback on purchases. It will also offer customers tips on building credit.
Customers that have held an Amazon account for six months or more will be eligible to upgrade to the Amazon Store Card. The application process is same as for other Amazon cards, with the main downside being that the new credit card comes with a higher APR of 28.24%.
It could be comforting for consumers to hold a credit card with a brand they recognise. Amazon, according to BrandZ, is the world's biggest brand, having recently been valued at $315bn, a 52% rise from 2018, moving above Apple and Google for the first time.
Speaking to CI, Brandon Spear, president at global B2B payment and credit solutions provider MSTS, says: "Amazon is creating an inclusive payment environment for both current and potential customers by partnering with Synchrony to launch its new Amazon Credit Builder credit card option. Specifically designed for those with poor credit, Amazon is now able to deliver rewards credit and build loyalty with more customers than it had previously been able to reach.
"B2B companies should consider cues from B2C and Amazon's priority to the customer's purchasing experience. It is as simple as evaluating the customers they may be missing with their payment options, especially as it relates to e-commerce."
Spear adds: "Credit cards are often the go-to choice for B2B e-commerce transactions, but they are not always the preferred payment method for the buyer. Consider other payment options including Credit as a Service's InvoiceMe (invoicing for e-commerce), extending net 30-plus terms or financing purchases over time. This results in a deeper relationship with the buyer, increases sales, and engenders loyalty by breaking down the barriers to purchase."
Matt Schulz, chief industry analyst at CompareCards, adds: "Secured cards are my favourite cards to recommend to folks with crummy credit or those who are new to credit, because they're a low-risk way to work to get your feet under you. Except for the deposit, they work like most any other credit card, but the typically small credit lines mean that there's only so much damage you can do on a spending spree.
"This is the first secured retail credit card I recall seeing. Retail cards are popular with folks with thin or imperfect credit in part because they're easier to get than your typical bank credit card. However, they also typically come with sky-high interest rates and other unfavourable terms that make them a dangerous choice for credit newbies. Introducing a secured retail card seems like a good choice that has a chance of being popular with consumers."
"For a secured card, the rewards are pretty strong," he adds. "A $40 gift card after you make the deposit and ongoing 5% cash back at Amazon will be compelling for those considering a secured card."
The fine print
However, Schulz also advises caution with the card. "There are a few fine-print details that consumers should be aware of: the card can only be used at Amazon, and it will take up to two weeks to activate the card once your deposit is received.
"The card also comes with a special financing offer that, like most special financing offers, can be great if you follow the rules, but can pack a big surprise at the end if you don't know what you're getting into.
"With the Amazon card's special financing, you pay no interest for up to 24 months – the length depends on how much you spend – if you pay the purchase in full during the introductory period. However, Amazon says: 'Interest will be charged to your account from the purchase date if the promotional balance is not paid in full within the promotional period'. That means that if you don't pay your whole purchase off during the introductory period, you can get stuck with a big bill. That can be a really unpleasant surprise."
Similar to the Apple Card, Amazon's latest product is being heavily hyped. The difference is that Apple is aiming at a much wider demographic with its card, while Amazon's effort is honing in on one specific segment.
While that is all fine and good, stating that a product will genuinely benefit those with debt is potentially a very slippery slope. If it does not work, who is to blame?