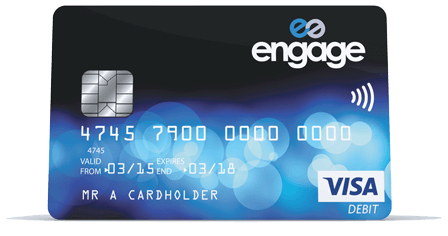 Exclusively available through local credit unions, an Engage account provides an alternative way to bank. Deborah Levy, managing director of Contis Group's Engage business unit tells Briony Richter about the products and services offered in the programme.
The Engage current account has most of the features you would expect to find from a 21st century bank account. There is also a free mobile banking app and a contactless Visa debit card. Engage is unique in that its accounts can be accessed through a number of credit unions under the same brand, helping boost credit unions' profile and increasing the number of customers joining.
Deborah Levy, who started her role in November of 2017, tells CI: "I'm delighted to have joined Contis. The business has invested heavily to build a payments platform capable of supporting a wide range of products with the potential to change the way that underserved customers are able to manage their money."
The Engage current account functions almost exactly the same as a normal high street bank account, except that it can only be accessed through a customer's local credit union. Talking about Engage, Levy states:
"We have invested £20m ($28m) into the development of this platform. It brings with it, a real offering without the inflexibility of the traditional banking systems. Engage is an incredibly powerful brand that has been specifically developed, and designed for the credit union sector."
Traditionally, credit unions specialised in savings and loans but have recently been expanding the services they offer.  There are approximately 450 credit unions in the UK, 35% of these are in Northern Ireland.  It's a sector that has been expanding significantly in recent years.
Levy adds: "Approximately 150 credit unions have signed up. Of those, 10 are in the top 25 credit unions in the UK. We might be servicing, in one regional area, a predominantly underbanked population.
"These financially underbanked segments have significant challenges in being able to access a basic bank account. Through the credit unions, our primary goal is to fill that gap and give those people the basic right to own a bank account and handle their money."
The Engage account allows customers to set up standing orders, withdraw cash from ATMs and transfer money. A customer can also have their wages paid directly into their account and pay cash in at any PayPoint. There is no overdraft facility which means customers will avoid overdraft usage fees, paying interest on borrowing and potential penalty fees for going over an overdraft limit.
Levy explains how she drives the message of Engage across the credit union sector.
"As it is unique to credit union sector, it's been about collaborating with the individual credit unions.   We work at association level and regional level as part of our roll-out plan.
"The customer demographics that will use Engage are, primarily financially vulnerable. What we do is reach out, listen to our customers and ask our client credit unions what we can do to help further service their clientele."
The retailer rewards programme is a key part of Engage. There are around 30 retailers signed up to the programme, including ASDA, B&Q, New Look, M&S and many more. Engage also has over 1600+ online cashback rewards, discounts and vouchers. The average Engage customer can earn £7 to £8 a month cashback from just doing their weekly shop and that money will go directly into their account.
Asking why customers should pick Engage, Levy said: "The unique selling point for the Engage programme is that we offer a variety of products and price points.
"We have our junior account programme. It's a programme for children between the ages of 8 and 16, with full parental control. I like to call it 'contactless pocket-money'.
"The Classic account is specifically designed for the underbanked. We offer them a step change in functionality but at a steady pace. Customers can choose between a monthly fee or a per transaction fee, depending on how much the card is used.
"Then we have the current account which is the fully-fledged, direct debit-enabled, alternative end-to-end bank account. There is a charge on this one as well, but again, the customer has the choice between monthly or per transaction fees. That flexibility is crucial.
Also part of the programme is a money management tool that helps customers budget and handle their money. The setback is the cost that comes with it, in the form of monthly, per transaction fees and, with the Classic Account a £0.75 charge to withdraw money at ATMs. Levy highlights that the majority of Engage customers recover their fees through the retail rewards.
Although it can only be accessed through a credit union, Levy has her eyes set on expanding the programme, strengthening its UK base and venturing into the European credit union market. With all its products and services, the Engage team want to see it become an account for everyone.