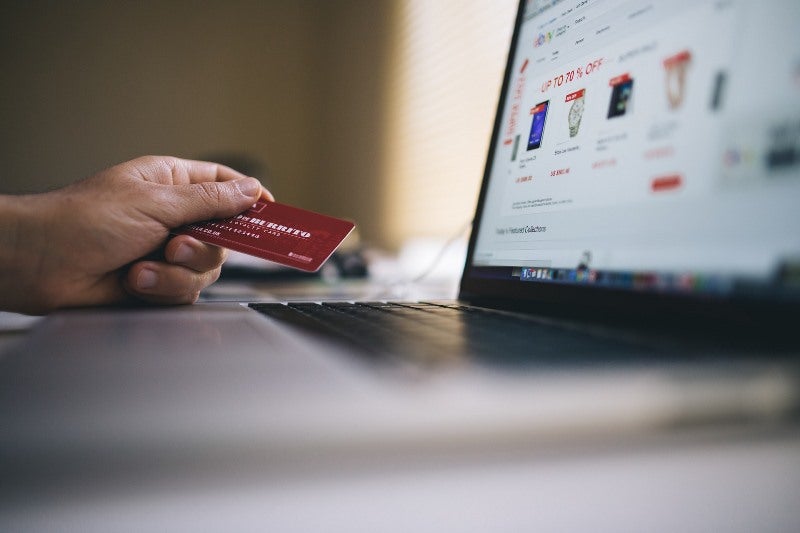 As internet connection becomes more popular, an abundance of e-commerce sites has emerged to tap into Africa's growing online consumerism. Mohamed Dabo reports on a transformative new trend
Contrary to popular belief, Africa has one of the most digitally connected populations on the planet, with 400 million internet users, McKinsey & Company reveals in a comprehensive report.
"Africa's booming e-commerce sector can not only jump-start small businesses, but also help large companies enter a market full of energised consumers," the report notes.
Research conducted by Mastercard predicts that digital commerce will continue to grow in most of Africa over the period to 2030.
"It may even generate more than $500bn a year by 2030, equivalent to close to 10% of expected continental GDP," Mastercard says.
Digital commerce is still nascent across Africa, generally at levels of well below one percent of retail commerce, compared with 14% and above in market leaders such as the US and China.
The scores for African countries on the Unctad E-commerce Readiness Index are generally low; however, growth rates in Africa appear to be accelerating in various places. And with strong tailwinds such as increased internet connectivity and the growing reach of domestic digital payment systems, it is all but certain that digital commerce will continue to grow.
Disrupting sectors 
Digital commerce deploys new technologies in ways that have effects on the physical economy of goods and services.
It has not only disrupted entire economic sectors such as retail and travel, but also undermined the effectiveness of traditional approaches to policy in areas such as crossborder taxation.
More than ever, e-commerce offers merchants rich potential to improve the customer shopping experience, increase sales and future-proof their business. Additionally, 15-20% of global e-commerce transaction value is already international. This trend is steadily progressing across B2B and C2B use cases, driven by low-cost transport, smallitem purchases and increasing comfort with transaction security.
The SME segment stands to benefit the most from cross-border payments' convergence and simplification, given that larger corporates have long had access to most of these capabilities.
Remaining hurdles 
Worldwide physical delivery has been undertaken largely by national post offices, although all digital commerce giants have increasingly built their own sophisticated logistics networks as an area of competitive advantage.
In Africa, physical delivery poses a particular problem due to often ineffective post offices, lack of clear addressing systems, and the poor quality of road infrastructure.
Unlike countries such as China, digital commerce in Africa is still nascent, and it will be interesting to see if China's e-commerce success story is a portent of what might happen in Africa.
The E-commerce Readiness Index is one measure of the current potential for digital commerce in Africa. It combines existing data on internet connections, secure servers, payment accounts and postal infrastructure to create a scale of readiness ranging from zero to 100%. In general, of all continents surveyed, the lowest-scoring countries are in Africa.
Among the leading markets in Africa are South Africa, Kenya and Nigeria; however, it is also clear that there is a great diversity of starting positions across the continent, so any wider discussion of policy measures will ultimately have to be grounded in specific local contexts.
Ever-widening range
Although digital commerce is at an early stage in Africa, its reach is already widening. Research by FIBR, a programme run by research and advisory business BFA Global with the support of the Mastercard Foundation, shows that African younger generation is already moving online.
Micro-entrepreneurs perceive the online marketplace as something that far exceeds anything that would be available in the offline world, and they are already using the E-commerce Readiness Index.
However, trust remains a major problem: the reputation of one platform does not extend to the next, and there are as yet no platforms with a pervasive reach.
Research by Mastercard also showed young entrepreneurs relying on relatives to provide e-commerce-relevant skills such as photography, copywriting and customer service, among others.
While digital commerce is in its early stages in most African countries, it may be more susceptible to national policy choices now than at a later stage, when it is more entrenched. The next few years may therefore provide a window of opportunity for prescient policy action. African policymakers may be able to expedite the growth of digital commerce, even in the absence of an international agreement.