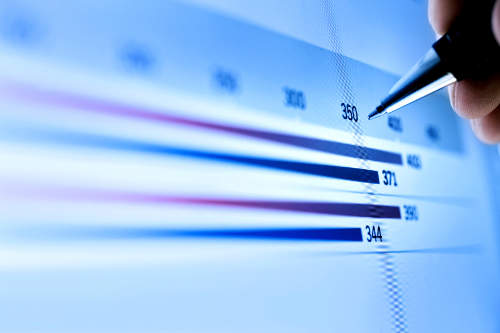 A new report from the consultants Celent finds that there is a shake-up going on in the world of transactional banking. Billy Bambrough takes a closer look at the report and what it can reveal about the future of payments, cash management and foreign exchange.
As many as 43% of banks around the world reorganised their transactional banking operations to improve competitiveness throughout 2012 according to a report from financial consultancy firm Celent, Trends in Transitional Banking – Global Survey.
This figure reaches 82% when looking at the last three years.
The report found that the main drivers were to achieve a more comprehensive product and service menu, to strengthen operational capabilities, to improve service and to build up cross border capabilities.
The main drivers of for these reorganisations were to achieve a more comprehensive product or service menu (cited by 54% of respondents); to strengthen operational capabilities (39%); to improve service (32%), and to build up cross-border capabilities.
Large global banks that provide transaction banking and investment banking services are reorganising into an overarching corporate and investment banking structure.
According to the report, banks are focused on the "bread and butter" services, with 78% of respondents planning to develop new payment capabilities and 56% new cash management capabilities over the next 12 months.
Banks are aspiring to, but few have achieved, globally integrated operations, says Celent, with 89% of respondents, including a number of global banks, running their transaction banking on a regional or local basis.
Only 36% of respondents to the survey indicated that they have achieved Straight Through Processing (STP) rates of 75% or more for payments. The need to improve capabilities is shown by the high levels of spending on strategic technology projects: an average 46% of the transaction banking technology budgets are allocated to new initiatives.
The importance of transaction banking in a banks overall operations varies widely, says the report. More than half of the respondents to Celent's survey indicated that transaction banking account for under 20% of their bank's total revenues, and about one third said it was between 20 and 39% of total revenues.
Celent asked banks where they see transaction banking heading the terms of regional and business focus over the next several years. One-half of respondents felt that the US and Asia will be the most important regions for the transaction banking.
The US is important not only to America but also European banks because of their focus on winning business with the US-based multi-national corporations (MNCs) in their home market, says the report. Banks are keen to provide competitive and differentiated services to MNCs in their home country in order to penetrate these clients more deeply, and use that as a platform to expand globally with them.
Asia is a focus for banks due to the opportunities for transaction banking provided both by the fundamental economic growth in the region and by the specific nature of this development. Just over half of the international trade in the region is between counties within Asia itself, and this proportion is steadily growing.
In the current economic environment, according to Celent's report, banks are seeing transaction banking business as an opportunity to strengthen and broaden client relationships, and achieve improved liquidity and additional revenues without increasing capital requirements.
Respondents to Celent's survey cited as a primary concern the cost needed to fuel their transaction banking efforts. This, says Celent, is tied to the challenging economic environment, particularly for some European banks facing constrained circumstances.
Such banks need to target human and capital resources selectively on a very few focused activities. For global banks, costs themselves are tied to their overriding concern with the onerous regulatory demands of recent years, from Dodd-Frank to Basel III. Banks active internationally must also comply with local regulations in each of the markets in which they operate. Complying with regulation drains resources away from strategic investments in the transaction banking business.
Celent's survey showed that just as crucial to banks is building competitiveness in transaction banking by maintaining agility in a rapidly evolving marketplace. To support this Celent advises banks to:
– Follow best practice by creating a three pronged transaction banking organisation focused on product development/management, sales and business development, and service implementation and delivery. – Leverage technology to automate processes. Regional and local banks may be able to leapfrog and build transaction banking services with better capabilities compared to global banks hampered by legacy infrastructure. – Improve STP levels to support the delivery of transaction banking services through electronic channels, cope with rising volumes, control costs and improve margins. For banks seeking to develop international capabilities, a global or regional STP platform should be an identified priority.
For this report on the trends in transaction banking Celent surveyed 28 banks in Asia, Europe and North America.