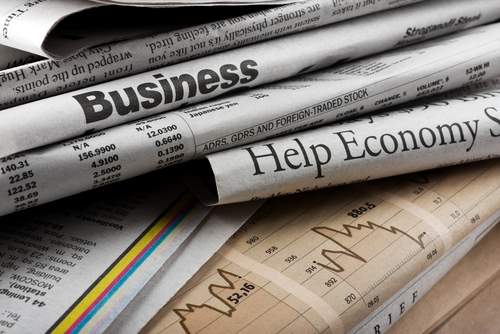 2012 has seen a huge number of new technology developments, products launched and exciting strategic partnerships. And, writes Sara Perria, the payments industry now has a great base to build on
The past 12 months have shown some clear trends: the industry believes in the future of mobile payments and is pushing to convince consumers of its value proposition. Governments in Asia and Africa are actively involved in the development of the infrastructure and telcos worldwide are aggressively moving into payments, challenging – as well as partnering with – banks.
The story of this technological advancement is not without drama, as the vulnerability of the Google Wallet has proven. Fraud statistics are still a cause for concern, and we are still far from convincing the majority of consumers to engage with new forms of payments. It is not by chance that Apple has adopted a 'wait and see' approach, deciding not to incorporate NFC technology in its latest model.
An insight into the development of electronic of payments in 2012 also shows the growing importance of cross border transactions in a global economy where the US dollar is retreating to make space for Renminbi and Rupees.
E-invoicing has continued to be a much-discussed topic but, as in the case of mobile payments, there is still a long way to go, with conversion costs the main barrier.
Across all these areas, one emerging theme is clear – the industry need to convince all parties involved of the advantages in order to reach better levels of adoption. However, the fact is that this year saw some highly significant first steps on that road.
January 2012
Google Wallet hit by vulnerability claims
February 2012
MasterCard Europe appoints former VocaLink CEO to lead UK and Ireland
Vodafone, Visa in global m-payment strategy
March 2012
People's Bank of China enables RMB settlement
Apple receives patent for m-payments
April 2012
Google revamps wallet, acquires Txvia
India implements Government e-payment gateway
Nokia: US consumers not willing to pay by mobile
June 2012
PayPal brings in-store payment service to UK
China: Alipay authorised to process investment fund payments
iZettle raises $31.4m to fuel its global expansion
July 2012
EPC abandons SEPA e-Payment Framework draft
MasterCard, Deutsche Telekom partners on m-payments
August 2012
Google Wallet to support all cards and offer enhanced security
Singapore sees NFC smartphone launch
PayPal cuts merchant referral bonus programme
September 2012
EU approves Vodafone, Telefónica, Everything Everywhere JV
Hong Kong authority opens to NFC m-payments infrastructure
Square brings in $200m in funding
October 2012
FIS launches real-time payment network
EUR20bn potential loss with SEPA transition
PayPal partners with MoneyGram
November 2012
EC approves smartphone and tablet security JV
Moneygram to pay USD100m to settle wire fraud charges
Belgium fined by EU for failure to implement e-money Directive
December 2012